Inspiring Communities is celebrating its 10 year anniversary this year. So it's time for us to reflect and celebrate!
Having worked alongside communities for the last decade, we'd like to talk about what it takes to achieve community transformation and about the big changes we've noticed over this time. And, as we look forward, what key aspects need our attention?
This blog is part three of a series of three blogs. Part one can be found here and part two is here.

Social Innovation and CLD in the future
In this blog, we talk about the pros and cons of social innovation and where we see CLD heading in the next ten years.
Social innovation
Community-led development (CLD) brings together different people, perspectives, visions, resources and assets. And so, the CLD process naturally generates innovation and new ways of working. Here in New Zealand, like elsewhere, social innovation, social entrepreneurship and social enterprise have become 'the new black', with the promise of bringing business and community closer together.
There is a lot to gain from sharing learning, tools, skills and approaches: it can be beneficial for all involved. For example, this approach has led to stronger consumer and citizen voices. It's also resulted in greater input into service design and delivery, as well as more intentional teaching of discovery and design skills to assist the start-up of new businesses and community problem-solving efforts.
But, we also note some shadow sides.  The simplicity of a lean canvas doesn't always reflect complex community realities and dynamics.  Likewise, expectations that solutions built on relationships can be easily purchased and scaled across communities, resulting in a similar impact, is hugely naïve.  Similarly, it can sometimes feel like good old-fashioned community development and engagement practices (e.g. brainstorming with all those who have a stake) are being marketed and sold back to communities as 'co-design'. Simple language and everyday concepts used in the community space are being technocratised and commercialised in the process.  While those immersed in systems and large organisations may benefit from having more structured processes with which to engage, there is a danger of new technical language further isolating those at the very grassroots level: those who most need to be engaged.
It's important to strike a balance between utilising new technologies and media in a valuable way and ensuring that we are still engaging face to face, community to community. Our social networks need to consist of both those online and those in our communities and neighbourhoods.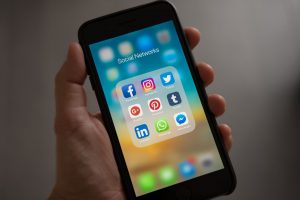 Community Change over the next decade
While we can clearly see huge gains in understanding about the value and potential of community-led change over the last decade, it still feels like there is a long way to go.  As with any mind-set or paradigm change, the longevity and success of CLD will hinge on:
the energy and growing movement of people, organisations and communities wrapping round it
the clarity of messaging, and
the ability of systems to respond in different ways.
For some, what's missing is validation of CLD in economic terms, along with a credible evidence base. Both of these are incredibly difficult to achieve due to the time it takes to see transformational change and the relatively low investment in the evaluation of community-led change processes.  In the meantime, we need to:
continue sharing patterns and stories from community-led change efforts
believe that inspiring communities will continue to inspire other communities
build and look for new ways to demonstrate practice-based evidence of success that speaks to public policy and other key audiences
build connections between communities and practitioners working in community-led ways, so they can validate and support each other, as well as share real-time learning and know-how
continue to proactively link community engagement and activation to enable more active citizenship and more diverse agents of change
continue to build community through all we do – through services, business, environmental restoration
proactively apply and seek to integrate a community-led lens to the challenges ahead, such as an ageing population, climate change, artificial intelligence, and superdiversity.
For more observations on the future of community-led development, watch our webinar Global Perspectives on Community Change and read our think-piece  Reflections on Community Change: Two Countries, Two Perspectives, One Vision for Moving Forward.