Inspiring Communities' team member Margy-Jean Malcolm led the development of our CLD framework. In this blog she explains  how you can use it to name the skills, attitudes, practice, in fact those things we do that really matter! 
Most community-led development (CLD) learning comes from practical experience – from doing it, in and with communities – not from formal qualifications.  As different contributors in communities understand the value of working together more – whether they are residents, local or central government, funders, iwi, hapū, whānau, community organisations or businesses – so the thirst for CLD learning has increased. So to quench that thirst we need a wide variety of learning places and approaches.
But what is it we need to learn? Inspiring Communities has drawn on its experience over the last decade to create a CLD practice framework that reflects our context here in Aotearoa. Our CLD Capability Framework helps us clearly name the skills and practice behaviours, attitudes and values that really matter. Even if you think there's something different that is important in your community, we hope this framework will spark that conversation!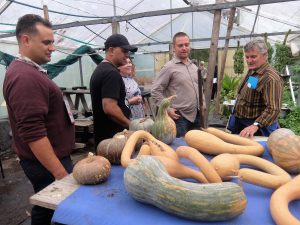 The purpose is to embed CLD as an approach that is more widely understood and used by diverse communities and agencies in their 'learning by doing', not to professionalise CLD as something only formally trained people can do. We can all learn in many and varied ways, but it helps to be intentional about the why, how and what.
The CLD Capability Framework identifies three community change-agent roles: street leader; community activator; and CLD Enabler. It offers ways to act that will maximise impact and relationships with communities.
Here are five reasons why we think the framework is useful:
1. It's a reflective practice tool. Reflection feels like a luxury but it's actually a necessity. This framework can help us name, affirm, use and nurture capabilities we already have collectively or individually that are often invisible, unrecognised or under-utilised.
2. With a strong sense of our current strengths, we can confidently look at other capabilities we might need to grow. We can try out new behaviours or ways of looking at things, and build more intentional peer-learning support. Learning may include some formal training workshops, coaching, academic study or it might be more informal, such as shadowing experienced leaders, conversations with mentors, or visiting other communities.
3. It helps organisations name CLD capabilities in recruiting, writing job descriptions and setting/reviewing performance expectations of staff and volunteers. Many years ago feminists challenged how emotional intelligence and relational skills were often invisible and under-valued in workplaces. We are similarly naming CLD capabilities so that their relevance can be recognised, with specific competencies valued and invested in, in both community and workplace settings.
4. It is designed to go beyond a professionalised view of CLD experts. CLD calls on people to lead from a place of 'always learning' rather than a 'know it all' expert mind-set. It requires a whole range of capabilities across many sectors and levels. This framework is deliberately inclusive of locals supporting small scale CLD in their street, to those whose primary work focus is CLD, as well as those more indirectly enabling CLD from a work role that likely doesn't have a CLD label on it. This takes us to a landscape of capabilities that most citizens can see their part in. It goes beyond a curriculum for paid professional CLD workers.
5. The framework encourages recognition of CLD and creates a pathway towards qualifications where such validation supports individual career pathways and organisational culture change. As the qualifications world is rapidly changing, we are currently working on an innovative trial with Otago Polytechnic to explore potential for some experience based micro-credentials (bite sized mini qualifications) around some of these capabilities.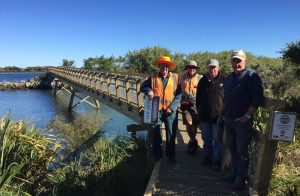 The Inspiring Communities team is always learning by doing and sharing resources we think might add value. We think it would be an awesome outcome if this resource helps you celebrate what you already know, and inspires more intentional support of individual and collective learning in your local CLD initiative. At a systems level, it would be great to see the framework used in organisations' HR practices. And imagine if every school, polytechnic and university embedded some more CLD learning around active citizenship into their curricula. What a difference that could make! We are keen to hear your feedback about this new resource – how you are using it and how we might improve it to make it become part of our DNA.
Click here to read our Capability Framework.