Donna Provoost – Chair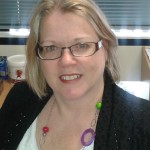 Donna is an economist with over fifteen years of experience as a researcher, policy analyst and manager. Her professional work has centred on working for better outcomes for disadvantaged groups. She came to New Zealand from Canada over a decade ago, and she has worked in several government agencies in the social sector.
Donna is currently the Advocacy Manager for the Office of the Children's Commissioner and lives with her husband and daughter in Wainuiomata. She is active in her local community, including being a member of the school board of trustees.
Alison Broad
Alison has deep family roots into the Southland community, where she is based. Alison's involvements include consultancy for community projects and capacity building across the fields of social services, housing, health initiatives, education, conservation and disability issues. She has also had extensive involvement in violence prevention education as co-founder of the Women's Self Defence Network Wāhine Toa, followed by many years in a national organisational and strategic leadership role with the Network.
Alison is a member on the Southland Conservation Board, a trustee of two local arts trusts, and on the executive of a community education group. She has several years of involvement with community philanthropy, including four years chairing the Community Trust of Southland. Alison is interested in the dynamics of locally-driven community-based initiatives, and their interface with global issues of sustainability, human rights and social justice.
Steve Jones-Poole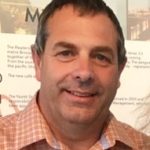 Steve has had a career in the police for 22 years based in Christchurch. From 2012 to 2016 he was Sergeant in charge of the Riccarton Neighbourhood Policing Team. The Prevention First approach to policing was used to successfully reduce crime and to build community ownership and cohesion in the area. This approach changed how Steve saw policing and helped to fuel a passion for the prevention first approach.
He has received accolades for the work he did in this area –  receiving a Police commendation and most recently a Rotary Paul Harris Fellowship.
Steve is currently on extended leave from the police and is working on a Post Graduate course at Canterbury university. He's studying Leading Collaborative Partnerships. Steve is passionate about community-led development and has seen first hand how such initiatives can lead to stronger communities.
Chris Morgan
Chris graduated as an Aeronautical Engineer in the UK and spent the early part of his career working in the aerospace and defence industries in procurement, production planning, and operations management roles.
He and his wife, Meg, fell in love with New Zealand during an all too short holiday in 2000. A year later they emigrated with their two daughters, Fiona and Rebecca. Since arriving he has worked in the healthcare, insurance, and transport industries in various commercial and strategic roles. He was also privileged to be chair of his professional body in NZ (Chartered Institute of Procurement and Supply) for three years, and is currently in a strategic development role at Auckland Transport.
Chris grew up as a "Forces kid" where it was easy to become accustomed to not putting down roots anywhere; to remain only loosely connected to the community.  Recent exposure to a community-led initiative in Northland inspired him to ground his passion for New Zealand in the work of Inspiring Communities.
Mark Potter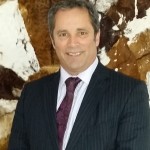 Mark  is married to Tess Casey and lives in Wellington. Mark is the Principal of Berhampore School, a primary school serving a diverse community. The school's journey has seen it develop its focus from just being an education institution to a community partner and asset.  Berhampore School is widely recognised as an advocate for the inclusion of all children in education and known for its community-led focus.
Mark is involved in a wide range of local and national community initiatives. As well as being a board member of Inspiring Communities he is a member of the Education for All Forum which advocates for cross sector partnership between disability and education organisations for better access to education for all children.  Recently Mark was one of the NZEI education union's representatives on the Ministry of Education's Joint Initiative Working Party on how communities of schools can collaborate.