Connections and Collaboration in Gore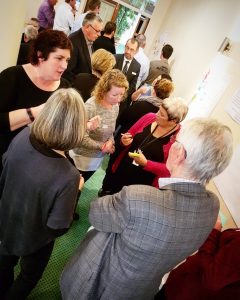 Inspiring Communities and the Community Networking Trust brought together a large group of participants for the recent Connections and Collaboration workshop held in Gore. We had 31 eager participants: 20 community practitioners from Gore and Invercargill's health and social service sectors, eight staff from Southland Council involved in community development, one from Venture Southland (the council's Economic Development Agency) and two Gore Council community development workers.
A few examples of great work being done by participants follow.
The Gore Kids Hub is a unique multi-use facility created for the benefit of families in the wider Eastern Southland Region and home to a Toy Library, a Parents Centre and a Playcentre. It also caters for other users from the community for yoga, pilates and a range of clinical support like midwifery and smoking cessation clinics.
The Gore Community of Learning|Kāhui Ako brings together the Principals, teachers and education specialists working to help learners achieve their full potential. They are constantly seeking ways to make better connections to the social sector support available in their town.
Ready for Growth – a development project for the Gore District is a community-led development strategy for the Gore District. Its overall objective is to grow the Gore District's population by 1500 people by 2030.
Next steps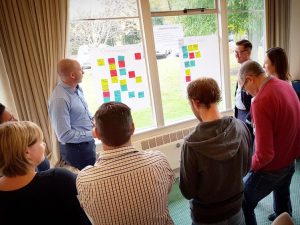 The workshop participants really valued getting together as practitioners who are interested in CLD generally from both community organisations and from Council. They were really keen to extend their capacity for collaboration. While there are a range of existing networks, everyone was interested in having an ongoing "learning connection" with this goal in mind. Everyone went away with Action Plans to activate so it will be interesting to see what the future holds for CLD in Gore!
Find a workshop coming to a town near you!
Our 10 year celebration video
We've been supporting community-led change in Aotearoa for 10 years! We celebrated this fantastic milestone by having a party and inviting some of the other changemakers who've been part of our journey. Take a look at this video, which captures some of the highlights from a very memorable night.

We'd like to thank everyone who joined us on the night and Brothers and Sisters Collective, who created this video for us.
Snapshot 2018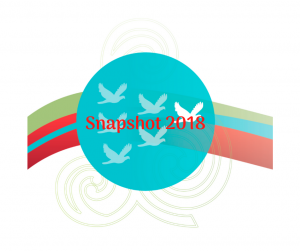 We spent 2018 celebrating ten years of supporting community-led change in Aotearoa. Looking back to look forward is such a rewarding and insightful process. As a result we've got lots to share. Enjoy this short illustration that focuses on just seven highlights from a very rewarding year!
Snapshot 2018
November 2018 newsletter
Here's our latest newsletter!
In our third and final blog in the 10 year anniversary series, we discuss social innovation and the future of community change.
We have a new blog in which we talk to Jen Margaret about the importance of applying a Te Tiriti lens to our work and our lives.
Related to this, we also have some really useful Te Reo resources to share with you.
In our latest webinar yet we reflect on 25 years of collective wisdom in community change along with the Tamarack Institute. Not to be missed!
We've also released our joint paper, with Tamarack, entitled Reflections on Community Change. Read about our reflections on the past decade and our thoughts on the future.
Finally, we have a bunch of new community stories! Get inspired by reading about what communities around Aotearoa are getting up to!
Read the full newsletter here.
Our September newsletter
This past month has been busy, so we have a packed newsletter for you!

Highlights include:
In celebration of our ten year anniversary, we have published part one of a new blog series about the changes we've seen over the years and what we need to think about going forward.
We have a webinar coming up that we're co-hosting with the Tamarack Institute in Canada.
In November, we are running an interactive workshop designed for government officials, which focuses on Communities and Policy.
We have some brand new Te Reo resources to share.
Our latest community story features Mataura, in Southland. This inspirational little town has completely transformed itself in the last decade. It's a great read.
Finally, we've included a link to our revised principles, in case you missed them last time.
Check out the full newsletter here.
Auckland Symposium 2018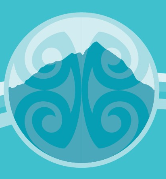 Join us to engage with 13 people from different places and perspectives celebrating how CLD works for them in Tamaki Makaurau.
There will also be a panel discussion, group workshopping and networking.
You will leave feeling revived and replenished, with new connections, approaches and tools that work to use in your own communities.
We look forward to seeing you there!
For more details, read the Auckland Symposium 2018 flyer.
To register, email us.
Our revised CLD principles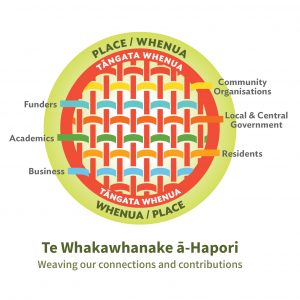 As part of Inspiring Communities' journey, we've been refining our Community-led Development (CLD) principles to make them simpler, more accessible and more responsive to Te Tiriti o Waitangi and Māori world views.
Through this process we crafted a te reo māori term for CLD – Te Whakawhanake ā-Hapori. This reflects the weaving and inter-relationships of everyone contributing to whenua/place.
While we know that these CLD principles will continue to evolve, we're excited to have begun the journey with this framework. We'd like to acknowledge all those involved for their mahi and their support in producing this document.
It's with great pleasure that we introduce our revised CLD framework: Te Whakawhanake ā-Hapori ki Aotearoa. Community-led Development in Aotearoa.
We hope that you will use it and share it with your networks. We look forward to any thoughts or comments you may have.
It's with great pleasure that we introduce our revised community-led development principles document: Te Whakawhanake ā-Hapori ki Aotearoa.
Our August newsletter
Have you read our latest newsletter?
In this edition:
We have lots of content from our Child Rich Communities project: a new blog, some new webinars and some workshops.
Read about the awesome work a Northern Coromandel rural community is doing to revitalise their region.
We have more CLD skills workshops coming up. Check out the list of dates below.
Jim Diers is visiting New Zealand this month and he's written a new blog!
The Social Service Providers of Aotearoa conference: Whakamana is taking place in October.
Here's the link.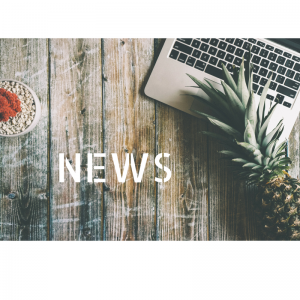 Our July newsletter
For all the latest news and information from the team, including a blog from Deloitte, the report from the Weaving our Strengths Forum, a visit from Jim Diers, more workshop dates, leadership programmes and a wee survey on our website, click here.