Inspiring Communities is heading to the West Coast of the South Island, and Tairawhiti in the North, in November.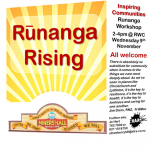 We'll be working with a number of local partners to co-host community workshops and we've planned lots of meetings with organisations interested in community-led development in between. It's going to be great!
Here's all the details of places, dates, times and contacts if you would like to join the West Coast workshops.  west-coast-workshops-schedule
If you want details about the workshops in Tairawhiti – contact us
Shout-out! to the Department of Internal Affairs who've been helping us set things up as well as providing funding.
Community-led development is about working collaboratively in local places to create locally-owned visions and goals.  Communities can achieve amazing things when they put their mind to it!
It starts with talking together about what's wanted and why, examining how existing local assets and strengths can be leveraged, linking with others who can help, and getting a plan in place to guide next steps and action.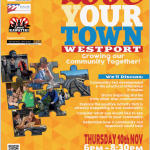 There's much to learn from other Kiwi communities on similar journeys – good ideas spark other ideas, pitfalls are identified  and ways to work around the  tricky  stuff are shared. We look forward to sharing what we know and learning from you too.
About the Public Workshops
 We're planning an informal and interactive two hour session involving:
An introduction to community-led development and the difference it makes
Sharing some community-led stories and examples from other Kiwi communities
Getting attendees to share some examples of community-led activity already happening in their area
Exploring what people want to see happen in their place and how taking a community-led approach can help
We look forward to meeting West Coast and Tairawhiti locals soon!