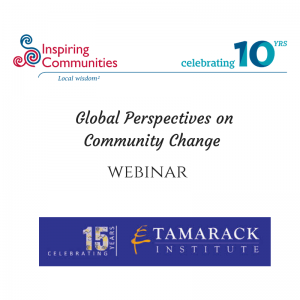 In this webinar, Megan Courtney from Inspiring Communities, and Liz Weaver from the Tamarack Institute in Canada will reflect on 25 years of collective wisdom in community change from Canada to New Zealand. You'll hear about some of the most important shifts in the community change landscape and what that means for your own initiatives. Most importantly, they will provide insight into challenges, themes, and principles that they believe will affect the next decade of community change work.
This is a great opportunity to hear from important voices in the community change landscape, and to benefit from different perspectives on the past, present, and future of community change work.
For more information and to register, click here. A full recording of the webinar will be sent to you when the presentation is released on 31st October 2018.