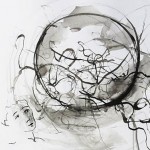 Who: Partnership Brokers Association & Thought Partners
Date: September 13th – 16th 2016.
Location:  Vaughan Park Retreat Centre, 1043 Beach Road, Long Bay, Auckland
For  organisations and practitioners  who want to build and sustain more effective partnerships.
The  Partnership Brokers programme will be run in Auckland for the first time.  It provides those working in partnerships with in-depth development on how to partner effectively.   For more information, a brochure and application form visit  their dates and locations webpage   or contact: trish@thoughtpartners.co.nz
As partnerships and collaborations multiply, we need to get better at brokering the relationships, agreeing common goals, achieving these and scaling results. Partnering is easier said than done!
The Partnership Brokers Association, a global not-for-profit, is dedicated to enhancing the professionalism and integrity of those who do the work to make partnerships happen and add value.
There is a subsidy available  for Community and voluntary organisations –  thanks to The Working Together More Fund. Read the application form for details.