Building Resilient Communities

Start Local. Let it Happen, Make it work was a very successful one day seminar held in Wellington in June.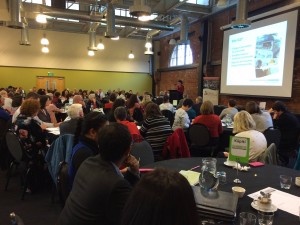 In what was an oversubscribed event;  160 people from government, local government, academia, business and communities  gathered to increase their understanding and confidence in using a locally-led approach. Presenters from the Community, local and central Government shared their perspectives and explored ways to support locals to drive change in their communities that lead to sustainable, effective outcomes.
Post Seminar Report & Tips
We've written an extensive, practical report highlighting the very best from the day – Read the Start Local. Report
We've also condensed the discussion and knowlesge from the day into start-local-10-tips
Here's a collection of who presented:
The Big Picture – Shreya Basu, Open Govenment Partnership: Regional Civil Society Coordinator for Asia Pacific relfrlected on some of the big drivers,opportunities, dilemas that are driving locally-led change and collaboration internationally.
Local Places Leading
Mayor Neil Sinclair from the South Waikato District Council
Aranui Community Trust from Aranui Community Trust Incorporated
kelvin Hastie from Crofton Downs Predator Free
Judy Kumeroa from Tiakina ō Tātou Tamariki in Gonville and kaiti
Colin James provided some final reflections
Negotiating the Differences: Perspectives on Central Govt. role in locally-led development
Nicola Brehaut – DIA CLD Pilots
Gael Surgenor – The Southern Initiative
Aileen Lawrie– CEO Ōpōtiki District Council
Download the Start Local. Programme
If you would like further information on Start Local or are interested in upcoming events email: exchange@inspiringcommunities.org.nz
"There is absolutely no substitute for the community when it comes to the things we care most deeply about. As we've seen in places like Christchurch and Lyttleton, it's the key to resilience, it's the key to health, it's the key to loneliness and caring for one another."                                                   Jim Diers, RNZ National, Friday May 6 2016
Manu Cadie from Tiakina ō Tātou Tamariki in the Gisborne neighbourhood of Kaiti South- and neighbourhood specialist Jim Diers, recently talked to  Nine to Noon's Kathryn Ryan about how it takes all parts of the community to grapple with tough challenges.
Issues  like poverty and child abuse, crime and  unemployment, the environment – in fact any issue, need localised, collaborative approaches. Tiakina ō Tātou Tamariki is a great example of neighbours affecting change, it will be one of the case studies highlighted at Start Local.  It's worth taking the time to listen to the interview, if you haven't already. Start Local offers the opportunity for you to hear more inspiring stories.