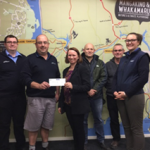 Inspiring Communities has played an integral role in the Mangakino Community-led Development initiative providing frameworks to accelerate change.
It is just one example of our work with communities.
We know the way leadership engages with local people really matters if we want communities to own visions and take action.  So we have guided the local leadership group through techniques to involve locals in planning and action. One emphasis has been building relationships and understanding among stakeholders, including schools, council, marae, community organisations, as well as learning how to work  together to accelerate outcomes.
We have helped locals operate differently, focussing on their strengths, assets and the future, rather than problems, and conflicts.
We have mentored community brokers who work with local people and organisations. We have helped shape and guide developmental evaluation and we oversee the annual evaluation – a significant change process that identifies the contributors to change through personal and organisational perspectives.
We have brokered relationships, connecting Mangakino with other communities, sharing their success and vice versa.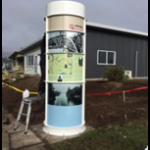 Mangakino is flourishing. Change is visible from the now tenanted and busy businesses on the main street, to new community facilities, signage, training and community events. At least 15 initiatives are underway, with many projects flowing from them. Most importantly, relationships among people and organisations are growing – they are working together effectively.