 Collaborating in Community-led Change – Auckland
A community thrives when locals connect and collaborate to realise the potential of their place. Partnering enables us to unlock resources, create new ideas, leverage our strengths and creatively mobilise to tackle both complex challenges and opportunities.
Working successfully with others requires focused attention on building respectful relationships, growing trust and sharing power. It's an art form, not a science!
"We'll explore exactly what's happening in your place, and what relationships you have available to help you work more collaboratively." ~ Kindra Douglas.
DATE: 1 July 2021: 9.30am
This workshop is co-hosted with Healthy Families Waitākere.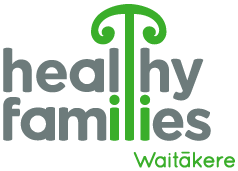 This workshop will help you:
• Expand your capacity to hold and maintain diverse relationships
• Strengthen your partnering approach
• Prioritise your time and relationship investment
• Apply tools to build trust and sustain stakeholder relationships
• Establish steps to map and tap into the strengths of your wider community
• Identify new allies, connections and strategies for 'joining up'
This workshop is facilitated by Kindra Douglas.
Price & Registrations:
Discounted rate for not-for-profit organisations: $69 +GST – REGISTER HERE.
Full rate for local and central government, businesses and funders: $195 +GST – REGISTER HERE.
VENUE: New Lynn Community Centre
Please refer to our cancellation policy.
You would like to learn more about Community-led Development?
Did you know that Inspiring Communities also offers in-depth, 1:1 coaching with our CLD Clinics and our Community Coaching services? Take a look at these training opportunities to receive advice for your specific project and to enable you to take your community-led practice to the next level.