From small places come big things – The story of the Rakiura Museum
Rakiura (Stewart Island), is a beautiful, remote and virtually untouched part of Aotearoa. Surrounded by native bush, windswept beaches, rugged coastlines and rare wildlife, the place holds a strong attraction for both locals and visitors alike.
With only 400 permanent residents, the people of Rakiura often have to look inwards to get things done – and they do. Rakiura has a strong history of its community pulling together to make things happen. The development and building of the new Rakiura heritage centre which opened in December 2020 was no exception according to Rakiura Museum – Te Puka o te Waka building committee chairwoman Margaret Hopkins.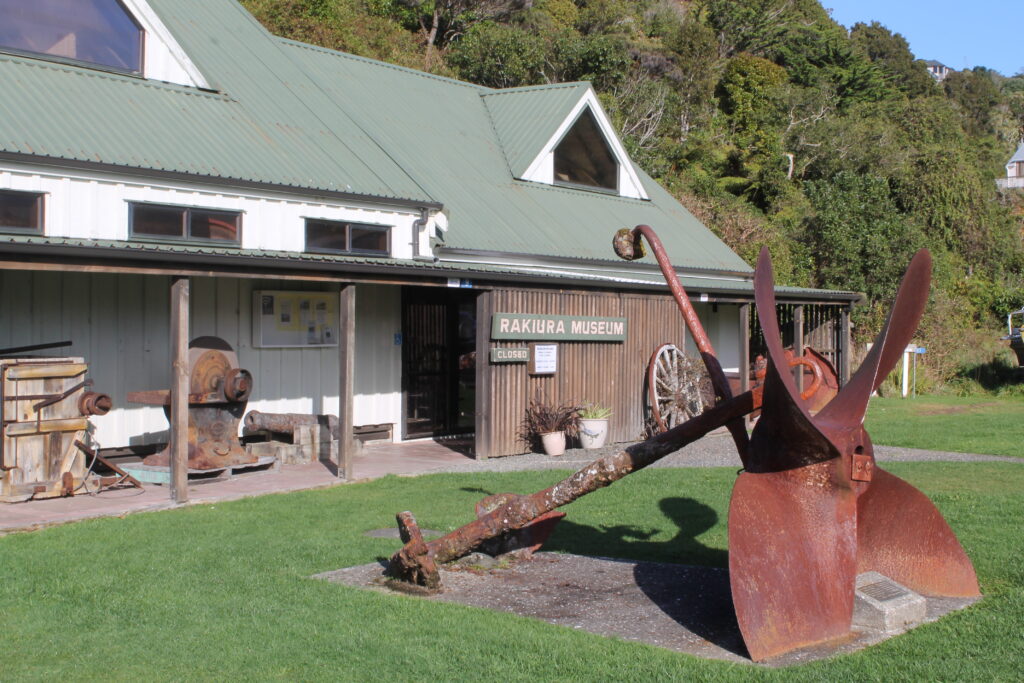 The Rakiura Museum had existed on the island since the 1960s. Home to a large collection of important items, it had undergone an extension in the 90s before it was decided that a brand-new building would be needed to house their expanding collection. A Trust was set up to manage this new build, bringing in people who were already trustees of the existing museum, council members, community board members and the Stewart Island Promotions Association.
The original Rakiura Museum.
Funding was their first challenge. Some of the members of the Trust had become adept at writing funding applications during the build of Rakiura Community Centre, a hugely successful community-led project in the 90s, and so were able to navigate the application process for the heritage centre. However, realising that the funds required would be much larger than that of the Community Centre, this time a project funding manager was engaged. 
"You can only do so much and at times one or two of us were doing everything – It was exhausting in the early stages"
Trustees also approached anyone with a connection or link to Rakiura and discovered just how important this new museum was to people who had ancestry on the island. They received a lot of support and were surprised with the donations from people who only had tenuous connections to the island. When a final grant from the Ministry for Culture and Heritage was provided for $1.1 million, the Trust could finally put a spade into the ground and begin.
Building began in October 2019. An architecture firm and building company from the mainland were hired to create the structure; a triangular-shaped building that was reminiscent of a ship which was in keeping with the collection and the history of the island.
"It was very hands-on! The Trust was even baking for the builders, making sure they were kept happy through all the terrible South Island weather!"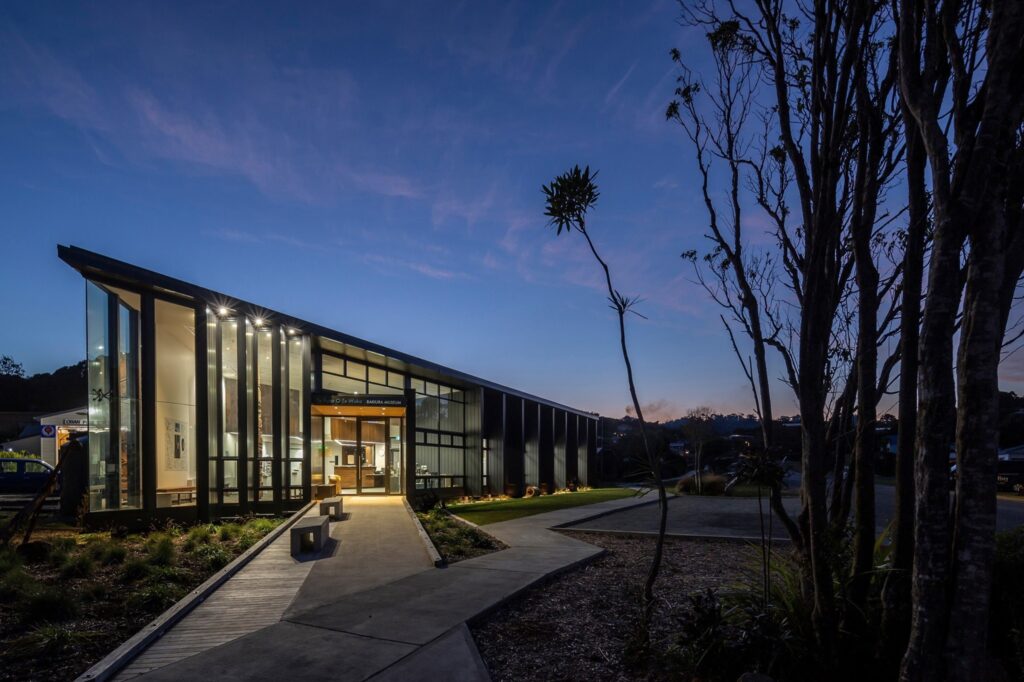 A year on from when they first broke ground, the Rakiura heritage centre was finished on time and on budget.
The new Rakiura Museum
Drawing on Experience
Having worked on the Community Centre, Margaret was able to bring learnings from that project into the Rakiura heritage centre. At the top of this list was the importance of having a vision and knowing that with hard work, commitment and persistence – anything is possible. 
As there often is with many large community projects, the Heritage Trust encountered their share of naysayers. A few permanent residents did not see the need for what they only saw as a tourist attraction and felt that the build was a waste of time and money. Rather than stop the project however, these negative comments made the Trust more determined to make it happen.
"To us, it felt justified, we know how important our history is for not only Southern New Zealand but for the whole country"
Trustees Anita Geeson, Bruce Ford & Margaret Hopkins at new museum site.
Having a good team with multiple skills and connections was also crucial. The important process of tendering for architects and building companies was done with care, ensuring that the professionals they engaged with understood how important the building would be when it came to representing the community and the history of the island.
Telling the Right Stories
Setting up the exhibition itself was a big step in getting the centre open and one that held many lessons for the Trust. This was one area where Margaret saw an increase in community members who were enthusiastic about getting involved. This provided an opportunity for many locals to see, touch and learn about the items that made up the fabric of their history.
"It gave locals a sense of ownership, especially when they could see their own stories being told.'
It was essential to the Trust that the right voices were heard when it came to telling the history of Māori settlement and habitation on Rakiura. For this, a local iwi committee was set up and engaged with to ensure that the items and stories they had on display correctly told this part of the Island's history.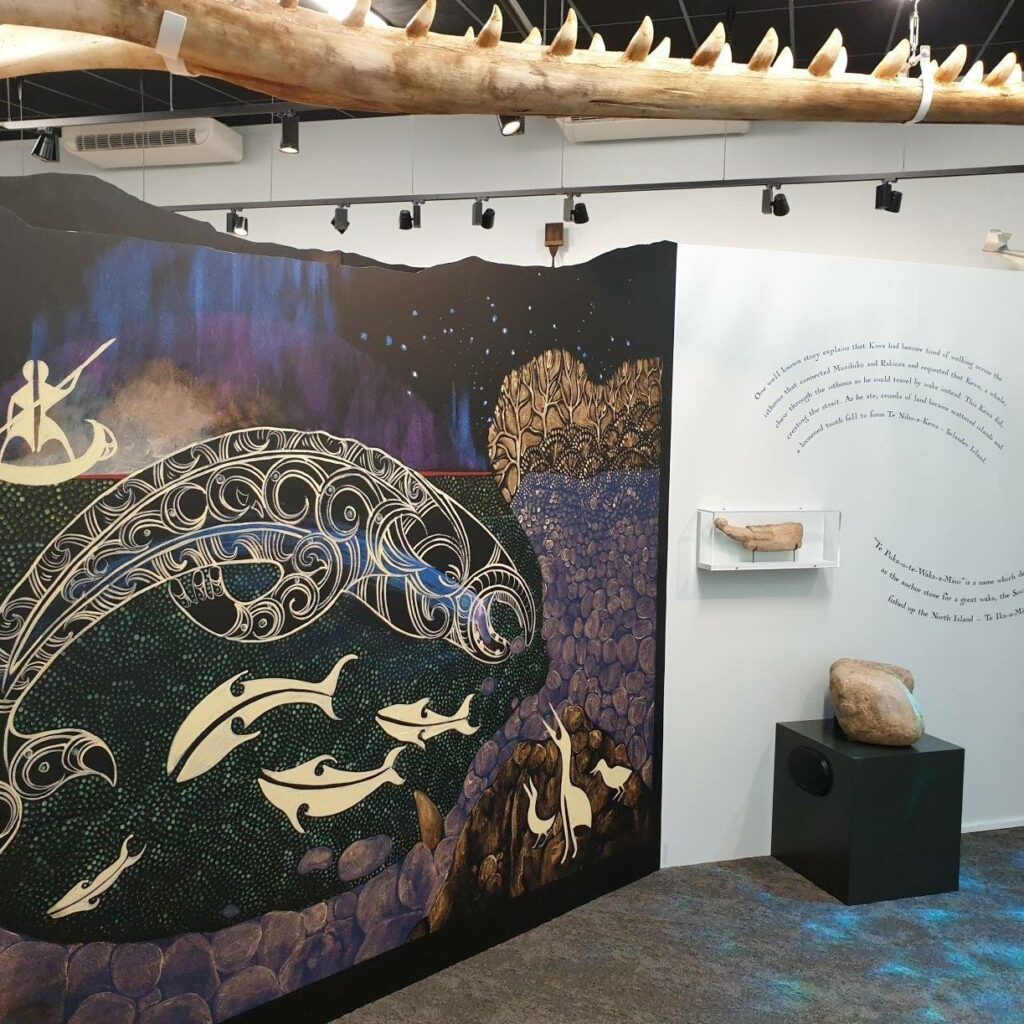 Margaret believes the exhibition is now more balanced because they have the correct stories, are able to focus on what brought people to Rakiura in the first place, and can celebrate the early communities who made Rakiura home.
Exhibition at the new Rakiura Museum.
The Importance of Mana
Despite the Island having a long history of Māori settlement, the culture and stories of local iwi were generally not well known or embraced. However, when the new Rakiura Museum finally opened with a pōwhiri, Gwen Neave who serves on the Toi Rakiura Arts Trust committee which commissioned and supported the Oral History project featured in the Museum, noted that it was a beautiful bridging moment for the community.
The pōwhiri was performed by a group, of which Gwen was a part of, that also included the local school and its students. While it was challenging to bring together and involved weeks of practice, Gwen saw the pōwhiri it as an opportunity to introduce this key cultural element at the perfect time.
'It brought mana and gravitas to the occasion. It was moving for many there and well-received by those who witnessed it.'
A resident of Rakiura for 55 years, Gwen says the pōwhiri has had far-reaching effects on the island. Te Reo is now being taught to a class where they learn tikanga as well as the history of the island and about the mana whenua who live there. It is also being embraced in places like the local Four Square and in the school where Te Reo and English are used interchangeably.
There is a new dynamic to the community now, one that is more actively embracing biculturalism, the language and the deeper stories of this place. Gwen also notes that she's loving seeing the way New Zealanders more broadly are coming of age with Te Reo and is so proud of the way that this small community at the bottom of the south is embracing this too.
Community Development is not always a linear path
As it is with any large-scale community project, challenges are always present. Whether it is the practical logistics of building in a remote location or negative comments from some quarters, there will undoubtedly be obstacles to overcome. Creating things for and in the community can at times be messy – it's never a linear path.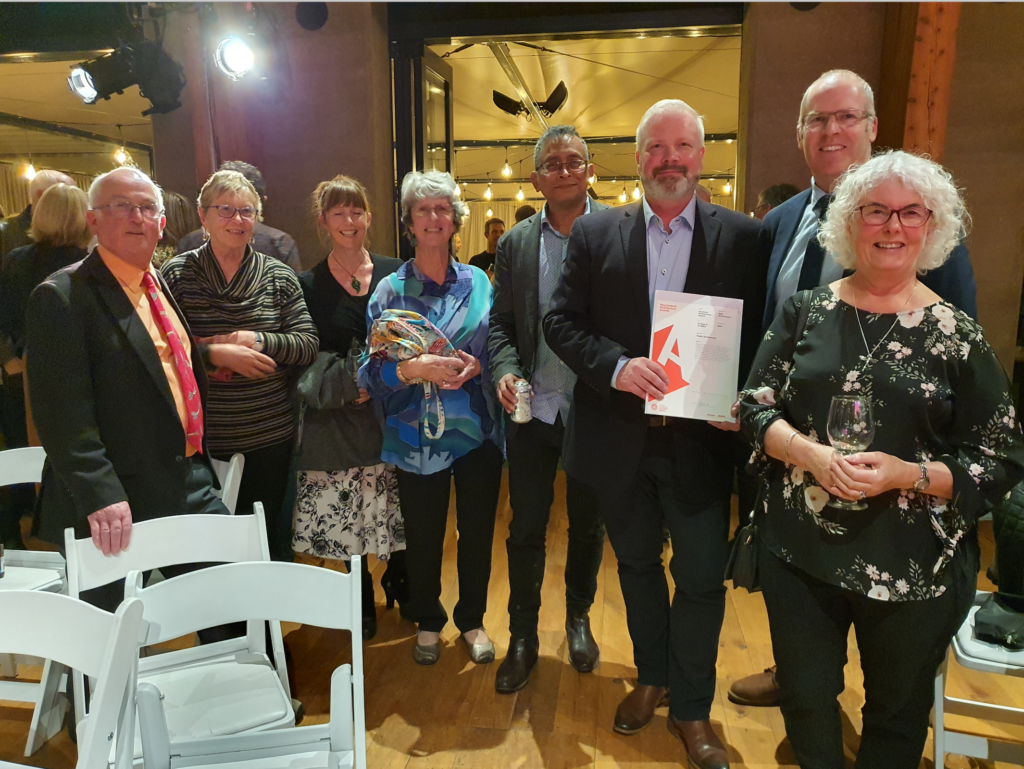 Having not yet been open for a year, the heritage centre has already seen 14,000 visitors through the door. The centre has seen 25 school groups visit as well as strong support from both local and national visitors. To the community it is not only a source of pride and achievement but also a great drawcard to the Island, helping to bolster tourist numbers and support the economy of Rakiura.
Bruce Ford, Raylene Waddell, Jo Learmonth, Elaine Hamilton, Raja Hidzir, Julian O'Sullivan, Ian Sutherland, Margaret Hopkins
Margaret is also excited by the next generation of strong community-led leadership that's emerging on Rakiura via Future Rakiura – a group formed in 2019 to encourage and build collaborative leadership skills amongst young people. As a mentor for this group herself, Margaret has seen them pull together and lead Waitangi Day celebrations, community get-togethers, and fundraisers for small community projects. Gwen also is a mentor for Future Rakira. Connections help to bind the community together, allowing them to create a unified focus when it comes to getting things done for the people who live there.
"When you come out the other end of a project like this, you realise that no matter where you live, or what resources you have at hand, if you have the vision and the drive to get it done – anything is possible"
Walkways and Whitebait: Good things in Greymouth
It's been seven years since a public meeting held by Grey District Council introduced two ideas: to enhance the local estuary, and to develop the adjacent lagoon into a welcoming park and recreation area.
The project that was seeded that night responded to the agreed task at hand: to come up with ideas to encourage more visitors to stick around in Greymouth, and as well as the buy-in from community members at the meeting, the project won backing from both the council and the Department of Conservation (DOC).
Part one – enhancing the local estuary – meant creating and planting more channels in the estuary to create a thriving whitebait habitat. Arguably the animate hero of the West Coast, this idea was heartily welcomed by locals and by DOC workers who have a vested interest in the preservation and regeneration of the whitebait population.
Work began on this part of the project in 2013, and by 2018 six kilometres of new channels had been dug in the estuary, and between ten and twelve thousand plants had been put in the ground.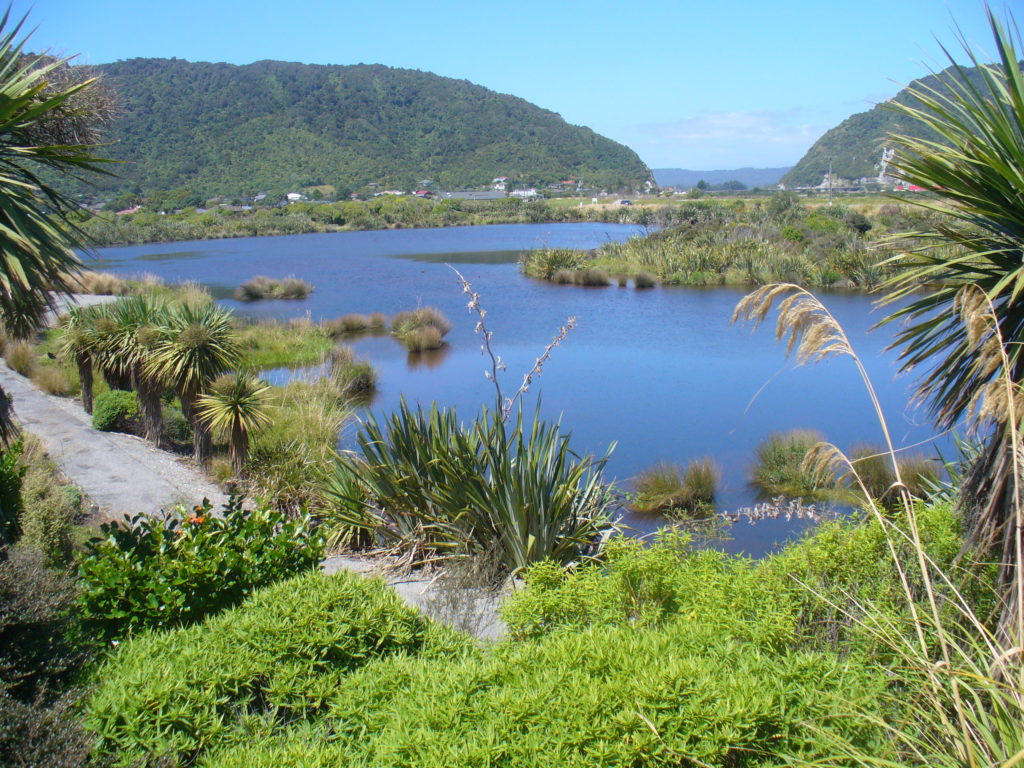 Rob Harrison, local volunteer and career land manager says, "now it's a matter of keeping back the weeds to allow the native plants to colonise the estuary and watch the whitebait population grow."
GROW COLLABORATIVE LOCAL LEADERSHIP
(click here to see IC resources on Grow Collaborative Local Leadership)
Rob joined forces with fellow volunteers to establish CASRA (Cobden Aramohana Sanctuary and Recreational Area) society after the council coordinator's funding was stopped.
"When the funding dried up, we decided to make a little incorporated society CASRA, to facilitate the project and so that we could have the ability to apply for funding. It's worked well because DOC and the council was impressed with our efforts."
"We became the liaison agency to connect the Grey District Council and DOC. There was a plan which had been drawn up and it was essentially our job to see it through."
CASRA is a mix of passionate locals who have a wide range of skills from landscaping to whitebaiting, and just generally want to lend a hand on the project.
BUILD FROM STRENGTHS
(click here to see IC resources on Build From Strengths)
"We were lucky at that first meeting. We had people in the room whose skills really suited this project. Connections to DOC, experience in land management, landscaping and eco-systems… it became a situation of building on the skills we had in our group."
Part two – redeveloping the beautiful Cobden Lagoon, a stone's throw from the estuary – was commenced in 2014.
"The council had begun planting the lagoon around ten years ago after a rubbish dump, on the ocean side of the lagoon, was closed in 2008. We then became involved focusing on planting and developing a path around the lagoon."
SHARED LOCAL VISION
(click here to see IC resources on Shared Local Vision)
Although CASRA has just ten regularly active volunteers, there was great interest from locals to lend a hand, and by working closely with the council and DOC, extra labour was brought in from Conservation Volunteers NZ.
The numbers go some way to demonstrate the scale of this project:
$21,000 spent on plants and contract planters
600 hours of volunteer work
4,000 trees, hebes and flaxes planted with plans to plant more in the coming years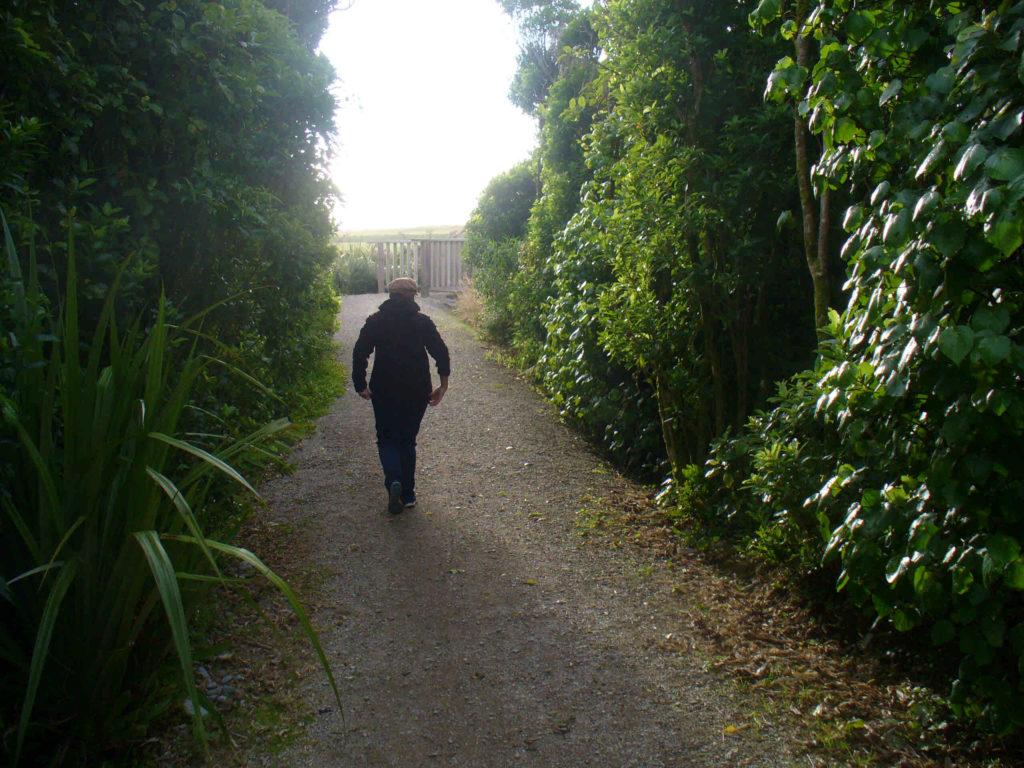 "The maintenance side of things kicks in now. Weed clearing, path making and predator trapping to name a few. The introduction of plants has naturally evolved this lagoon into a bird sanctuary and overall it's a beautiful looking place."
Harrison and his wife live very near the project site so it became a personal investment to see their own place be developed for future generations.
"We won't be around to see the trees grow too tall of course, but it's really turned into a lovely place to go for walks and see the wildlife."
LEARN BY DOING
(click here to see IC resources on Learn by Doing)
"To say this project was carried out without hiccups wouldn't be accurate! What's a project if it doesn't face delays and speed bumps, after all. But I think you have to make allowances for that and be prepared to work with what you've got, Especially within a small community as we have. I have definitely felt a bit frustrated sometimes…. If you want to make progress you've got to focus on the positives."
On a personal level, Harrison's involvement in CASRA and this particular project has meant he's felt a sense of being able to give back to his community by sharing his skills and knowledge, as well as offering some of his free time now that he's retired.
To see the significant rise in the number of people who stop to enjoy the surroundings has been reassuring for everyone involved.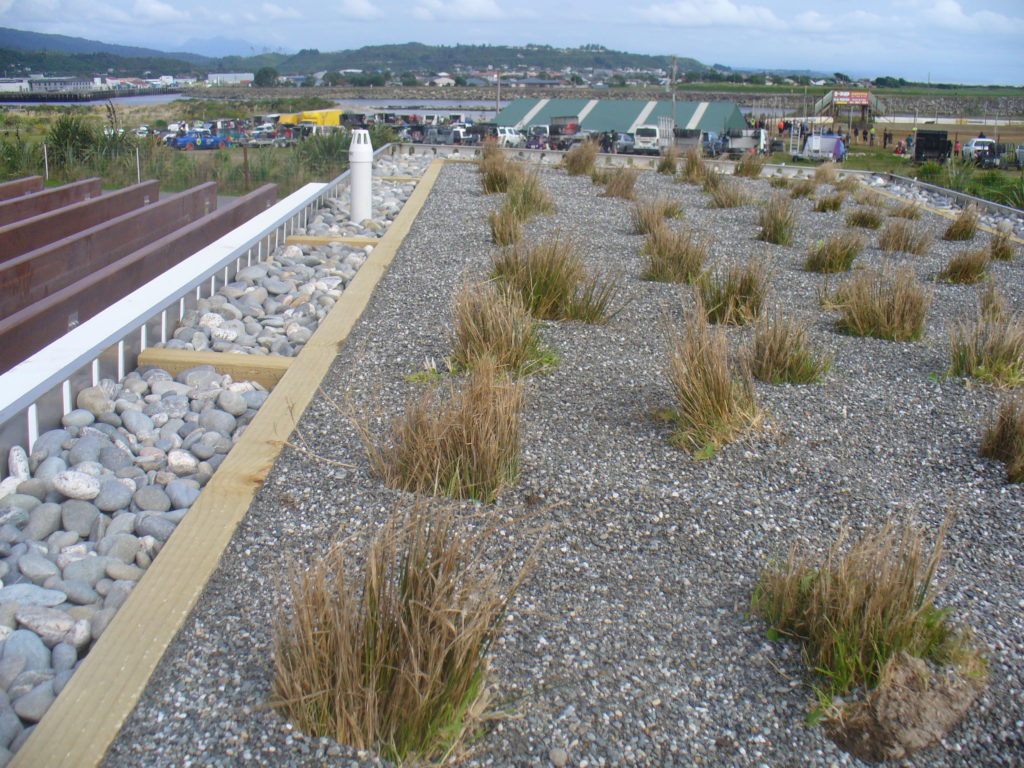 "The combination of walks, water, native plants, birds and whitebait is drawing in the visitors, and that was our original goal. It might have taken a while to get here, but it goes to show that if you can retain a sense of humour and some patience, you'll get there. It's worth it in the end."
Cobden Lagoon is located off the main state highway through Greymouth and is well worth a stop. More information about this project and its whereabouts can be found here.
For resources collated by Inspiring Communities that relate to the processes and principles identified in this story, we encourage you to visit our website.
Mataura: a community transformed
Jo Brand, former Community Development Worker, says Mataura was "limping along and disconnected". This was partly due to the shut-down of various industries over the years, resulting in people moving away to find work and to access a better range of facilities. A lot of property was owned by absentee owners and wasn't looked after well. Jo adds says that "all the numbers were terrible", according to a 2008 study done by Public Health South (Southern District Health Board). Mataura also had the lowest decile school in Southland, only one out of five kids were school ready at age 5 and the crime statistics were less than ideal.
Shared local visions drive action and change
Government agencies were concerned about Mataura and were going to meet to decide what to do, but then they realised that the locals were already creating a way forward. The town had already formed a taskforce and started working with Inspiring Communities.
Alan Taylor, Chair of the Community Board, stresses that "there is always a need for a common vision". So, the process started with a community consultation workshop. Everyone got together to talk about what they wanted in Mataura. "We started with celebrating and identifying who Mataura is first. That we're not buying into what everyone else was telling us we were or weren't" says Jo.
The residents created lists of what they wanted to see in the town and 70% of the projects on those lists have now been completed, even ones Jo never thought would succeed. Having more than one cafe in a town of 1,500 people didn't seem realistic, but they now have two independent cafes as well as a Four Square and a fish and chip shop.
Using existing strengths and assets
Jo believes "the skillset was always there from the people. It just needed encouragement". Many of the town's projects have been ones of restoration. The Mataura Museum was a struggling entity until a group of volunteers worked with Gore District Council to restore the building. They made it interactive and modern, relevant and local. On opening, in 2015, it won Best Museum Project Award at the NZ Museum Awards and one of the volunteers travelled to a Heritage conference in Croatia to speak about the project.
The old town hall was restored and there is also a newer community centre, which is a real focal point for the community.
Eleanor Ranstead, the current Community Development Coordinator, has witnessed the extraordinary transformation of the town in her 20 or so years in the area: "It has a lot of hope". She says the focus is now on building the capacity of community groups and people. The list of programmes, activities and resources the town now offers is extensive: a Mens' Shed, Strengthening Families, community lunches, Toddler Time, the Bunker Youth Centre, Mind Matters, an Al-Anon group and a suicide prevention group, activities at four different churches and so much more.
"What's really emerged is not so much leaders. It's that people have embraced other people's strengths. People recognise and understand that you don't have to be the expert at everything. But everybody has an expertise in something. That's what we do differently now" says Jo.
Many people, groups and sectors working together
Mataura was awarded a Community Development Scheme grant by the Department of Internal Affairs. The community has also worked with Inspiring Communities on a regular basis and has brought Jim Diers to town to do workshops on several occasions. Gore District Council has been another important partner in the town's development.
Working collaboratively is something that the town's people have got better at over time. "Now we say 'Here's what we want to do. Who do we need to help us get that?'" says Jo. "To encourage involvement from the community is huge. And working with local government is important" adds Alan.
Working adaptively, learning informs planning and action
There has been a lot of learning along the way. "It was a journey of understanding what people needed" Jo says. "The community gardens didn't work at first. They realised they had to charge money because no-one would come if it was free".
Barbara Cunningham is responsible for the community gardens. The project expanded further when she realised that the Meals on Wheels programme was using frozen meals from Gore. She took over the contract and started delivering fresh food, using produce from the garden. The service now runs five days a week.
Other projects include demolishing derelict buildings and putting in parks and recreation areas, building a sensory garden and an outdoor gym circuit and creating a new childcare centre which fits the needs of the local parents, many of whom do shift work. The primary school roll is up by about 30 and they've just established a bilingual class.
Mataura Marae sat incomplete for about 30 years, after a number of setbacks prevented renovations taking place. Work finally restarted in 2017. The wharenui is now finished and the plan is to have gardens and possibly a café, with wheelchair accessibility and a family friendly atmosphere.
These projects are not only important to Mataura. Gore District Council wants to retain Mataura as a destination point, so Southlanders (and others) stop and visit.
The population is on the rise and house prices are increasing, but are still affordable, which makes it a very attractive location. And business is booming! Eleanor estimates that there are now 80 – 100 businesses operating in the town. The townspeople think local before buying further afield and some businesses that might have closed down have been bought and run by other locals.
Jo captures Mataura's community spirit well when she says "I remember my Great Grandmother telling us 'just do what you can to help others: it doesn't matter if it seems small to you'. I think that sort of sums up why Mataura is what it is".
Mataura Community Garden – growing vegetables and a proud reputation
The seeds of this project were literally planted in the Spring of 2009 and by 2012 there was an amazing, flourishing community garden that not only met its goal each week during seasonal production, but has developed into much more.
Read the full story here: getting a reputation- mataura community garden