Video: The Heathcote Village Project
10 years on from the tragic earthquakes that struck the Canterbury region, The Heathcote Village Project share their story from the epicentre of the quake, with a focus on the power of community when working from a strengths-based model.
"It's that shift that is happening at a world-wide level of realising that we are living. Therefore we need to think in more of a living systems way.  A dynamic way that allows for emergence and doesn't go pre-prepared."
Kidshub: Looking after our tamariki, whānau and community the CLD way.
Over the last two years the Christchurch Methodist Mission (CMM) Community Development team have worked alongside a group of whānau who are passionate about providing experiences and opportunities for their community. Together they have created the 'Kidshub' initiative in Linwood, Christchurch.
The Kidshub committee is now made up of 5 whānau leads and committed to providing low cost or no cost activities for whānau in the Linwood area. Building on the seed of an idea sown at a parents' hui about five years ago, they have been busy organising community meetings and community events for their whānau, tamariki and the wider community.
With support from a CMM Development worker, a family worker from the Linwood Community Corner Trust, a Christchurch City Council advisor and Kim from the STEAM collective, the committee has organised a range of activities for the community during the school holidays. These activities all promote brain development and team building: they include art and craft, high tech days, maths exercises (using dragon cards in order to complete mathematical tasks in a fun way), engineering exercises, as well as bus trips to Victoria Park, Willow Bank and Spencer Park. Moreover, the committee also organised several community events throughout the year such as a kids market, Quiz night, neighbourhood BBQ, pizza nights and a light dance.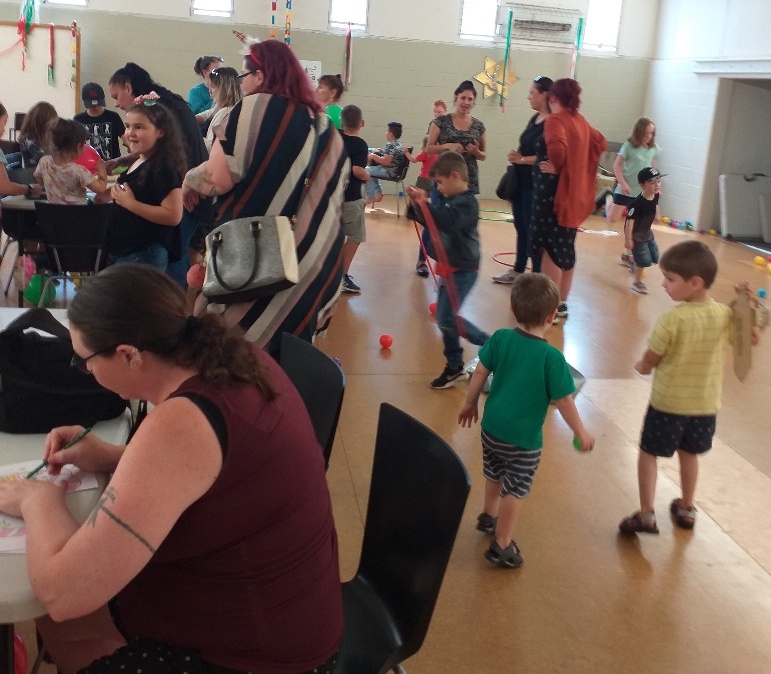 Fun for everyone at the Kidshub Activity Day 2019.
In February 2020, whānau and tamariki presented Kidshub to the Linwood Community Board, sharing their vision and goals: to give the tamariki the kind of experiences that they have been dreaming of, experiences that they wouldn't normally have access to, and to enable whānau to share these experiences with their tamariki. The Kidshub committee envisions these experiences to come at little to no cost for whānau to ensure that tamariki have the highest possible likelihood of being able to participate.
Kidshub is all about fostering community connections in a neutral environment. A place to nurture whānau connections and to create a sense of belonging and bonding, with shared interactions and new experiences in a safe space for whānau to enjoy time together.
---
Key community-led learning from Kidshub:
In talking with the committee whānau about why they enjoy the Kidshub, they speak about the relationships they been able to build with the people whom they have met, and about having grown in confidence. The hope is that this will filter through to their tamariki to grow more confident and eventually become leaders in their local community. Kidshub is nurturing this growth and providing opportunities for leaders to grow. 
---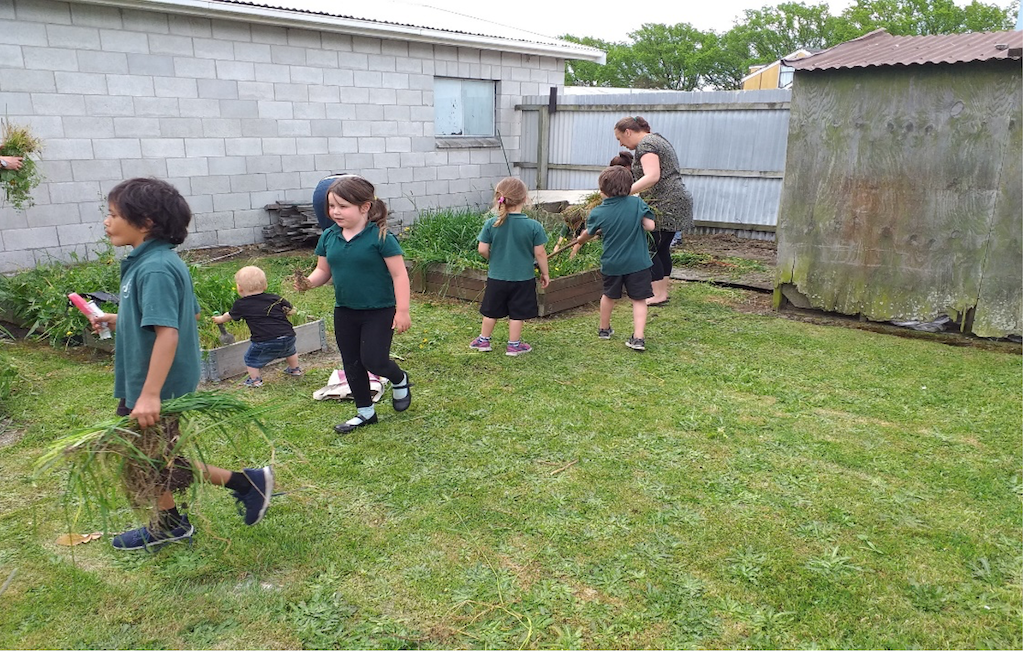 Gardening is a great way to learn for the tamariki.
---
The success of the Kidshub initiative points to the role that the following key principles of community-led development play in community projects:
The importance of place and a sense of belonging
There is a long term commitment to the mahi because the whānau feel a strong sense of connection to, and ownership of the places and spaces occupied. Working in collaboration with the neighbourhood and making sure everyone felt safe and respected, the committee cleaned up the section, removed rubbish, and turned it into a space that was safe and safe for everyone to enjoy.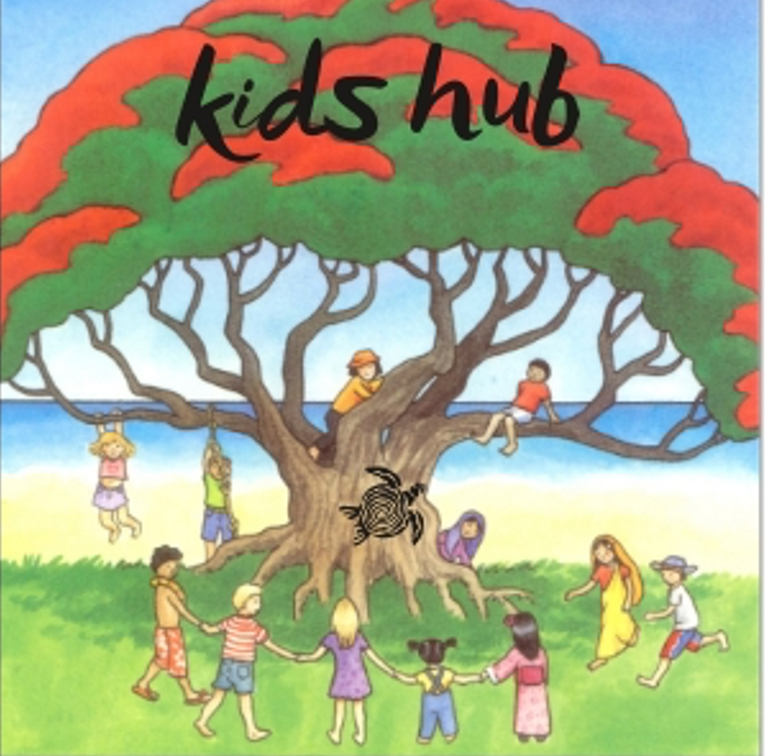 Belonging, community and play are represented in the Kidshub logo.
---
Taking the time to listen and understand local voices
The committee dedicated a lot of time to building trusting relationships with the whanau in their community, and involved them in every step of the process, starting from scratch and finding resources needed to create a space where everyone felt heard, understood and had their needs met. It is from the shared experience and active listening and engagement that trust, respect and relationships can grow.
Local leadership and learning by doing
The driving power behind Kidshub was the leadership of the four key women and their wishes for their children. Putting these ideas into action and reaching out for support where they needed it enabled them to build relationships with people in the wider community, even with those whom they never imagined they would be able to connect with. They were able to build trust through making the commitment to show up, listen and act on what they promised. Growing and learning along the way, there is not set-in-stone agenda, the whānau are shaping next steps as they go along – together with their community.
For more information on the Kidshub initiative, please email Anne Gibling, Christchurch Methodist Mission.

Done with being done to: Meremere's journey to confident local leadership
Located about halfway between Auckland and Hamilton, just off the State Highway 1, the township of Meremere had struggled to revive its heyday's spark after the Meremere power plant shut down in 1991 and many residents lost their employment. A sense of feeling forgotten and cut-off created frustration among the residents, and for several years, initiatives by different providers and 'outside' organisations had only temporary effects – one sentiment shared by the community was that they felt "done with being done to".
Growing Collaborative Local leadership
With initial support from the local Council, the Ministry of Social Development, and the Department of Internal Affairs, a group of local residents took matters into their own hands and formed the Meremere Community Development Group in 2011. Thanks some initial grass roots funding like the Community Organisation Grants Scheme (COGS), the group gained momentum and led their first own community projects – these successes built the foundation and vision that then led to the establishment of the Meremere Community Development Committee Inc. in 2013.
Ben Brown, Secretary of the Development Committee, describes the committee as a core group of people that acts as "a sort of super-glue" for the community: "We look after the community-led, the community-based stuff, we help out with people's community development aspirations." Establishing this group and voicing the community's hopes and needs were among the key first steps for the locals to step into their own power to activate change in Meremere.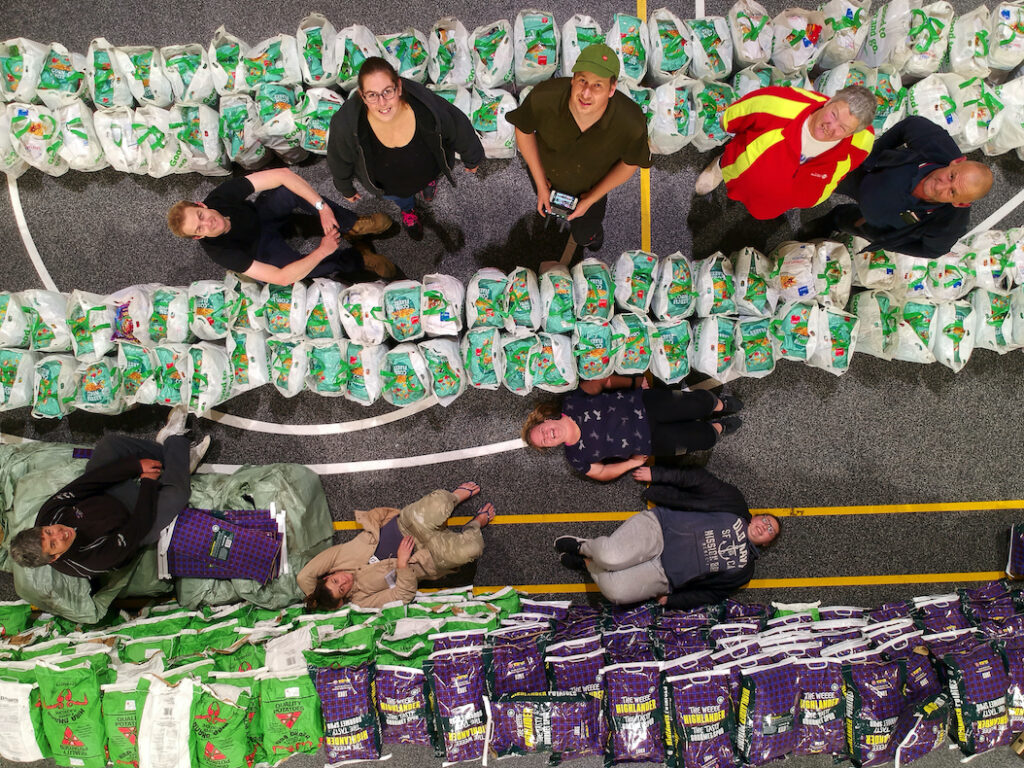 Read more
"The key thing has been growing a sense of empowerment within the community," says Mary Wilson, who in her position as Community Advisor for the Department of Internal Affairs, has actively supported the Meremere community on this path.
"With community development, it's important that supporters also know when to step back and let them forge their own path. Access to funding and resources is only the enabler – the community has to own it and be the driver. For a number of years, Meremere had been 'done to' – they needed time and support to take the lead themselves and do things at their own pace. My role initially was to build their confidence and ability, i.e. the 'how to'. And look at them now!"
Pulling together strength and building a shared vision
Run entirely by a small team of volunteers, the Meremere Community Development Committee is now often found pulling together funding for community events, youth activities and leading projects to add to the town's infrastructure.
Their first major effort was the design and establishment of a new multi-purpose community hall in 2015, which has been a crown jewel of achievement and a much loved new local asset.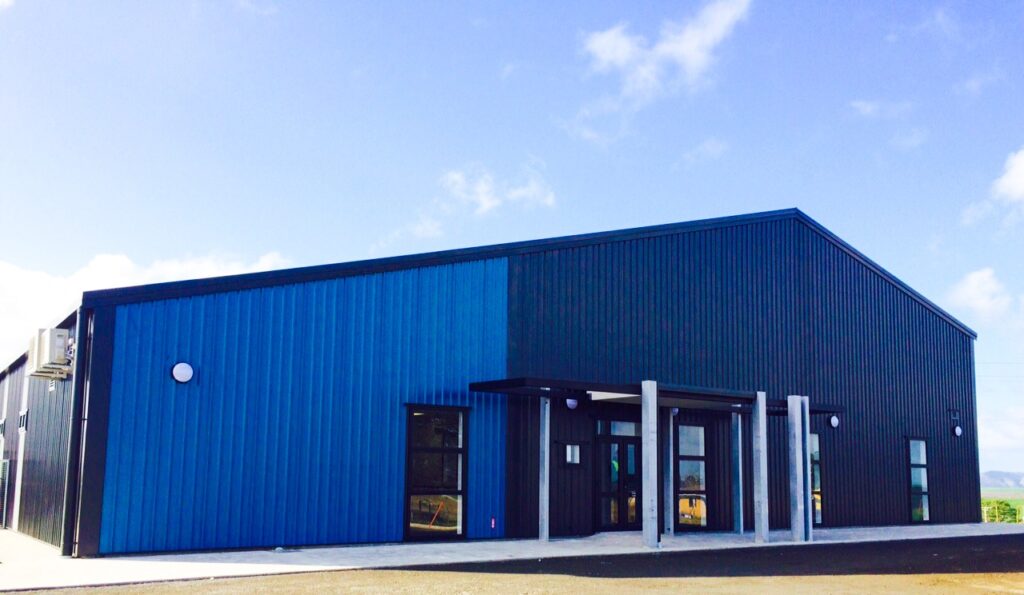 The purpose-built Meremere community hall.
Here, the DIA Community Advisor acted as a broker with the Council to bring the required funding together (Trust Waikato, the NZ Lottery Grants Board and the WEL Energy Trust gave their support) to support the community in developing their vision for their hall – which then drove the project.
"Our hall has been built by locals for locals – people have a lot of respect for it. It's really an amazing resource for us all – I think any community would love to have a hall this grand," Ben says of the sense of pride that the new hall has instilled in the community.

Going from being a community that felt left behind to an empowered one that takes matters into their own hands, has been a big learning curve for everyone involved, agree Mary and Sarah Gibb, Community Advisor for Community Waikato. "Now that strong relationships are in place and people know who to reach out to, there is so much more initiative to make things happen. People have learnt that it is ok to ask for help, and that they also have the ability to do things themselves."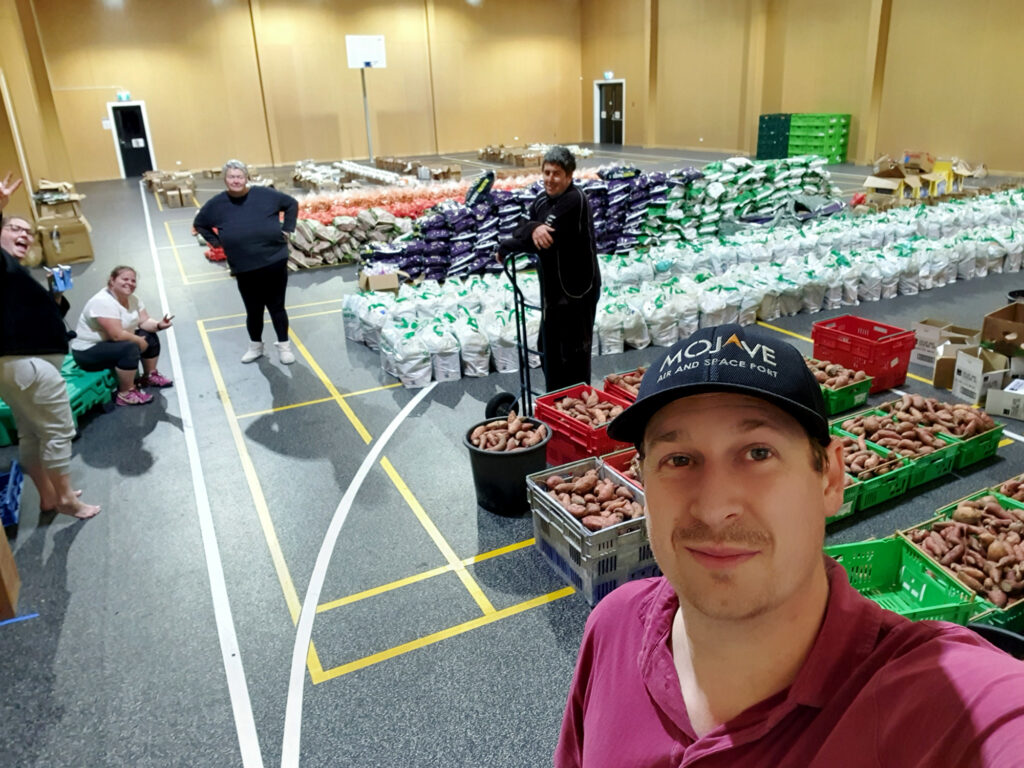 The community hall was transformed into a warehouse during Lockdown – the Development Committee worked together every day to help their community.
This doesn't mean that there are no more struggles. Both Mary and Sarah point out that making sure everyone feels heard and involved in the community's future remains a work in progress. "With new people come new ideas and, of course, robust discussions. This is healthy, and all part of the learning and growth," describes Mary, noting that community development is all about the journey, not the destination.
Learning by doing – and doing by collaboration
Sarah says that since the Community Development Committee's establishment, all the agencies involved in supporting the community have welcomed the collaboration and collective achievements in Meremere. "What they achieved during Covid-19 this year was truly exceptional." In a huge communal effort, the Committee managed to pull together resources from funders, agencies, charitable organisations like the Salvation Army and the regional kai rescue, as well as local businesses and growers, to deliver over 2,000 food and sanitation packs to their community. The fact that Meremere did this for Meremere was also noted with pride by many local residents.
Ben Brown and his fellow committee members did not wait for people to call out for help – they "just went ahead" to ensure their community remained safe and well. Asked about how they quickly pivoted from finding funders to build a skate park (which was made possible thanks to the support of Waikato District Council) to organising truckloads of food and sanitation supplies, Ben shrugs, "It's a different kettle of fish. We were thrown in at the deep end, and I reckon we swam pretty well."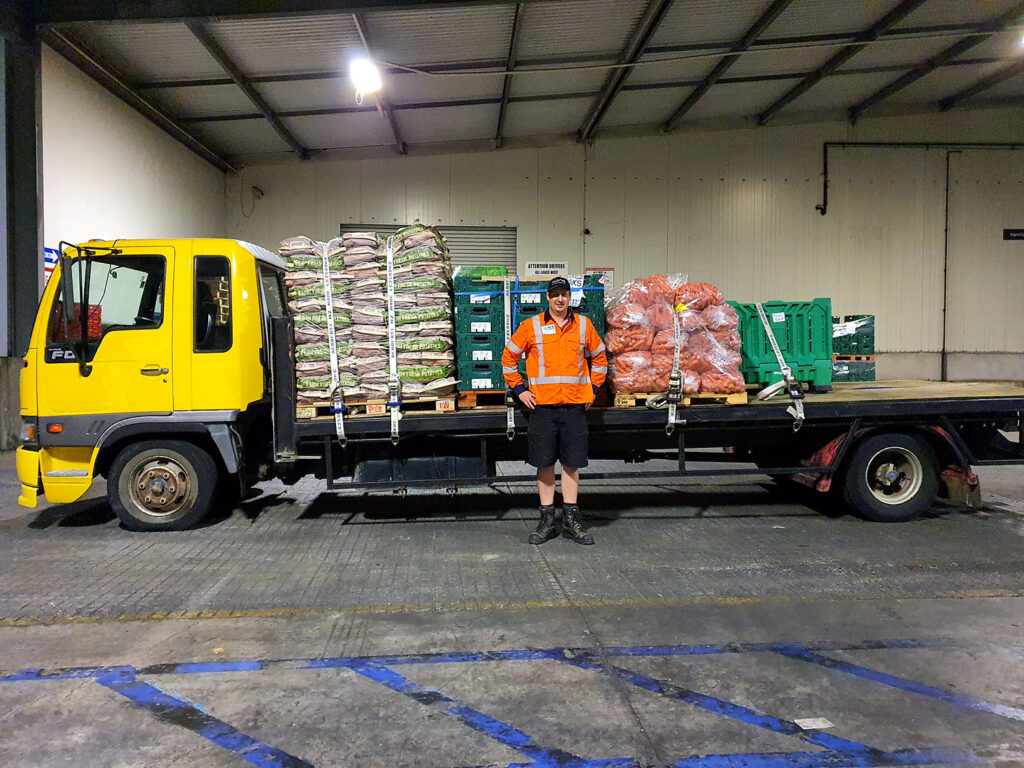 Ben Brown and his truck filled with supplies to sort into food parcels for the community.
And this attitude has not changed since the end of Lockdown.
"There are still a lot of people in genuine need for support here," says Ben. "One of the great things that has come out of our efforts is that we now have a permanent Food Bank in Meremere. It's run by locals for locals, all volunteers – people here have a lot of respect for it." Also underway is a community food pantry – again, a network of different organisations was mobilised to pull together resources and workforce to make this happen: the TK Mens Shed built the actual pantry while the produce for it will come from the local community garden.
From immediate response to lasting change
"Going from an emergency response to establishing a permanent social service is possibly the best result for us," reflects Ben about the Food Bank and Pantry. "There is always a silver lining. Everyone has become much closer through this experience. We now have a much better understanding of our community and who they are, and the whole committee is well known in the community."
Looking to the future, there's shared agreement that the "Meremere pride" is clearly returning.
Ben Brown says that the silver lining of Lockdown was definitely that everyone in the community grew a lot closer together. "We are a tight-knit community. We know and help each other."
"Meremere is in a much better position now, and more and more skilled people are moving to the community. This was evident in the opening of the new library last year: there was a great sense of pride all around – young families, dads pushing prams, the Mayor, everyone was engaged and was so proud," Mary reflects on the Meremere community's regained capability to drive their own success. "People are keen to leave a legacy for future generations."
Ben agrees: "We will continue with our effort here as we are for eternity, until it's not needed anymore. Meremere will continue to see a lot more change, but those hundred phone calls have been made now – we know we can get help when and where we need it. Meremere is such a tight-knit community. We know each other, and we help each other. It's a wonderful place to live."
Predator Free Wellington: Taking a collective leadership approach to build a social movement.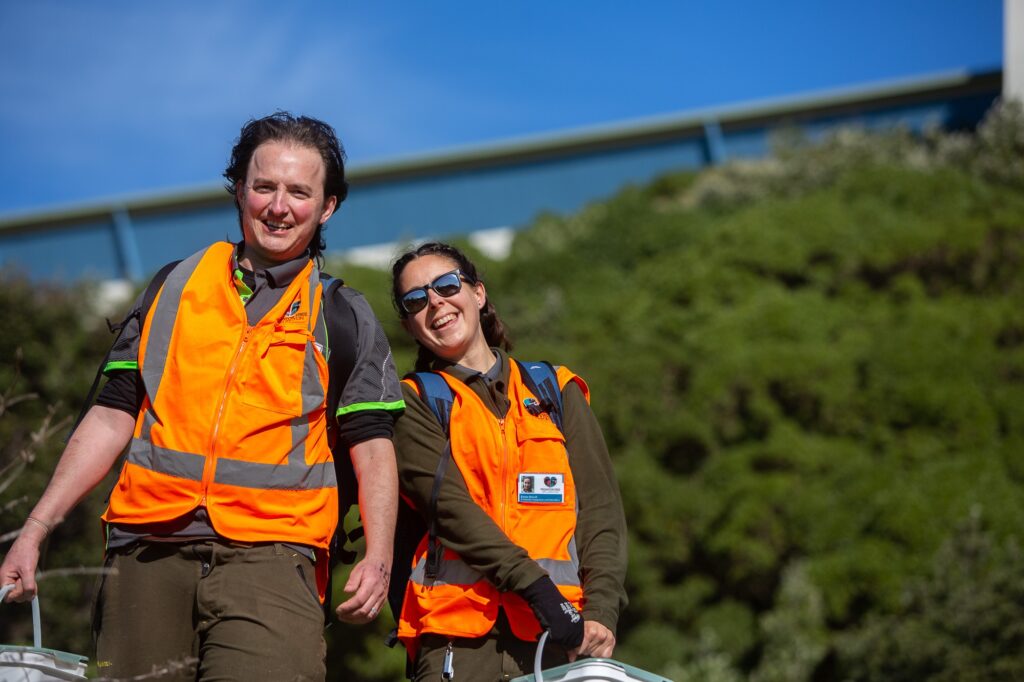 From the get-go, this initiative has been driven by the understanding that the vision of a predator free Aotearoa needs to be strongly rooted in, and driven by local communities. The ever-growing map of participating Predator Free groups, big and small, across the country is testament to the strength and diversity of the Predator Free movement.
Across Aotearoa, communities are taking action to enable the aspirational goal of Predator Free 2050. The aim is to completely eliminate the predators most dangerous to our unique biodiversity (rats, stoats, and possums have been identified to be the most damaging of introduced predators). Collaborative efforts are underway at national, regional and local levels to make change happen.
Building on shared local visions
"Taiao – environment at particular places" is one of seven key principles in the national strategy which is enabling 'bottom up' innovation and tailored responses. Predator Free Wellington is one of many initiatives underway, their goal to make Wellington the first predator-free capital in the world. They're moving along at high pace and have nearly completed the first phase of their plan, namely eradicating pests on, and returning native birds to, the Miramar Peninsula. To achieve this, Project Director James Willcocks and his team have built a tight network across the resident community, getting everyone involved in setting up bait stations and traps across the Peninsula.

"We designed this project from the bottom up with the community at the centre. Our vision is for both our communities and our native biodiversity to thrive. You cannot have one without the other."
Read more
Collaborative Local Leadership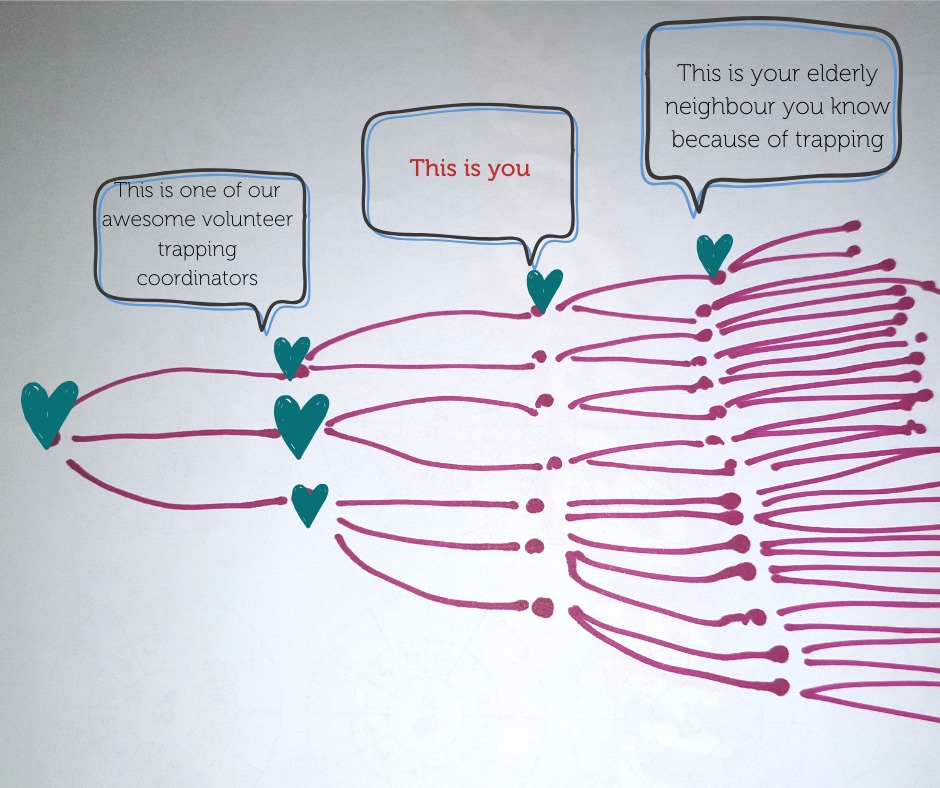 "We really want to create a sense of team and connection for the people. And it's really worked, neighbours are talking to neighbours about this project, and it's really driving this huge sense of commitment for the people of Miramar."
James adds that his team has been absolutely blown away by how engaged the community has been in the project, proving that collective local leadership and the relationships behind it, are the key to success.
"We wanted to kick off a massive social movement. It is not about 'doing to' people in that sense – community leaders have stepped up and reached out because they want to do this, and we have then provided them with the expertise, resources and equipment – we've given them traps – and they have taken these back into their communities."
To eradicate the pests, traps and bait stations have to be set up every 50 metres across the grid cast over the area. On Miramar, that is a minimum of 8,000 devices in an area where 20,000 people live:
"Our Engagement Field Officers have gone to knock on every door to talk to people about the project and by doing that, we have received 99% permission to set up traps on private land. This takes a great deal of trust – we cannot take this lightly: you really become part of peoples' lives when you are visiting them every week. It's huge social interaction and a huge opportunity for real social outcomes in this space."
Diversity and inclusivity enable social outcomes
The ability and willingness to look beyond a traditional, westernised conservation model is a key factor in enabling participatory, community-led action. James stresses how much he has learned by working so closely with the diverse neighbourhoods in Wellington: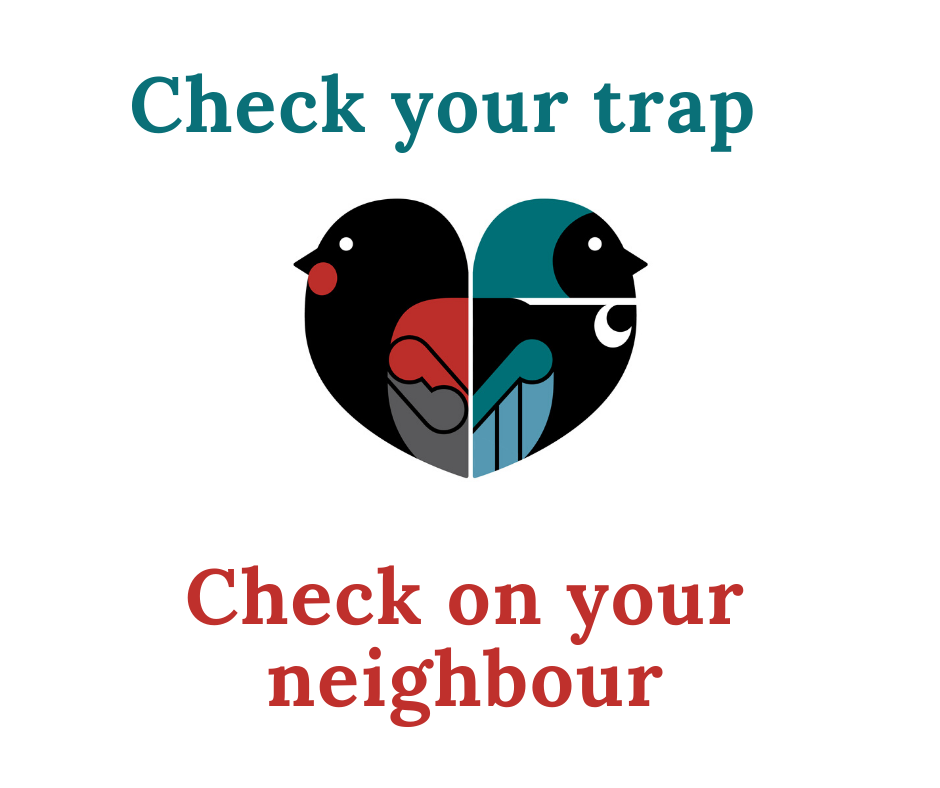 "Another massive learning for us has been working with marginalised communities or communities that can find themselves isolated, and not going in with a westernised, scientific approach. It is crucial to listen to different communities' needs and perspectives to really get their buy-in to the project. We all care about the same thing but we will get there in different ways."
James recalls an inspiring success story with "this fantastic guy who had spent a bit of time on the wrong side of the train tracks" some years ago. This person got involved in the cause because his family could not sleep as they had rats in their hot water cabinet. Having great success with their traps, this family then went on to play an instrumental role in linking James' team with other neighbours and parts of Miramar who would likely not have felt included in a standardised, top-down approach.
Local action as part of the national vision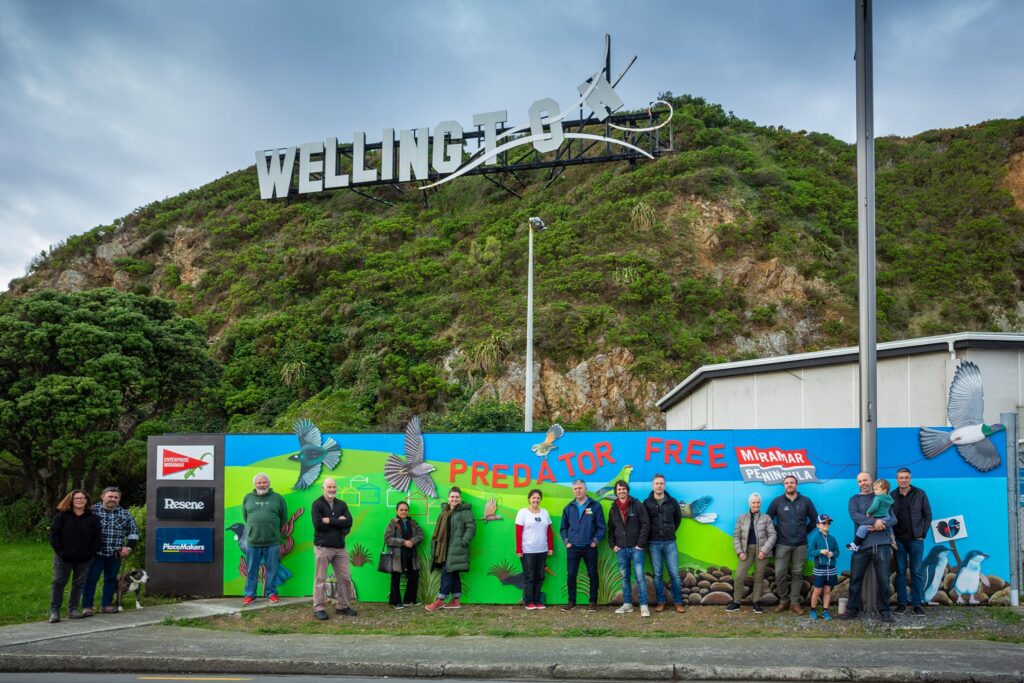 "Making Wellington predator free, that's not my story to tell. It's the story of the city of Wellington and its people."
For a successful movement, James agrees that it's all about thinking outside the box and to go ahead with holistic and broad approaches with the community at the lead, in order to find a way of working together that enables everyone involved. Having a clear goal in mind, and one that is close to home, also supports connection:
"Predator eradication is one part of the rich tapestry of conservation. Setting up a trap is a simple, straightforward action that people can take, and it links them to the broader global goal of preserving and conservation. Tackling big topics like Climate Change can seem impossible for the individual, but if the community can work together and focus on a tangible outcome through direct action, everyone can contribute. We are all part of nature, and everyone has something to contribute."
Kore Hiakai Zero Hunger Collective  
Resilience takes courage. And trust.
Coming together as a community to brave a storm, such as the Covid-19 pandemic, requires a whole lot of both.
All over Aotearoa New Zealand, social service agencies, social enterprises, food industries and community-led initiatives have been increasingly responding to food insecurity. With the economic effects of Covid-19 taking hold from early on, many new community-led initiatives popped up to ensure local people are fed.
One example of this immediate locally-led action has been the Sikh Community who fed 15,000 families across Aotearoa,in an enormous group-effort over two weeks in April. Starting with the Takanini Gurudwara Sikh temple community where volunteers cooked enough meals within 24 hours to feed several hundred families. These families were given a food package to get them through the following few days. For many, this would have been the first time they would have reached out for help and queued at a foodbank in order to feed their families.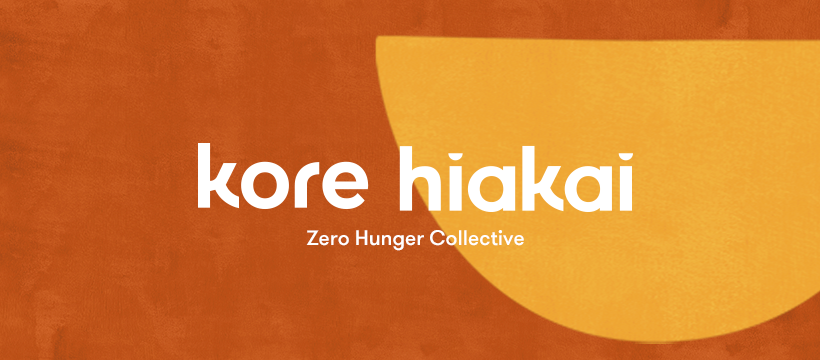 "We must address the various causes across all levels of society to combat food poverty across the country now."
Tric Malcolm, Pou Ārahi Executive Officer for Kore Hiakai Zero Hunger Collective says the growing number of communities and organisations stepping up to meet the increasing demand for food support is fantastic. "But without a systematic approach, this growth may lead to greater dependency. We must address the various causes across all levels of society to combat food poverty across the country now."
---
Building from strengths
The Kore Hiakai Zero Hunger Collective was established in 2019 with the ambition to tackle this problem through a joined-up national strategy to end food poverty in New Zealand.  
Read more
While initial conversations about building a coalition started about three years ago, organisations from all parts of the food ecosystem came together for three open-space hui in 2019. Gathering perspectives on how to develop a strategic and systematic approach of working together, these hui identified three core pou, or pillars, as essential to combating food poverty: 
1. Structural change
2. Mana enhancing contributions and actions, and
3. Sustainable systems for long-term solutions. 
---
A shared vision for systems change 
These pou are now the core values of the six organisations that have joined forces under the Kore Hiakai umbrella: the City Missions of  Auckland,  Wellington  and Christchurch, the NZ Council of Christian Social Services, Salvation Army New Zealand, and the Vision West Community Trust. 
Requiring a collective solution that all levels of society can get behind and that will enable individuals, has been the driving force behind Kore Hiakai. The Collective builds on the individual partner strengths to develop a big-picture, long-term and sustainable solution. Weaving together the wisdom and skills of the partners to form a strong, united approach, the Collective can act as enablers for community organisations, and as connectors: for example, establishing more direct collaboration with the Ministry of Social Development, building a two-way exchange on needs, issues and ways forward, has been important progress. "Traditionally, relationships have focused around contracts and funding decisions, without a direct exchange of information and discussion about the broader policy issues arising," Tric says.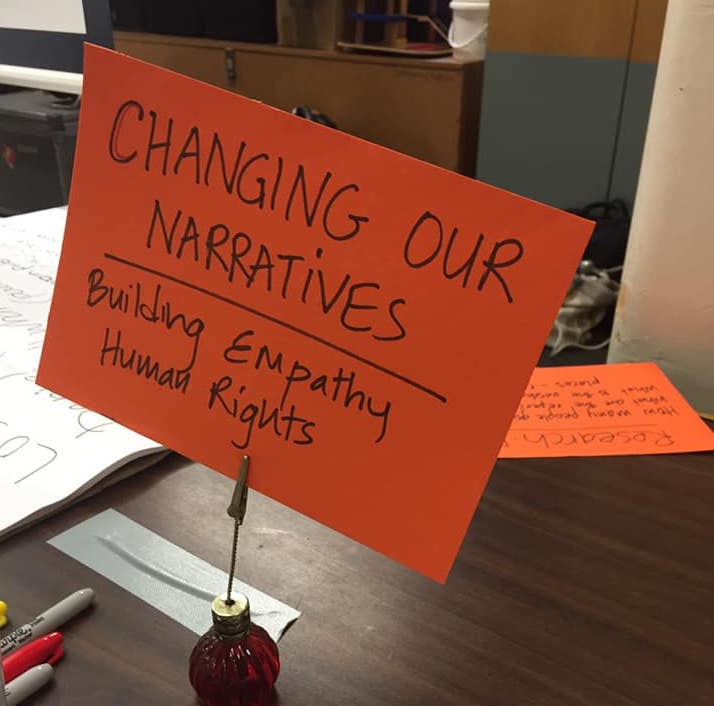 We're now able to put options to the government as to what long-term strategies may be." 

"If decisions are informed by people who are actually working on the frontline of the crisis, they are much more likely to result in lasting changes," adds Tric. "We want to move beyond the food parcel model. Combating poverty is ultimately about community and connection. And this is what we are working on, together."
Having strong relationships and working from a place of trust meant the organisations could immediately jump into action when Covid-19 hit. Both Tric and Kelvin Moffat, General Manager Service and Contracts Management at the Ministry, point out that having worked together for three months before the country moved into Lockdown enabled a much more effective and collective response, says Tric: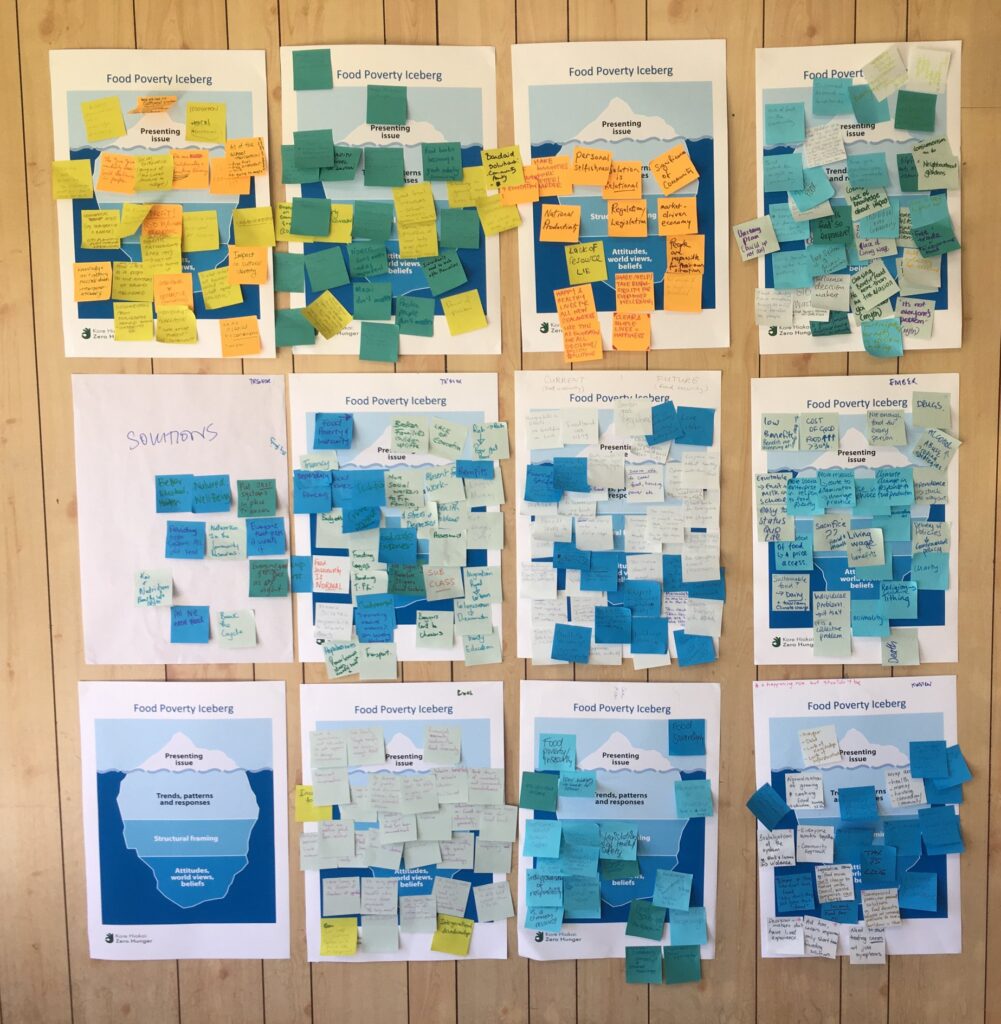 "What would usually take 12 months now took us three weeks."
And this way of working together is here to stay: There will be "no back to normal" as in how things were before, agree Tric and Kelvin. 
---

To find out more about Kore Hiakai, please visit their website or contact them via email: korehiakai@nzccss.org.nz 
Co-design of Poutokomanawa – A place for whānau in the heart of Manurewa
For the renovation of Manurewa Plunket Family Centre in 2017, Plunket took this opportunity to actively work with Auckland Council's 'The Southern Initiative' (TSI), and partner with local whānau to achieve the aspirations of the community, to make progress towards more positive outcomes for tamariki and their whānau.
TSI brought to this project their vast knowledge and experience in developing innovative experiences within South Auckland, with whānau at the centre of co-designing and testing solutions. Plunket brought staff and volunteer insights, community and parent connections, and Plunket data and research. This was a chance for Plunket to use a whānau-centred approach, with whānau voice, strengths, needs and lived experiences being the primary driver.
In engaging with whānau, Plunket and TSI found whānau want a safe and welcoming space they could visit during the day while away from home, as an effective way to connect with other whānau. These drop-in centres are places for parents whose home environments may be inadequate, unhealthy or unsafe – these are the whānau needs Plunket were committed to addressing.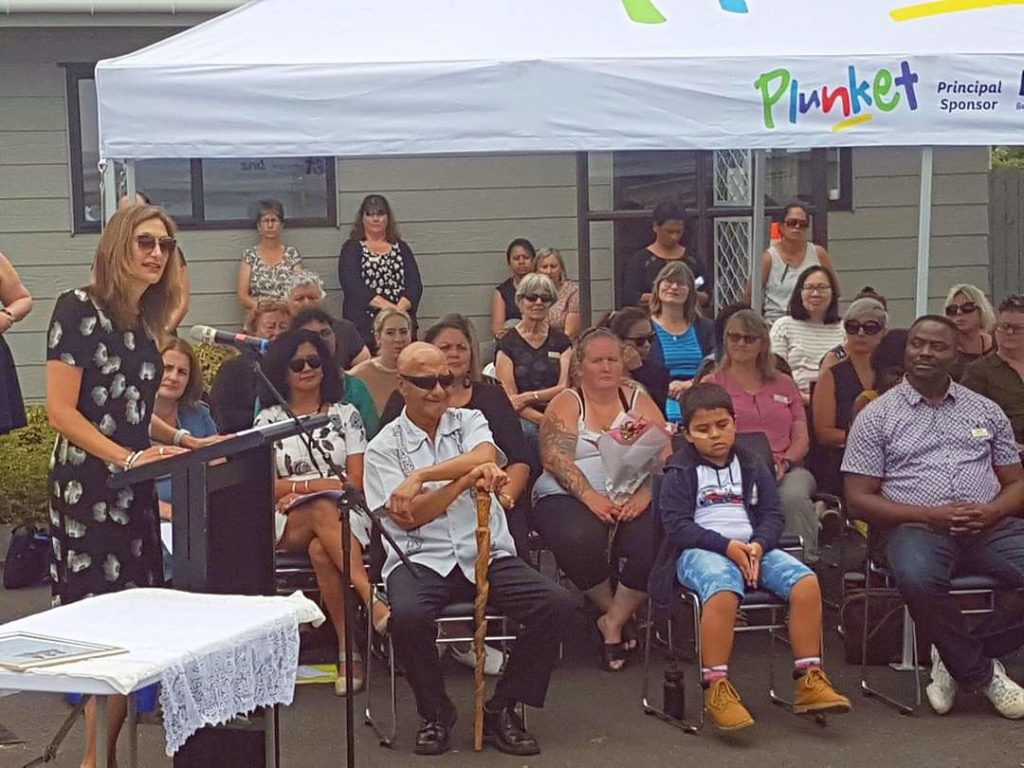 What's different?
The co-design of Poutokomanawa incorporated a whānau centred co-design approach that is based on Māori methodology and principles. The core principles of this approach are:
Manaakitanga – hosts whānau in a way that empowers them, and removes barriers for participation
Whānaungatanga – builds meaningful relationships in culturally appropriate ways and engages in ways that form trust
Tino Rangatiratanga – gives whānau autonomy over how and in what way they will participate
Mana – Ensures a balance of power and acknowledges that whānau are experts in their own lives
Ako – Learnings are mutually reinforced
The process had four stages:
Frame – clarifying the challenge and key focus areas
Explore – developing new perspectives and insight by connecting with whānau
Imagine – generating new ideas with parents and stakeholders
Test – testing new ideas and prototypes in a low cost, low risk way
The key to this shift was identifying the challenge or the need and thinking creatively about the range of possible responses.
We engaged with local whānau not only in Manurewa Plunket but also in local venues such as the supermarket and library, with a clear aim of linking with whānau who Plunket are not connected with. The whānau priorities identified for creating spaces that enable parents to nurture and create better outcomes for their children were about having:
A closer connection between whānau and staff
A safe place for tamariki where parents can have a break
Facilities for baby changing and washing, and accessible kitchen facilities.
Outcomes
In March 2019 whānau were invited to offer feedback. They described the centre as bright, peaceful and positive, and as a place of healing and learning, with better visibility and accessibility. Further improvements were suggested by whānau and these have been built into ongoing quality improvement.
Feedback from Plunket staff identified that more whānau are attending group sessions and clinics, so consequently, more clinics are now available at the centre. This has also built staff capability: they are more open to new ideas and support creative and innovative approaches. The co-design process has gained attention from other Plunket teams who are looking to renovate their space
The outcomes that emerged from the co-designing of Poutokomanawa included:
Whānau are empowered to co-design and decide what should be offered in the space.In utilising a whānau-centred approach the whānau needs are met.
Whānau are more connected to support networks in the wider community of Manurewa.
Plunket staff, and staff work alongside whānau in Manurewa have gained a better understanding of the importance of whānau lived experience and strengths
Plunket's Manurewa Family Centre is a warm and welcoming space that meets the needs of whānau.
Key Learnings
In this project, Plunket staff worked in new ways by prototyping on site and supporting the integration of whānau voices into the design of the renovation.What is also evident is that whānau are keen to contribute to the design and use of such spaces, and whānau are critical to making the space work to meet their needs and can help with strategic and operational challenges. Staff also require capability-building around whānau-centred design and practice.
What now?
The new focus for the Manurewa Plunket team are:
To sustain the positive changes and develop deeper relationships with whānau in order to assist whānau to meet their immediate needs, reduce stress, and build confidence and capability.
For staff to focus on whakawhanaungatanga on site, including regular team connections and to continue having conversations with whānau, the Manurewa team, with Plunket more widely and with external stakeholders
To keep connecting whānau with each other and with community supports, encouraging Manurewa whānau 'champions' to feel ownership in the space, to welcome and support other whānau.
This initiative has provided an example for Plunket staff to co-design with whānau as partners, to achieve their aspirations.
We have learned what is required to move from spaces that services are delivered into, to spaces that hold and nurture whānau.
We are about to apply a co-design approach with whānauto the redesign of Powhiri Avenue in Whangarei and Kingston St in Auckland.
Mataura: a community transformed
Jo Brand, former Community Development Worker, says Mataura was "limping along and disconnected". This was partly due to the shut-down of various industries over the years, resulting in people moving away to find work and to access a better range of facilities. A lot of property was owned by absentee owners and wasn't looked after well. Jo adds says that "all the numbers were terrible", according to a 2008 study done by Public Health South (Southern District Health Board). Mataura also had the lowest decile school in Southland, only one out of five kids were school ready at age 5 and the crime statistics were less than ideal.
Shared local visions drive action and change
Government agencies were concerned about Mataura and were going to meet to decide what to do, but then they realised that the locals were already creating a way forward. The town had already formed a taskforce and started working with Inspiring Communities.
Alan Taylor, Chair of the Community Board, stresses that "there is always a need for a common vision". So, the process started with a community consultation workshop. Everyone got together to talk about what they wanted in Mataura. "We started with celebrating and identifying who Mataura is first. That we're not buying into what everyone else was telling us we were or weren't" says Jo.
The residents created lists of what they wanted to see in the town and 70% of the projects on those lists have now been completed, even ones Jo never thought would succeed. Having more than one cafe in a town of 1,500 people didn't seem realistic, but they now have two independent cafes as well as a Four Square and a fish and chip shop.
Using existing strengths and assets
Jo believes "the skillset was always there from the people. It just needed encouragement". Many of the town's projects have been ones of restoration. The Mataura Museum was a struggling entity until a group of volunteers worked with Gore District Council to restore the building. They made it interactive and modern, relevant and local. On opening, in 2015, it won Best Museum Project Award at the NZ Museum Awards and one of the volunteers travelled to a Heritage conference in Croatia to speak about the project.
The old town hall was restored and there is also a newer community centre, which is a real focal point for the community.
Eleanor Ranstead, the current Community Development Coordinator, has witnessed the extraordinary transformation of the town in her 20 or so years in the area: "It has a lot of hope". She says the focus is now on building the capacity of community groups and people. The list of programmes, activities and resources the town now offers is extensive: a Mens' Shed, Strengthening Families, community lunches, Toddler Time, the Bunker Youth Centre, Mind Matters, an Al-Anon group and a suicide prevention group, activities at four different churches and so much more.
"What's really emerged is not so much leaders. It's that people have embraced other people's strengths. People recognise and understand that you don't have to be the expert at everything. But everybody has an expertise in something. That's what we do differently now" says Jo.
Many people, groups and sectors working together
Mataura was awarded a Community Development Scheme grant by the Department of Internal Affairs. The community has also worked with Inspiring Communities on a regular basis and has brought Jim Diers to town to do workshops on several occasions. Gore District Council has been another important partner in the town's development.
Working collaboratively is something that the town's people have got better at over time. "Now we say 'Here's what we want to do. Who do we need to help us get that?'" says Jo. "To encourage involvement from the community is huge. And working with local government is important" adds Alan.
Working adaptively, learning informs planning and action
There has been a lot of learning along the way. "It was a journey of understanding what people needed" Jo says. "The community gardens didn't work at first. They realised they had to charge money because no-one would come if it was free".
Barbara Cunningham is responsible for the community gardens. The project expanded further when she realised that the Meals on Wheels programme was using frozen meals from Gore. She took over the contract and started delivering fresh food, using produce from the garden. The service now runs five days a week.
Other projects include demolishing derelict buildings and putting in parks and recreation areas, building a sensory garden and an outdoor gym circuit and creating a new childcare centre which fits the needs of the local parents, many of whom do shift work. The primary school roll is up by about 30 and they've just established a bilingual class.
Mataura Marae sat incomplete for about 30 years, after a number of setbacks prevented renovations taking place. Work finally restarted in 2017. The wharenui is now finished and the plan is to have gardens and possibly a café, with wheelchair accessibility and a family friendly atmosphere.
These projects are not only important to Mataura. Gore District Council wants to retain Mataura as a destination point, so Southlanders (and others) stop and visit.
The population is on the rise and house prices are increasing, but are still affordable, which makes it a very attractive location. And business is booming! Eleanor estimates that there are now 80 – 100 businesses operating in the town. The townspeople think local before buying further afield and some businesses that might have closed down have been bought and run by other locals.
Jo captures Mataura's community spirit well when she says "I remember my Great Grandmother telling us 'just do what you can to help others: it doesn't matter if it seems small to you'. I think that sort of sums up why Mataura is what it is".
Whangaroa Community Playground
The residents of Kaeo – a town of 450 in the Far North – have come together to bring colour and play into their community. When Eljon Fitzgerald took his two year old granddaughter to the town's playground only to find nothing that she could play on, he decided to take action into his own hands. The local community came together in force to back the project.
Building on their existing strengths and assets,  the project team tapped into many different opportunities to bring the dream of the playground to life. Using the Whangaroa Community Trust to secure funding, they received support from the Far North District Council (FNDC) and a local fundraising group called Kaeoannes to purchase a secondhand playground with the help of the Kerikeri Lions Club.
To locate the shortfall, residents and local businesses pooled their resources to create a raffle that raised the final $5000 towards the installation of the playground. The rest came down to the hard work of community members, like Bruce Mills, his daughter Georgia, and Eljon who spent hours painting and sprucing up the old playground.  In a fantastic show of community spirit over 100 people answered the call to help lay and spread the bark FNDC had supplied.
What was once just a climbing frame and two swings is now a multi-activity playground for kids of all ages. Putting local initiative at the heart of this project has resulted in the playground becoming a central hub that has brought the whole community together.
"Kaeo has been buzzing with activity and not a day goes by without the playground area being full of kids and parents." – Eljon Fitzgerald
Shared local visions driving action and change
Thanks to the vision of community members, the support of local businesses and community, and the guidance of the FNDC recreational services division, the collective desire to change a rarely-used area into a vibrant community playground and recreational area for families has been realised.
Building diverse and collaborative local leadership
The project was led by motivated community members and the Coordinator at the Whangaroa Community Trust. This mixed leadership allowed the voice of the community to remain strong in decisions while creating an official pipeline to essential resources and permissions necessary to be able to build the playground.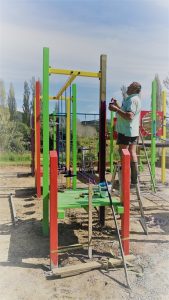 Using existing strengths and assets
Other than the installation of the playground, which required professional services, the entire project was facilitated through the work, support and donations of community members.
Kaeo may be a small town but we have all the skills of larger towns and cities within our community.  A strong volunteer workforce including young and old, tradespeople, parents and retired folk who have given freely of time to achieve this result. – Angela Norman, Community Coordinator.
The installation of the Whangaroa Community Playground is just the beginning for this small community who have been inspired by the changes they have been able to make for themselves. The initial leadership group plans to form a 'Friends of the Playground' group in which the goal would be to continue to build a welcoming hub for all visitors.
With the aim of becoming the coolest town playground in the far North, they are setting their sights high. They hope to develop a family area that offers picnic tables, BBQs and shade and have future dreams of a skate path and a flying fox.
The determination of the residents of Kaeo to build a place of fun and exploration for their youngest members has illuminated the necessary steps for change, allowing their vision to grow and flourish and creating lasting impact within their community.
Hemp venture places community at the heart of business
Hikurangi Enterprises, a charitable company based in Ruatoria, is placing local employment and environmental sustainability at the centre of a hemp growing venture that aims to build economic development in the Tairāwhiti region.
As a business enterprise, they offer a strong example of how local businesses can incorporate community-led development principles to enhance well-being, engagement and ownership within their communities.
Hemp is the same plant as marijuana but with low-THC (tetrahydrocannabinol) so it doesn't carry the psychotropic effect. It is increasingly sought after for its medicinal properties, the market this venture is capitalising on. With the perfect climate and a wealth of existing local knowledge and expertise, hemp offers a high value alternative to marijuana for the region.
Using existing strengths and assets
There are 15 local growers already involved in the venture with 300 years growing experience between them. They are the experts in the field and have provided the tools and resources to trial varieties and develop a premium quality crop.
Viewed positively by the local community, many landowners have offered blocks of land for growing hemp when the venture is ready to scale up.
"People are willing to give anything a go that has some real potential and that is aligned with community values. This is seen as consistent with the values of whānau and landowners in a way that other opportunities [such as oil and gas exploration] aren't." – Manu Caddie of Hikurangi Enterprises
Working adaptively, learning informs planning and action
Flexibility is essential to this venture as the social, political and legal landscapes around growing and selling hemp are constantly shifting. It is a brand new industry in Aotearoa that is highly regulated. These factors make investors cautious.
After a successful crop trial in 2016, Hikurangi Enterprises is in the process of strengthening local and international business relationships, working through complex regulation laws and market testing their products.
There are many hurdles yet to be faced but the community remains confident in the venture. They are developing a business model that encourages local community investment and protects growers so that they can collectivise and have ownership over the production space.
"We're trying to be community-led and owned in real ways. That includes making sure the community has tangible ownership not just philosophical." – Manu Caddie
Even at these early stages, the positive community impacts are visible. Hemp growers can work with the plant they know and love without risking arrest and time away from their families. They are seen as making positive contributions to whānau well-being and the development of the region. Alongside the obvious economic benefits for the area, these shifts in perception allow the flourishing of a strengthened and empowered community.
"Locals who had been seen as dope growers are being seen as productive contributors to local economic development and hard working horticulturalists. They are sensing that change already." – Manu Caddie
To find out more about the work of Hikurangi Enterprises visit https://hikurangi.enterprises/.
Blackball: Embracing Opportunity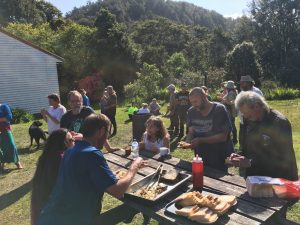 The town of Blackball is stepping up to meet the opportunities predicted to come from the new Paparoa Track and Pike29 Memorial Track between Blackball and Punakaiki. The latest addition to New Zealand's Great Walks, this track is expected to attract 6000 people per year when it opens in 2019.
Since the announcement of the new track in 2015, the residents of Blackball – a town of 300 – have spent the last two years working with the Department of Internal Affairs (DIA) knitting together a unified outlook and building strategic relationships with national and local authorities. Determined to keep the vision and values of the local community at the heart of decisions for the town as tourism grows, Blackball has entered into a partnership for community-led development with DIA. With DIA offering five years of support, the residents plan to use this opportunity to achieve significant community-driven change in their town.
"The partnership is less about funding and more about working together as a community with common goals and aspirations" – Cynthia Robins, member of the Steering Committee
Building diverse and collaborative local leadership
A volunteer Steering Committee formed after an inspirational workshop co-hosted by Inspiring Communities and neighbourhood-building champion Jim Diers. While leaders in their own right, they will be the first to say that it is the community that leads change in Blackball. The Committee forges strategic relationships, tackles roadblocks to progress, and brings the community together when it's time for action.
Using shared local visions to drive action and change
The residents of Blackball see their community as their greatest strength. They use town meetings, postal and online surveys, door-knocking and anonymous voting ballots placed in local businesses to ensure that every single resident of the town has an opportunity to put forward ideas and participate in decisions. At no point in the idea development or decision-making process is there a single leader or group making decisions on behalf of everyone else.
"We try very hard not to be a benign dictatorship. We open the dialogues with the right organisations and advocate for the community of Blackball to make things happen" – Cynthia Robins
Many people, groups and sectors working together
For a period of four months, the Committee met every week with representatives from DOC, DIA, Development West Coast, Grey District Council and Tai Poutini Polytech, forging strong alliances and planning a community open day. Roadblocks are a natural part of any development project and these relationships are key to gaining outcomes.
Over the last two years, the residents of Blackball have become fully engaged in being part of the change they want to see in their town.
"The community leads. The Committee is just there holding all the different strings but it is the community that pulls the reins" – Cynthia Robins
Embracing the new opportunities offered through their partnership with DIA, the town is determined to learn from the support they will receive over the next five years so that they emerge fully empowered to create the changes they want for their community.