Are you an effective facilitator of community-led development processes? This important skill is often not recognised, formally or informally. There are very few ways to get a Community-led Development (CLD) Facilitation qualification.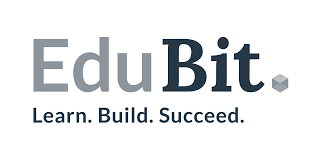 Inspiring Communities have partnered with the Otago Polytechnic to design, trial and make available to you a CLD micro-credential, called an 'EduBit'. Similar in nature to an mini-qualification.
This EduBit aims to assess and validate you have the competencies to plan and facilitate community-led development processes, hui, meetings and workshops – for a diverse range of groups – and to critically reflect upon your own practice.
It is more than simply something to add to your resume. The process is designed to strengthen your CLD practice and outcomes for local communities.
---
Frequently Asked Questions
WHAT PRACTICAL CLD FACILITATION EXPERIENCE WILL I NEED TO TAKE PART?
If you can draw on at least one situation where you have used your skills to help facilitate a CLD process, hui, meeting or workshop, and you are experienced in bringing people together, facilitating groups and coordinating local action – this EduBit is for you.
HOW MUCH TIME WILL I NEED TO INVEST?
Most of your time will be spent preparing your own Portfolio of Evidence (20 – 40 hours), based on a case study of your CLD mahi (50 – 80 hours) in your community. This is equivalent to a level 5 qualification worth 10 credits. [IA1]
WHAT DOES MY PORTFOLIO OF EVIDENCE NEED TO INCLUDE:
background information about your CLD facilitation experience and current role(s)
a case study for one CLD process you have facilitated
attestations from participants and a peer, mentor, supervisor or manager
supporting documents that provide evidence of your facilitation process, outputs and/or outcomes (for example; agendas, minutes, action plans, community newsletters, reports)
thoughts related to your case study in light of what you have learnt through feedback, your own reflections and readings
a plan for your future CLD facilitation practice
WHAT SUPPORT CAN I EXPECT?
This is a self-directed learning process, but we highly recommend you join an Inspiring Communities CONNECT – Community of Practice – an online, facilitated group to work alongside others completing this EduBit. If there is sufficient interest, Inspiring Communities will support a dedicated EduBit CONNECT group.
WHAT COSTS ARE INVOLVED?
There is a $199 evaluation fee associated with the EduBit, payable upon submitting your portfolio. If this cost is a barrier for you (or the cost for the CONNECT group), consider including this activity within a grant application for professional development support – or talk with Inspiring Communities.