 Our panel of speakers – Rangitahi – Community – Leadership
Our Co-Matters Community Innovation webinar series presents 'Rangitahi. Community. Leadership'. See here for our speaker line up.
Tuesday 19th October, 10 – 11 am.
Hosted by Denise Bijoux and Talei Bryant, our panel of speakers will profile how Rangatahi are leading locally. Their experience, what they are doing in places across the motu, the changes they are making, what is helping their mahi and the challenges they face. We will also discuss how organisations and agencies can support this leadership. What they need to do to ahwi and amplify support for young people to turn their ideas into reality, and have an impact in their community and on a global level.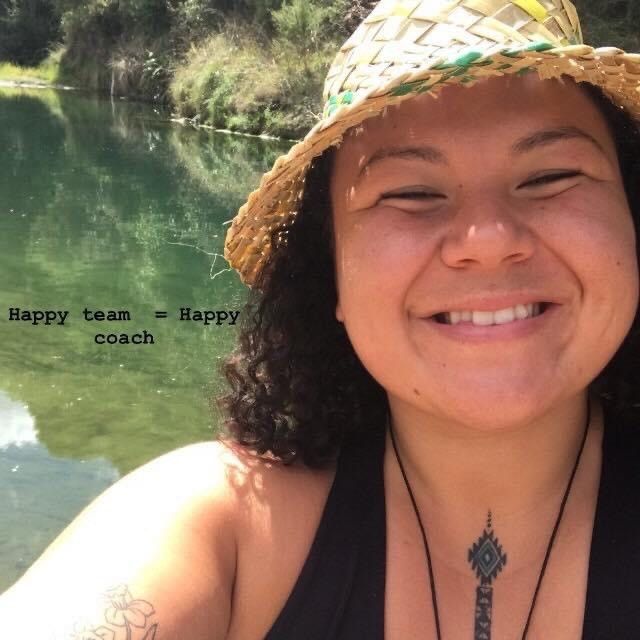 Talei Bryant
Kia Ora , Ni sa Bula vinaka.

Hey everyone my name is Talei Bryant I am 24 years old, born in Nelson, bred in the Waimana Gorge. I am Fijian Pakeha and am the eldest of 4.
I grew up surrounded by fruit trees and forests with a beautiful river in our back yard. Since I was young I have always loved the outdoors and because we had no wifi we had to make our fun with whatever we found. That turned into wars with rotten fruit, building bonfires and swimming till it was dark in summer.

I have always loved trying new things and this has led me to many different roles such as working as a forklift operator in Australia, running a fish and chip shop and working as a factory hand for Sanford fishing company. My love for my whānau and community brought me back home in 2018 where I found my passion for working with rangatahi and over time have gained the skills to work for rangatahi in a range of different ways.

I currently work part-time at Sport Bay of Plenty as the Recreation Connector and the Electoral Commission as the Youth Advocate. I run the Whakatāne Future Leaders programme through Inspiring Stories and have been blessed to do some wicked mahi with Ara Taiohi as a part of their Rangatahi Regeneration programme and delivering Mana Taiohi workshops across the motu.

Through this mahi I created the Fish Your Fish movement with the support of friends and now we are out here running our own programmes after 2 1/2 years. We run free workshops and programmes and are working on small enterprises to fund these so that we don't have to rely on funding while also providing work experience for rangatahi in our community.

I love my mahi and working with like-minded people. I always dreamed of having a job that allowed me to travel across our beautiful country while still living in Whakatāne. In my spare time, I hang with my dog and coach girls volleyball at Whakatāne High School, work in my garden and relax at home.

The best part about this mahi is the look on people's faces when they step out of their comfort zone and enjoy it, complete a project, try a new experience or make a new friend. It fuels me to keep going and ensuring rangatahi have a voice in their community and stuff to do to keep them active, excited and connected.
---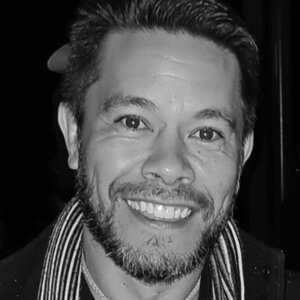 George O'Connor Patena
Ko Nga Pae-maunga o Tararua toku whakaruruhau
Ko Raukawa ki te tonga, ko Wehiwehi, ko Kapumanawawhiti, ko Tukorehe oku Iwi
Tena koutou katoa
Kia ora my name is George O'Connor Patena, Inspiring Stories – programme manager, future leaders. I am a recent addition to the Inspiring Stories team and joined the team in July 2021.  Prior to joining Inspiring Stories, I was an engagement advisor for the Rata Foundation and multicultural advisor for Christchurch City Council. I teach intercultural communication and engagement and I am also a qualified public participation practitioner.
I am passionate and committed to embracing positive youth development, community-led development best practice and truly believe in the strength and ability of young people. I am also a firm believer in advocacy work and utilise my membership on NZ Multicultural Council, Turangi – Tongariro Community Board and REAP Board as leverage for further advocacy and community action. 
Read more here about the Inspiring Stories Future Leaders Programme
---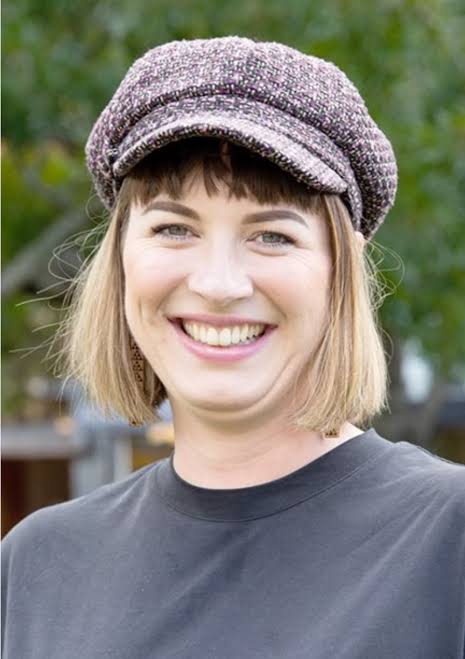 Gemma Slack
Gemma is an award-winning leader who for the past five years has worked in young adult communities with social innovation tools. She co-founded Seed Waikato in 2017, a human potential charity focused on making personal development accessible. She's passionate about developing young leaders and offers a range of mentoring and training programmes for people to find sanctuary within and realise their true ambitions.
Harnessing CLD as a practice, Gemma convened a diverse group of young people in 2020 to understand how they might address inequities in the local youth sector. Te Aka Matua was born, a kaupapa led by young people for young people to transform the sector from the inside out.
Gemma is a proud recipient of Hamilton City Council's 2020 Civic Award, and was also recognised by the Council in 2018 with a 30 under 30 Award. Gemma's always learning something new, and after completing her micro-credential in community-led development, she's undergoing training to gain her certification in trauma recovery coaching.
A systems-thinker who is passionate about self-leadership, Gemma sits on the Board of Philanthropy New Zealand and is part of their Youth Advisory Group. Gemma was part of the founding team at Momentum Waikato, the region's community foundation. In the four years she worked for the foundation, she grew a heart for strategic philanthropy, developing services for donors, strategies to grow the fund, and launched Waikato Vital Signs.