Thought leadership November 2022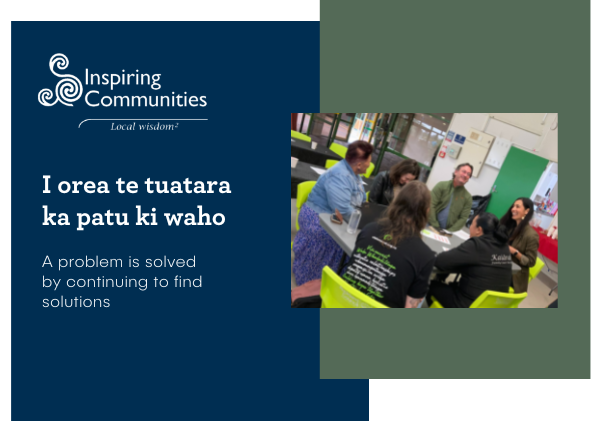 Here we are heading towards summer and the inevitable busyness of end-of-year ambitions and celebrations. Our thoughts have been on the increasing use of community-led language and strategy across the motu. Read this blog from IC's Rachel and David speaking on how we need to embed the rhetoric of Community-led Development in the political landscape to ensure long lasting community-led change is here to stay.
We're excited about the IACD World Community Development Conference in Darwin in June next year. Join our Kiwi Conference list to be updated with new announcements, funding possibilities and opportunities to connect with other Kiwis attending the conference.
More in this newsletter:
> Inspiring stories – read about Rangatahi leading in Porirua and watch an awesome video story update on how the Whananaki community is travelling on their CLD journey.
> The Local Government review panel have released their draft report and submissions on this are now open – see below for links to this report.
> Neighbours Aotearoa have a new name, future vision and are currently recruiting for community connectors cross the motu.
> In case you missed our last webinar of the year – The Power of Place-based Collaboration, the recording is now available to watch online and if you have thoughts on our webinars for next year, we'd love you to complete our short survey.