CLD 101: Foundations of community-led development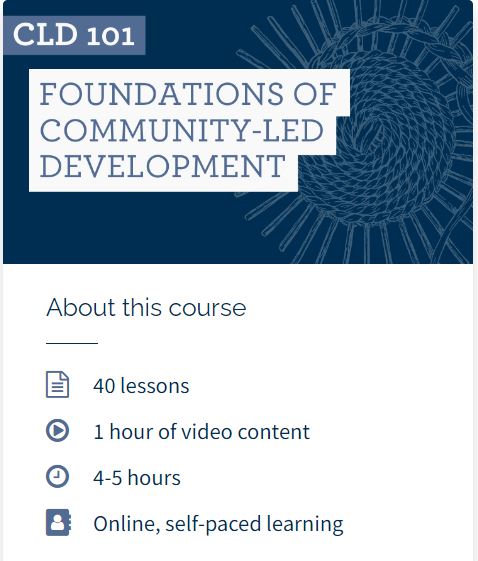 We are so excited to bring together key ideas, resources and tools for people working in all kinds of community-led development roles in our first online learning module. This self-directed, self-paced course will introduce you to the principles of community-led development and Te Tiriti o Waitangi. We explore how to work with complexity, and share tools for how to engage with your communities, map their strengths and assets and establish strong governance structures and processes.
Inspiring Communities has developed this learning module from what we have learnt over many years of working with and alongside communities across Aotearoa New Zealand. Represented here are the stories, experiences and initiatives of many community-led groups. We acknowledge the communities and people who have built this body of knowledge and practice, contributed to its growth and shared their learning.
Kia kaha for the journey you are embarking on in community-led development!
What you will learn
Introduction to community-led development and the principles that guide this mahi:
Introduction to community-led development
What is CLD?
Te Tiriti o Waitangi
The Eco-cycle
Top tips to get you started
What you will receive
Full access for one year to:
40 lessons
1 hour of video content
Downloadable workbook
Chapter reflections and key takeaways
Free membership to Foundation Fridays
Resources and opportunities to connect
We hope you will find many useful ideas and tools as you work through this programme.
---