 I've been thinking… about Aotearoa: Inclusion Pioneers
Canadian Evaluator Mark Cabaj talks about CLD evaluation in Aotearoa and how we are the pioneering community builders, social innovators and evaluators.
By Canadian Evaluator, Mark Cabaj– 26th June 2017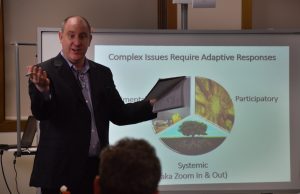 I spent the second week of February 2017 visiting and working with social innovators and evaluators in New Zealand. Like the three visits before this one, I was eager to (a) share what I and my colleagues are learning about collective impact, social innovation, neighborhood renewal and developmental evaluation in Canada and (b) to learn more about how Kiwis are working together to strengthen communities and tackle tough problems.
And, like all the visits before this one, I suspect that I left the land of the long white cloud with more insights than I left behind.
"This is particularly true in the area of building communities that are inclusive of indigenous and non-indigenous communities, something that New Zealand is light years ahead of North America."
During a 2007 evaluation workshop hosted by Inspiring Communities in Hamilton, Michael, a Maori elder started the session with a simple question: "How can and should evaluation deal with different cultures?". The entire audience nodded their head in unison and then snapped back to me, hoping that I could offer a helpful response.
My answer was simple, 'All evaluation is cultural — whether it be ethnic, sectoral or geographic — and each has a different way of knowing, different ways of gathering and making sense of information. Canada and New Zealand are heavily influenced by a Euro-centric scientific management culture that privileges quantitative, standardized data, preferably produced through randomized controlled trials, but that is only one, sometimes narrow, world view. Evaluations are always stronger if they include multiple cultural lenses – they reveal different things'.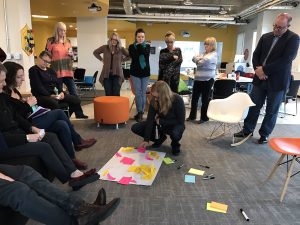 "So how do you make sure you are taking these different cultural perspectives into account when doing an evaluation?" he asked.
'Make sure that you have someone on the evaluation team that represents the cultures in which you are working. This means a Maori evaluator if working in Maori communities, a public administrator if working with government, and an engineer if you working with engineers. In northern Canada, for example, indigenous researchers are working with industry and academic researchers to provide indigenous knowledge on the impact of mining operations on the natural habitat and eco-systems, and they are finding things that mainstream researchers have missed entirely', I replied.
Michael nodded, and then said, "That seems like part of the answer, but I think we need much more than that, but I am not sure what". I agreed and said that evaluators in Canada were only beginning to wrestle with this challenge and the issue rarely ever came up in a workshop or design discussions. In fact, the last time I was with a group struggling with how to embrace multiple, very diverse perspectives in an evaluation of a program in an indigenous community, one person advocated that we look to the "pioneers of inclusion" in New Zealand for possible solutions.
On the plane ride home, impressed with the workshop discussions, I committed to being a lot more intentional and systematic about culture, power and embracing multiple perspectives in my own work.
Fast forward ten years to February 2017, my fourth visit to New Zealand, and another round of evaluation workshops in Auckland, New Plymouth and Wellington. Like a decade earlier, participants were receptive to the various techniques explored in the workshop, some of which included North American examples of inclusive and culturally responsive evaluation. And, yet again, I learned that the country's social innovators and community builders were far ahead of their Canadian cousins.
Workshop participants shared examples of home-grown evaluation practices that systematically integrate Maori, Pakeha and Pacific Island perspectives, principles methods.
"We discussed the ground-breaking ideas of Kiwi thought leaders, such as those of Linda Tuhiwei Smith (Decolonizing Methodologies: Research & Indigenous People) and Nan Wehipeihana and Kate Mckegg (Developmental Evaluation Exemplars: Principles in Practice)."
Over a break in the proceedings, three young evaluation practitioners gave me a "google tour" of all the local assessments done with a strong sensitivity to culture and community.
When I asked workshop participants what was behind the vibrant practice in the country, a seasoned practitioner responded: "Well, many of us came to the conclusion – some sooner, others later – that while we used to do "to" and "for" communities – particularly Maori communities – we now need to do "with" and "as" the communities in which we work. In fact, it's so important to us that inclusion and multicultural responsiveness are principles and standards of the Australia-New Zealand Evaluation Association."
On this plane ride home, I realized that for all those people who are clear "why" evaluation practices need to be dramatically more inclusive and culturally relevant, but struggle with "how" this might happen (which includes me), they need look no farther than the pioneering community builders, social innovators and evaluators in Aotearoa.
*Mark Cabaj is President of the consulting company From Here to There and an Associate of Tamarack – An Institute for Community Engagement. Mark has first-hand knowledge of using evaluation as a policy maker, philanthropist, and activist, and has played a big role in promoting the merging practice of developmental evaluation in Canada. As outlined in this blog he is also a regular visitor to New Zealand working with Inspiring Communities to help grow effective developmental evaluation practice here as well. M
If you'd like to share this information, please acknowledge it by linking back to this page.