 I've been thinking… about Starting Local
David talks about NZ's unique position to evolve new systems and approaches that support vibrant, sustainable communities.
By Inspiring Communities' David Hanna – 16th August 2016
The success of our recent Start Local seminar reflects a larger sea-change occurring in communities across the world. Increasingly citizens and residents are responding to and helping co-create opportunities for them to directly shape their place. The diverse case studies shared at Start Local highlighted this and the response from regional and local government participants appears they are more attuned to this change.
"There's a unique opportunity for Aotearoa New Zealand if we choose to genuinely notice, understand, and invest in this shift."
We are well positioned to evolve new systems and approaches that support vibrant, sustainable communities, using our 'number 8 wire' tag, our smallish stable political system, the high levels of trust and sound web of relationships that already exist.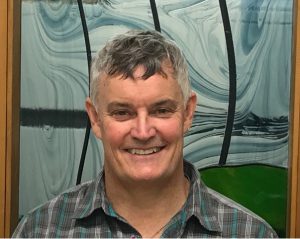 The growth of community-led development however presents significant challenges and risks for Central Government actors. While politicians and officials are intent on remaining at the centre of driving policy and practice they will remain stuck in the circular trap of investing with little impact while declaring "we don't know what works". They will continue to work more frantically while staying still. This pattern may explain why many central government officials couldn't pull themselves away to learn from local initiatives at Start Local. Central government needs to resist the temptation to merely adopt new language without shifting the core assumptions or changing the design process. It is little wonder it is hard to engage citizens in the policy (or political) processes when they are viewed as passive observers, rather than actors in their own right. In the new environment Government will need to evolve into being more of a 'host' and less of a 'hero that slays wicked problems'.
Equally community-led development has challenges and risks for local residents and businesses to no longer 'blame' others for any short-comings. To date politicians and officials are often convenient and obvious scapegoats.
"Failure needs to be owned by everyone with a stake in success, and mined to gain insights to adapt policies and approaches."
Everyone is in the same boat. No-one has a monopoly on solutions and everyone needs to learn new ways of working and behaving. This equalising effect helps provides the foundation for collaborative relationships at all levels of the system.
As Start Local highlighted, the fuel to ignite and sustain this growth is courageous and diverse leadership. In community-led development leadership is drawn from a wide range of people and places, going beyond the traditional representation.
"Like all movements it is sustained by people catching the vision and taking action."
Smart and open leadership will foster locally-led change to contribute significantly to the quality of life for all. Conversely if we choose to do nothing or undermine or pay lip service to the language, then the opportunity will be lost. This will only fuel frustrations and tensions and the traditional adversarial tussle for power will remain.
David is the CLD Influencing and Practice Lead for Inspiring Communities.