 ...that it's Time for New Community-Led Governance Models. Megan discusses the need to rethink governance approaches for CLD.
A blog from Inspiring Communities' Megan Courtney – August 2019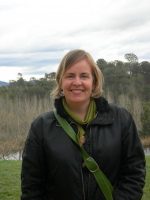 Last year I was invited to join a small group of courageous leaders to convene a community conversation that asked – "what went wrong and what did we learn, so that other communities might benefit from our experience." I use the word courageous deliberately because this is a brave thing to do.
In my decade of supporting CLD nationally, this was the first time I'd heard of or been part of a such an intentional learning process. Promoting and sharing what's working is easy. Trying to respectfully mine and harvest from multiple truths, perspectives and deep hurt isn't.
Not everyone invited came but those who did had the chance to share their observations on the great and the not so, as well as reflect on what Taita's experience might mean for CLD more broadly. One of the outcomes from the day was Great Start – Reflections and Learnings from a Final Kitchen Conversation. The longer paper is well worth a read. While it provides no simple reasons or answers, helping craft it really got me thinking.
One thing that stood out from reflecting on Great Start's Journey was how outdated our model of community governance really is – especially when it's applied narrowly to CLD. We typically see effective community governance as the small group of people mandated to meet monthly and give approval for what's happening in an organisation or community project. They're there to give legitimacy and keep things safe. Handing the Great Start initiative 'back' to the community (local residents) to manage and govern was seen as the right thing to do – but was it?
If CLD is all about maximising community participation, reaching out to voices not normally heard, recognising everyone as a potential leader, enabling local expression of Te Tiriti principles, valuing distributed leadership, encouraging new collaborations, changing power dynamics and bravely innovating in real time, why do we still see that a small group of elected (or appointed) local resident leaders as the right form of governance for CLD? I don't think it is. It's time to generate and trial some new approaches and we don't have to start from scratch. We can lean on learning and experience from:
Fundholders currently supporting locally-led initiatives in Aotearoa with a range of admin (eg. financial, employment) and light touch strategic support.
If you've been thinking about this I'd love to hear from you too!
Megan Courtney is a founding member of the core team and a co-director of Inspiring Communities.