 Are you after some support? Community Coaching is for both public sector and community people and gives you the space to reflect on and unpack your cld.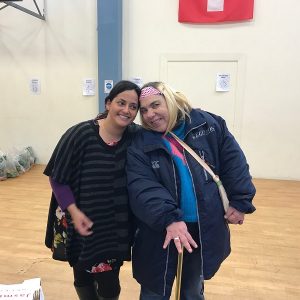 Are you after some support? Would you like four sessions with one of our Coaches?
Community Coaching with Inspiring Communities
Community-led development (CLD) is hard and often messy. There are no rulebooks or recipes to follow.
Community coaching gives you the space to reflect on and unpack your community-led practice. Understand what's working, what's not – figure our why, and what you might next do next.
You set the agenda for what you'd like to work on over 4, one hour sessions during the year.
We can match you with a community coach who will:
Help you apply CLD principles in your work
Link you to helpful tools and resources to enhance your practice
Offer ideas and tactics around the 'tricky' stuff
Enable you to reflect on changes, impacts and learning in real time – community-led development really is 'learning by doing'
Price – 4 coaching sessions = NGOs $590 plus GST, LG/CG/Business/Funders $890 plus GST
Community Coaching for NGO's is supported by the Community Leadership Fund
If you're interested in coaching email us and we can plan what is best for you.
Grants support may be available in different parts of the country.
Do you know others that may be interesting in having a coach? Download and share our information sheet.