 I Love Avondale – A story of community spirit
Avondale is one of the most culturally rich suburbs in Auckland. A diverse community with many different ethnicities, cultures, values and stories to share.
Despite that diversity and a steadily rising population, Avondale experiences some of the highest levels of social deprivation in the Auckland region. This can mean a disconnect within the community, a lack of identity and low interaction amongst its residents.

Dayne Smith has lived in Avondale most of his life and saw an opportunity to put his experience studying and working with the media to use, by celebrating and showing his neighbourhood in a positive light.
I Love Avondale was launched in 2014 – a Facebook and Instagram page used to encourage local pride and community building. Within a short amount of time, it established a strong and engaged virtual community, using the platform to celebrate Avondale, its stories and its people.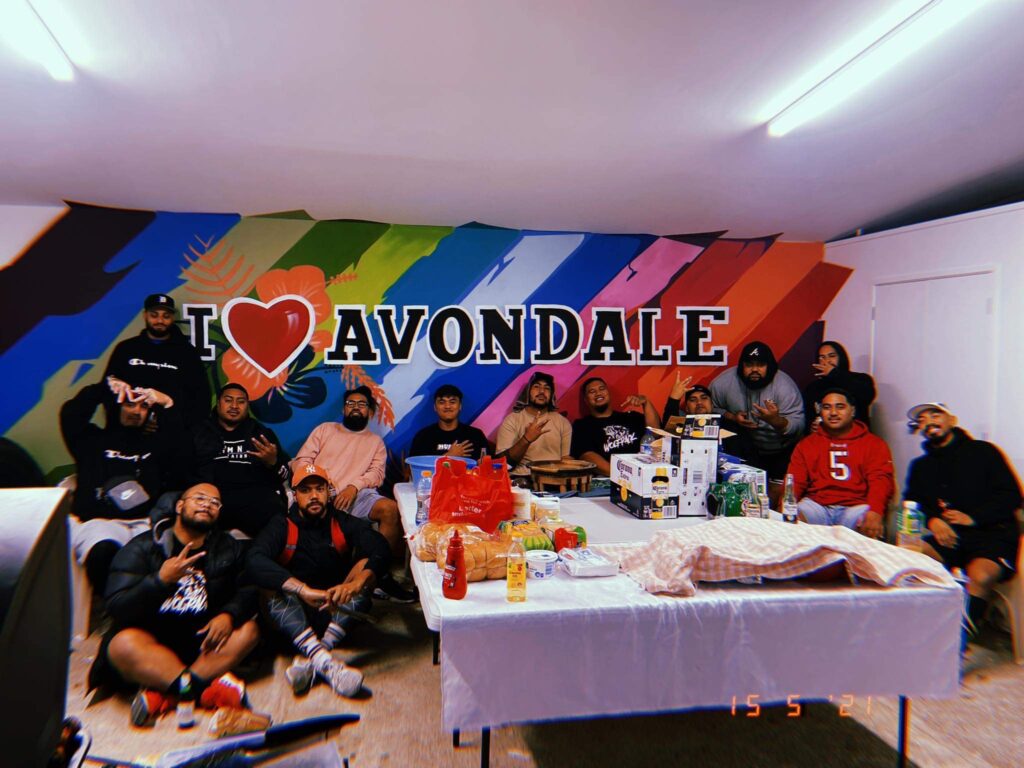 Their community outcomes are now delivered via four interwoven strands of mahi: Kai Avondale community food projects, Eastdale Hub for recreation and youth activities, Storytelling online and on the ground, and Whanaungatanga – connecting, collaborating and advocating with and for others.
Dayne describes it simply as a community development project, but to him and the people it serves, it's so much more than that. What had started out as a social media page, quickly grew into a wider grassroots community-led project and in 2017, Avondale Community Action brought Dayne onboard as one of two community activators, involved specifically with connections and communication on the ground. Today, I Love Avondale has around 10,000 followers online and over the years, hundreds of individuals, businesses and organisations have contributed to the mahi they do.
Through the I Love Avondale movement and now under the Kai Avondale banner, the community of Avondale have launched initiatives like 'Feed the Streets': a free community dinner where anyone is welcome; 'Free Guys', a social-style of supermarket where you "take what you need, pay what you can"; and a network of Breakfast Clubs across Avondale. These initiatives are as much about providing opportunities for people to socialise and share each other's company, as they are helping improve access to food for those doing it tough and reducing still edible food going to landfill.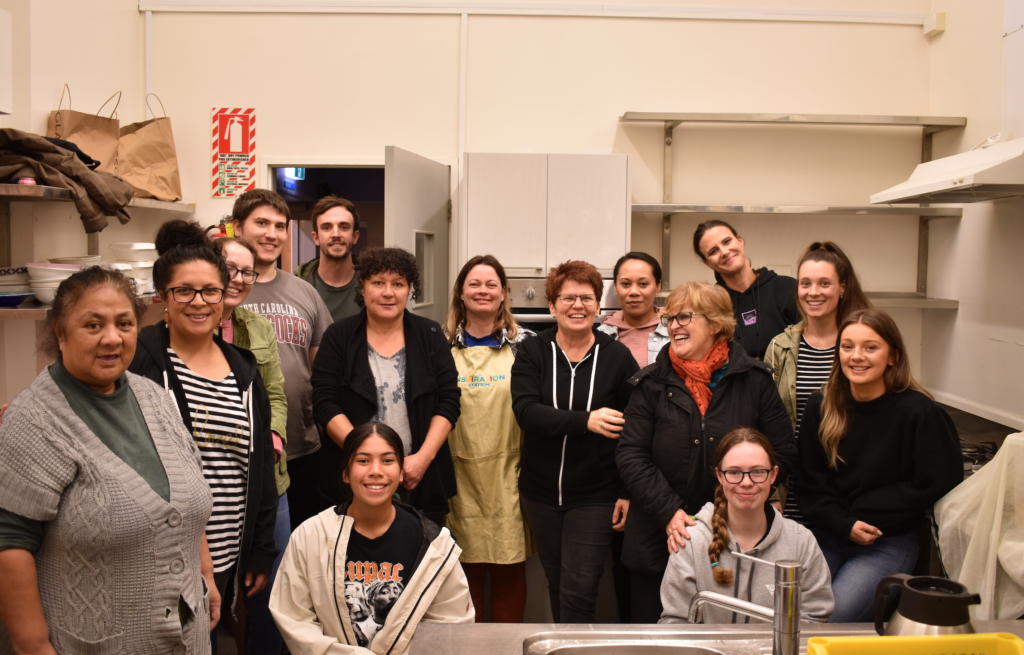 While this may seem like a lot, it barely scratches the surface of the mahi that goes on behind the scenes. Dayne and the team ensure that the connections that might not otherwise exist, are put in place.
Through a connection at Glenavon School, Dayne was able to connect Upside Youth Mentoring with a Ministry of Education-funded opportunity he developed alongside local Resource Teachers: Learning & Behaviour (RTLBs). As a result of Upside coming onboard, the Te Whau Hapori one-to-one mentoring programme was established and now exists in five Avondale area schools, helping 25 students in the first cohort reach their potential through mentorship.
"The Upside programme already existed, we just helped create a new opportunity working with a cluster of schools within a single community. When we identify opportunities, we try find someone who has the skills and knowledge to deliver it rather than reinvent the wheel."
These connections also extend to the local government. The team helped form a collaboration between Panuku, the Auckland Council's Development arm, and Crescendo, a music mentoring programme. When Crescendo needed a space to set up a new studio, Dayne approached Panuku, knowing they had empty buildings in Avondale and linked the two together. Now, thanks to this connection, a recording studio exists with a radio station, and even a podcast being produced from its new premises.
---

Inspired by the 'Humans of New York' project which began in 2010, Dayne started capturing the people of Avondale in the same way; by taking their photo and telling their story via #PeopleofAvondale.
This proved to be incredibly popular online and caught the attention of Panuku who managed a large chain link fence in the centre of town as part of the development. This fence had multiple A0 sized frames attached to it for advertising purposes but by working with I Love Avondale, they were turned into an outside gallery space, printing and framing images of the Avondale community. Now an ongoing project, Dayne coordinates the development of new content, curating new images every month. It's vital that either the creator or the content is from the community.
"My intention is to celebrate the culture, the characters, the place that we live in and showcase it in various ways. There has to be a strong local flavour to it."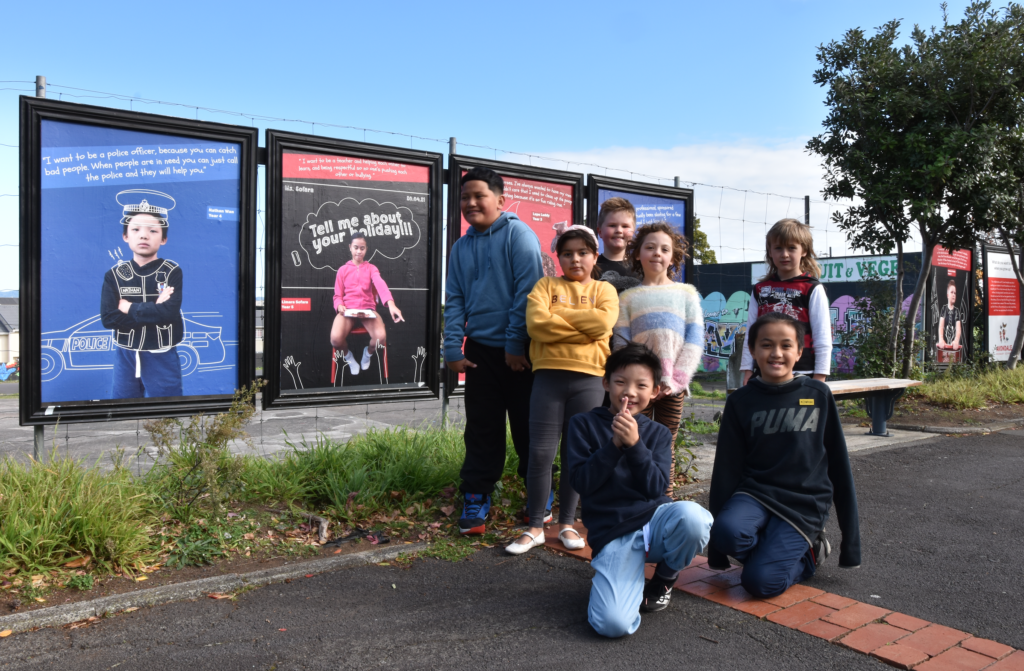 The current images exhibited show children illustrated in the careers they aspire to have – a project that brought an illustrator will local connections and a school together and one that the community is particularly proud of.
For Dayne, each day within his community is an opportunity to learn about what they need. He stresses the importance of coming into the community, not to tell them what they should be doing but instead, listening, observing and learning from those around him.
"We have our arms around our community and we are doing it together."
Based on their experiences over the last seven years, I Love Avondale offer up the following advice to those considering kicking off something similar in their community.
"Really think about what you want to achieve. Are you trying to do something with a community or to a community? If it's the former – and it should be – you need to connect with locals and do it on their terms. Constantly listen and observe, and use what you learn to shape your responses. Let the feedback and energy from the community inform your decisions."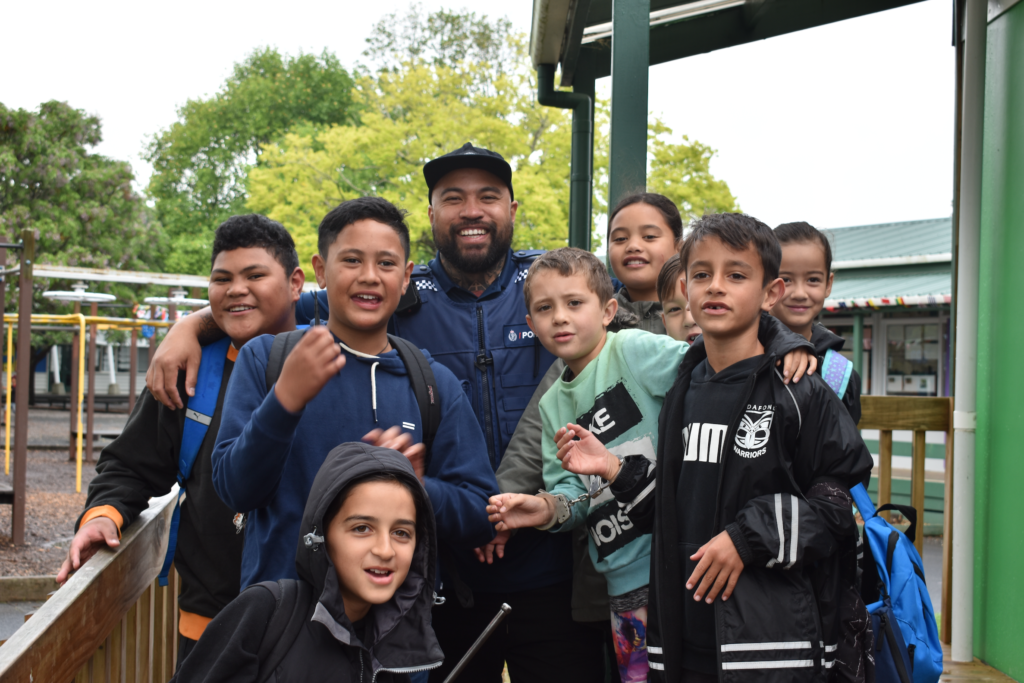 While I Love Avondale still maintains storytelling as an integral part of its existence, it has undoubtedly gone above and beyond its initial vision from 2014 – Collaboration, advocacy, connection and engagement continue to drive the community to ensure that I Love Avondale is not just a name of social media pages, but the collective feeling of the community.