 The Community Kindness Movement.
Now more than ever, the notion of community kindness is relevant to how we support each other and our wider community. Sharing of surplus food is one key way neighbours can support each other. While there are now over 100 pātaka kai open street pantries operating across Aotearoa, they have been advised to close while we are on Alert Level 4 for COVID-19. When Aotearoa is officially released from lockdown, we look forward to seeing these and other neighbourhood-sharing initiatives continue to grow and expand in our communities. Kia Kaha.
It's not uncommon for us to feel overwhelmed by the amount of content that's put in front of us on a daily basis, whether it be on the TV, social media, or other digital platforms. But for a suburb of West Auckland, social media has been the voice for what Heather Tanguay describes as "The Community Kindness movement" of Glen Eden.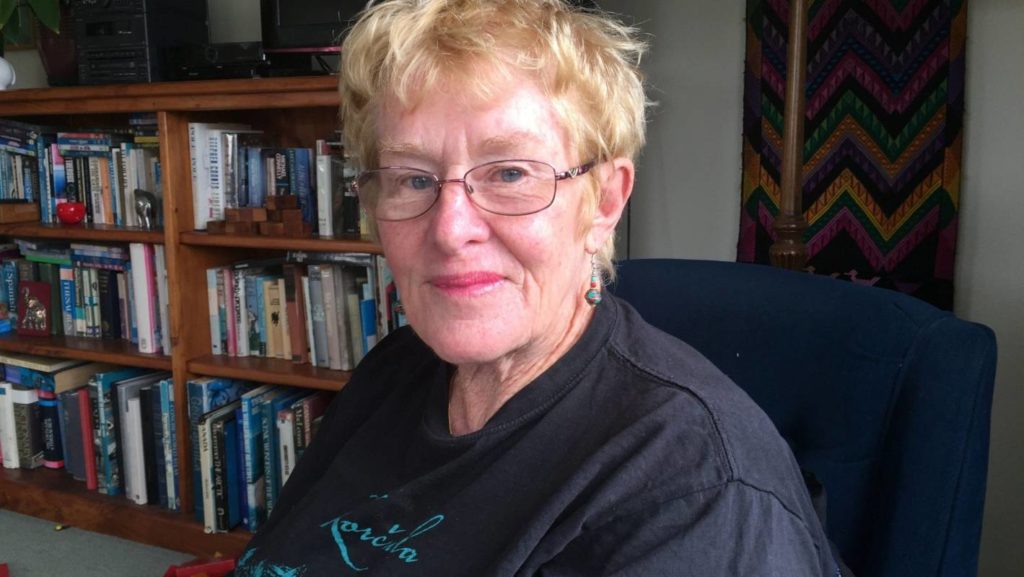 What Heather is referring to is a Facebook Group – Glen Eden Pātaka Free Pantry Group – which was set up in late 2018 as a community-led initiative championed by the Glen Eden Residents Association (GERA).
SHARED LOCAL VISION
"We knew there was a great need for Pātaka in our community. We didn't know exactly how we were going to make it happen, and that's why we put it to the community on Facebook."
The response was incredible. Among offers of free building, donated materials, and locations to host the Pātaka, it was clear that the community of Glen Eden – with a population of over 7,000 people – was willing to bring this project to life.
BUILD FROM LOCAL STRENGTHS
Another GERA member was instrumental in building the initiative's online presence. From there, she and Heather received many offers of support and from there a sub-committee with another five members was established, based on their relevant skills.
First, some research was carried out. The Pātaka Kai initiative originated in South Auckland and has since grown into a national movement. Heather credits the Pātaka Kai website with having all the information they needed to get started.
"It was wonderful to be able to look at their resources. How did they did it, what things we had to have in place, what things we needed to consider… council regulations and things… just about everything we needed to get this project up and running."
With a small amount of funding they were able to buy the materials for five Pātaka which were set up in all corners of Glen Eden; attached to fences of people's homes who'd offered their property as a Pātaka host.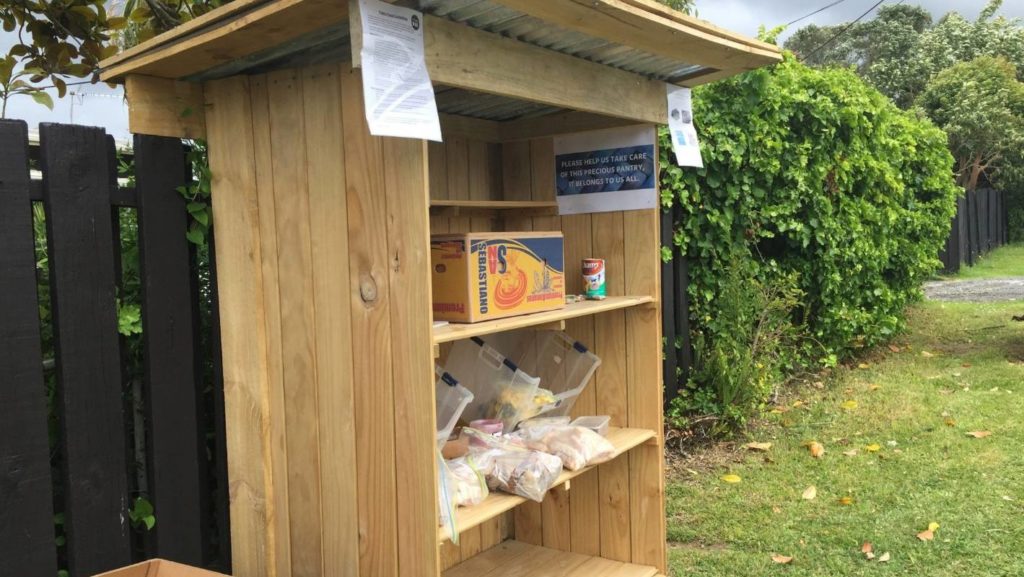 LEARN BY DOING
"Right at the beginning we didn't have doors for the pantries, so the birds were getting in and eating the bread, making a mess… but we didn't have the money to do anything about it. Then out of nowhere a local flight attendant made five pantry doors. She is away with work for weeks at a time, but this is still her community. Isn't that lovely? I apologised to her and said we couldn't afford to reimburse her, but she didn't expect anything. It was quite overwhelming."
Heather says she and the team also had to learn to let the community go about their giving, taking and trading from the Pātaka in their own way.
"Generally speaking everyone is mindful of others – not taking too much, not leaving it empty – and if there is bad behaviour people usually communicate about it in the Facebook group."
The bad behaviour, Heather says, is usually people clearing the Pātaka out; taking everything.
"It happened to us at the beginning, but there's no judgement. You just never know a person's situation. We heard of one woman who was accused of clearing a Pataka… but we also knew from the school principal that she was a P addict trying to shake her addiction, and she had kids at home."
With rising housing prices and stagnant wage rates, any family could be at risk – no matter their socio-economic standing.
"An example to consider is a young man who had to give up his job to look after a sick wife and child, paying huge rent. He was desperate, and his wife could not receive a benefit as she was not a New Zealander. The Pātaka helped him provide some food prior to Christmas."
It's not just local neighbours donating food to the Pātaka. In the relatively short time they've been up and running, the sub-committee have worked to get assistance from local business owners including bakeries and supermarkets who would otherwise be throwing unwanted produce into landfill.
"We have been able to demonstrate through the Pātaka, that what has been perceived as food waste can be avoided and can be positively redirected to people in need."
Their community spirit doesn't stop there.
"We would love to see a gardening project in Glen Eden. Veggies and fruit are out of the question for families on a tight budget."
With willing volunteers and available garden space nearby they are hopeful that 2020 is the year they can bring this part of the project to fruition.
"It hasn't all been plain sailing, but this is our home. A place in need. And besides, I don't do hobbies. I do community."