The Community Kindness Movement.
It's not uncommon for us to feel overwhelmed by the amount of content that's put in front of us on a daily basis, whether it be on the TV, social media, or other digital platforms. But for a suburb of West Auckland, social media has been the voice for what Heather Tanguay describes as "The Community Kindness movement" of Glen Eden.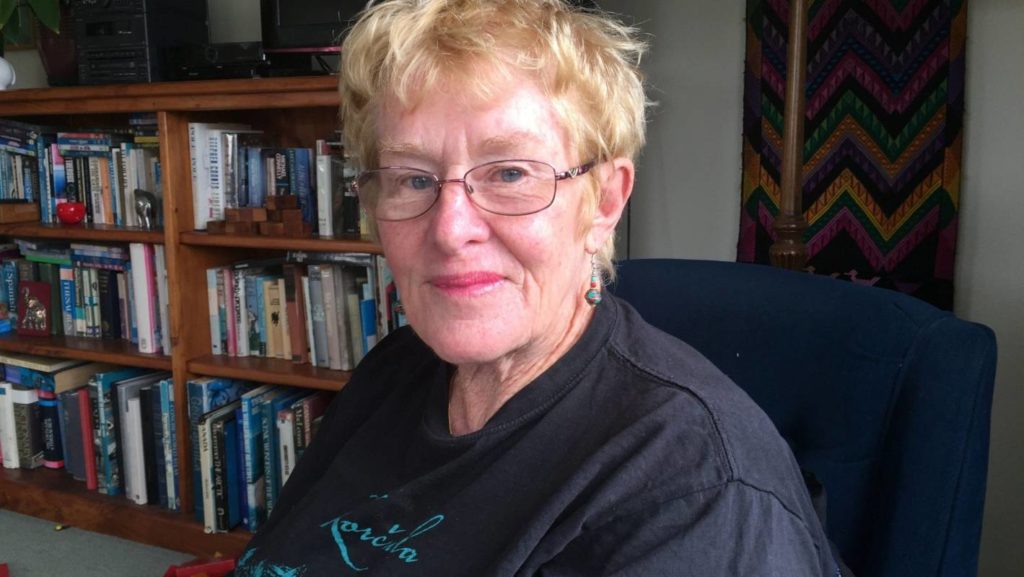 What Heather is referring to is a Facebook Group – Glen Eden Pātaka Free Pantry Group – which was set up in late 2018 as a community-led initiative championed by the Glen Eden Residents Association (GERA).
SHARED LOCAL VISION
"We knew there was a great need for Pātaka in our community. We didn't know exactly how we were going to make it happen, and that's why we put it to the community on Facebook."
The response was incredible. Among offers of free building, donated materials, and locations to host the Pātaka, it was clear that the community of Glen Eden – with a population of over 7,000 people – was willing to bring this project to life.
BUILD FROM LOCAL STRENGTHS
Another GERA member was instrumental in building the initiative's online presence. From there, she and Heather received many offers of support and from there a sub-committee with another five members was established, based on their relevant skills.
First, some research was carried out. The Pātaka Kai initiative originated in South Auckland and has since grown into a national movement. Heather credits the Pātaka Kai website with having all the information they needed to get started.
"It was wonderful to be able to look at their resources. How did they did it, what things we had to have in place, what things we needed to consider… council regulations and things… just about everything we needed to get this project up and running."
With a small amount of funding they were able to buy the materials for five Pātaka which were set up in all corners of Glen Eden; attached to fences of people's homes who'd offered their property as a Pātaka host.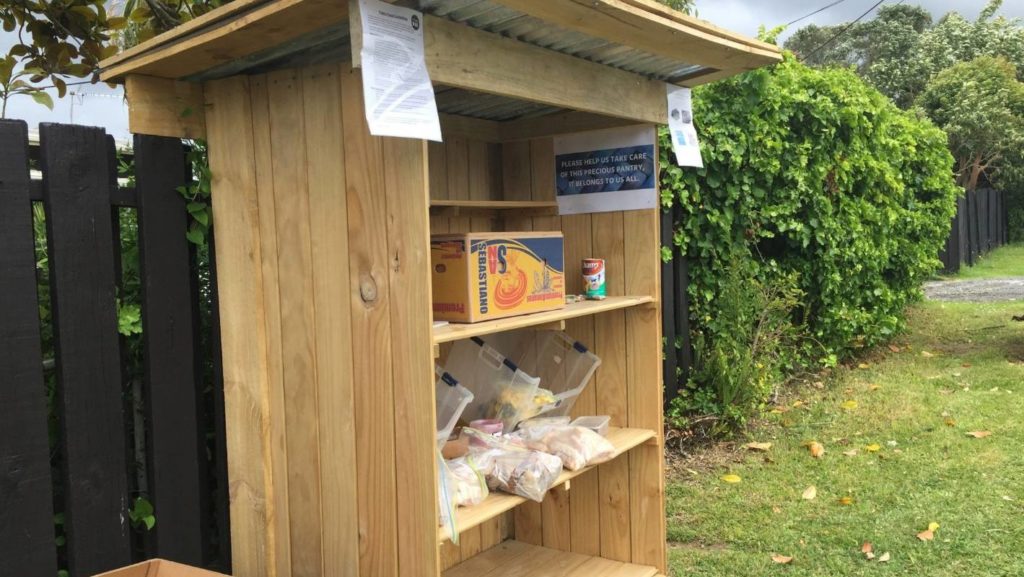 LEARN BY DOING
"Right at the beginning we didn't have doors for the pantries, so the birds were getting in and eating the bread, making a mess… but we didn't have the money to do anything about it. Then out of nowhere a local flight attendant made five pantry doors. She is away with work for weeks at a time, but this is still her community. Isn't that lovely? I apologised to her and said we couldn't afford to reimburse her, but she didn't expect anything. It was quite overwhelming."
Heather says she and the team also had to learn to let the community go about their giving, taking and trading from the Pātaka in their own way.
"Generally speaking everyone is mindful of others – not taking too much, not leaving it empty – and if there is bad behaviour people usually communicate about it in the Facebook group."
The bad behaviour, Heather says, is usually people clearing the Pātaka out; taking everything.
"It happened to us at the beginning, but there's no judgement. You just never know a person's situation. We heard of one woman who was accused of clearing a Pataka… but we also knew from the school principal that she was a P addict trying to shake her addiction, and she had kids at home."
With rising housing prices and stagnant wage rates, any family could be at risk – no matter their socio-economic standing.
"An example to consider is a young man who had to give up his job to look after a sick wife and child, paying huge rent. He was desperate, and his wife could not receive a benefit as she was not a New Zealander. The Pātaka helped him provide some food prior to Christmas."
It's not just local neighbours donating food to the Pātaka. In the relatively short time they've been up and running, the sub-committee have worked to get assistance from local business owners including bakeries and supermarkets who would otherwise be throwing unwanted produce into landfill.
"We have been able to demonstrate through the Pātaka, that what has been perceived as food waste can be avoided and can be positively redirected to people in need."
Their community spirit doesn't stop there.
"We would love to see a gardening project in Glen Eden. Veggies and fruit are out of the question for families on a tight budget."
With willing volunteers and available garden space nearby they are hopeful that 2020 is the year they can bring this part of the project to fruition.
"It hasn't all been plain sailing, but this is our home. A place in need. And besides, I don't do hobbies. I do community."
Co-design of Poutokomanawa – A place for whānau in the heart of Manurewa
For the renovation of Manurewa Plunket Family Centre in 2017, Plunket took this opportunity to actively work with Auckland Council's 'The Southern Initiative' (TSI), and partner with local whānau to achieve the aspirations of the community, to make progress towards more positive outcomes for tamariki and their whānau.
TSI brought to this project their vast knowledge and experience in developing innovative experiences within South Auckland, with whānau at the centre of co-designing and testing solutions. Plunket brought staff and volunteer insights, community and parent connections, and Plunket data and research. This was a chance for Plunket to use a whānau-centred approach, with whānau voice, strengths, needs and lived experiences being the primary driver.
In engaging with whānau, Plunket and TSI found whānau want a safe and welcoming space they could visit during the day while away from home, as an effective way to connect with other whānau. These drop-in centres are places for parents whose home environments may be inadequate, unhealthy or unsafe – these are the whānau needs Plunket were committed to addressing.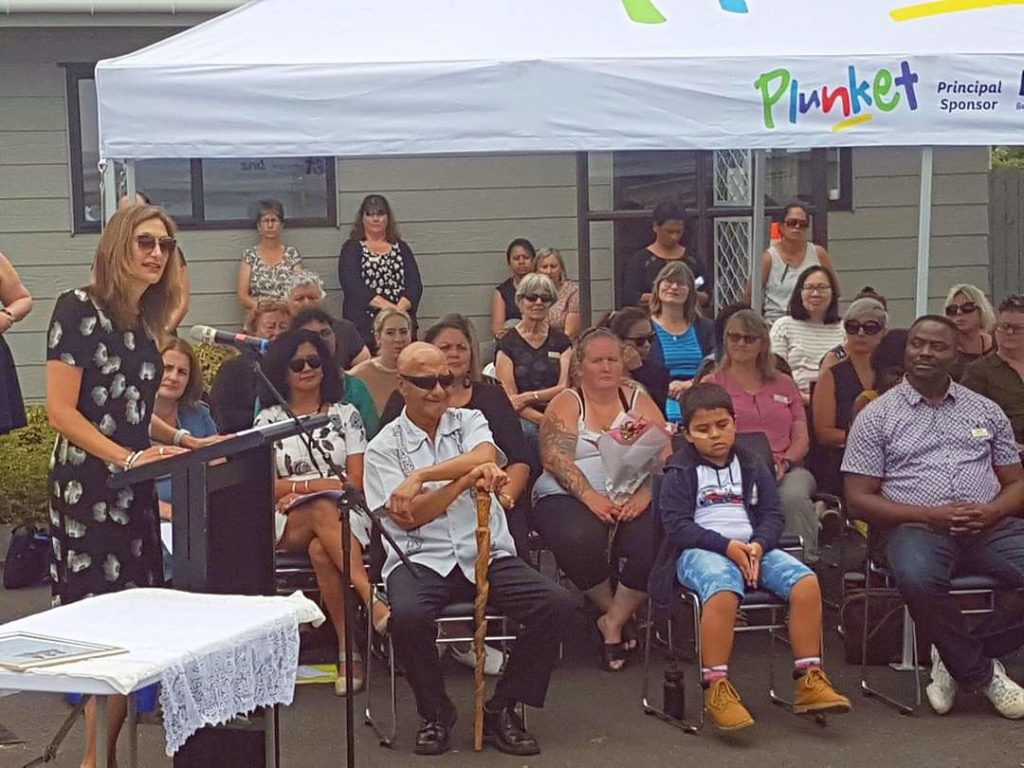 What's different?
The co-design of Poutokomanawa incorporated a whānau centred co-design approach that is based on Māori methodology and principles. The core principles of this approach are:
Manaakitanga – hosts whānau in a way that empowers them, and removes barriers for participation
Whānaungatanga – builds meaningful relationships in culturally appropriate ways and engages in ways that form trust
Tino Rangatiratanga – gives whānau autonomy over how and in what way they will participate
Mana – Ensures a balance of power and acknowledges that whānau are experts in their own lives
Ako – Learnings are mutually reinforced
The process had four stages:
Frame – clarifying the challenge and key focus areas
Explore – developing new perspectives and insight by connecting with whānau
Imagine – generating new ideas with parents and stakeholders
Test – testing new ideas and prototypes in a low cost, low risk way
The key to this shift was identifying the challenge or the need and thinking creatively about the range of possible responses.
We engaged with local whānau not only in Manurewa Plunket but also in local venues such as the supermarket and library, with a clear aim of linking with whānau who Plunket are not connected with. The whānau priorities identified for creating spaces that enable parents to nurture and create better outcomes for their children were about having:
A closer connection between whānau and staff
A safe place for tamariki where parents can have a break
Facilities for baby changing and washing, and accessible kitchen facilities.
Outcomes
In March 2019 whānau were invited to offer feedback. They described the centre as bright, peaceful and positive, and as a place of healing and learning, with better visibility and accessibility. Further improvements were suggested by whānau and these have been built into ongoing quality improvement.
Feedback from Plunket staff identified that more whānau are attending group sessions and clinics, so consequently, more clinics are now available at the centre. This has also built staff capability: they are more open to new ideas and support creative and innovative approaches. The co-design process has gained attention from other Plunket teams who are looking to renovate their space
The outcomes that emerged from the co-designing of Poutokomanawa included:
Whānau are empowered to co-design and decide what should be offered in the space.In utilising a whānau-centred approach the whānau needs are met.
Whānau are more connected to support networks in the wider community of Manurewa.
Plunket staff, and staff work alongside whānau in Manurewa have gained a better understanding of the importance of whānau lived experience and strengths
Plunket's Manurewa Family Centre is a warm and welcoming space that meets the needs of whānau.
Key Learnings
In this project, Plunket staff worked in new ways by prototyping on site and supporting the integration of whānau voices into the design of the renovation.What is also evident is that whānau are keen to contribute to the design and use of such spaces, and whānau are critical to making the space work to meet their needs and can help with strategic and operational challenges. Staff also require capability-building around whānau-centred design and practice.
What now?
The new focus for the Manurewa Plunket team are:
To sustain the positive changes and develop deeper relationships with whānau in order to assist whānau to meet their immediate needs, reduce stress, and build confidence and capability.
For staff to focus on whakawhanaungatanga on site, including regular team connections and to continue having conversations with whānau, the Manurewa team, with Plunket more widely and with external stakeholders
To keep connecting whānau with each other and with community supports, encouraging Manurewa whānau 'champions' to feel ownership in the space, to welcome and support other whānau.
This initiative has provided an example for Plunket staff to co-design with whānau as partners, to achieve their aspirations.
We have learned what is required to move from spaces that services are delivered into, to spaces that hold and nurture whānau.
We are about to apply a co-design approach with whānauto the redesign of Powhiri Avenue in Whangarei and Kingston St in Auckland.
Building Wellbeing The Manawa Way
Community-led development approaches take many different shapes and forms.
When we think of group fitness classes, some words that come to mind might be: cardio, strength, schedule and training. But when we spoke to Carnation Hetaraka of Manawa Community Wellness – a project that started out as community group fitness classes – the words we heard included connection, heart, sustainability, inclusion, culture. Needless to say, we were intrigued to find out more.
"Usually inside a gym setting you're in for an hour, then you're out the door. But we wanted to retain a connection."
Manawa – meaning heart – was an important word included in the name given to the project by a group of mothers who had a shared vision.
"Originally it did start off as Manawa Community Fitness. But we realised that people were there for more than a programme. They were staying at the end. Talking… sharing. Manawa is community. Manawa is people."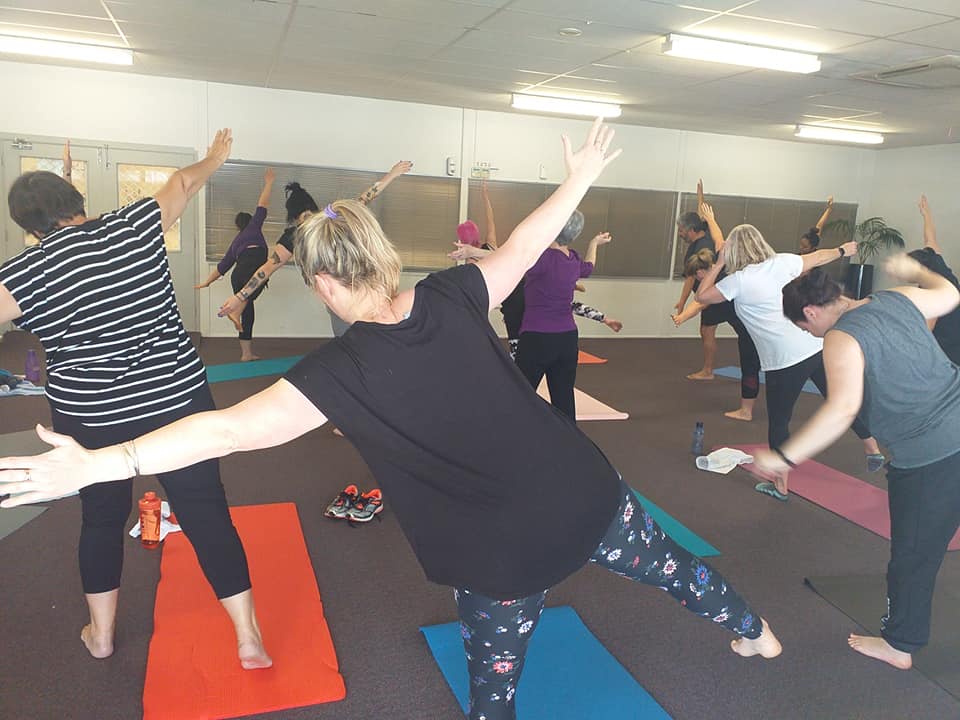 SHARED LOCAL VISION
Hetaraka and her five colleagues realised that people were taking much more than just exercise from the classes, and willingly embraced the idea of growing the movement as a community rather than a series of weekly classes.
"For us it's about connection. To each other and to our culture. Most of the people who come along identify as Māori and they have kids… so we manage that by keeping them entertained. It makes it easier for people to come along if they can bring their kids."
Evolving naturally at first into group hang outs following classes, it was the memories of childhood games, activities and a connection to their shared Māori culture which saw the Manawa leadership grow their vision.
"We wanted to find other ways of embracing our culture. It's grown from everyone staying for morning after class to incorporating Māori rhythm and music into our fitness and wellbeing classes."
Along with the inclusion of Te Reo Māori, an acknowledgement of everyone's individual iwi and whakapapa, and a commitment to respond to the needs of their wider community, Manawa Community Wellbeing is an initiative that delivers exactly what they set out to.
BUILD FROM STRENGTHS
Heteraka wasn't always a keen gym-goer. But after living through some hardships in her life she found reprieve in going to the gym.
"A friend of mine actually dragged me along. It wasn't ever my thing. But after a while I got into a routine, and I ended up training as a rookie instructor."
Together with some fellow mums who had similar goals to enrich their whanau, Manawa Community Wellbeing took shape in early 2018, and the group worked to their strengths to develop programmes that each of them felt passionate about delivering. They now have, on average, 30 people attending each class regularly.
"Gyms don't want just anyone, they want people who are heavily into fitness. But that's not us. Our mantra is 'purposeful movement for everybody'".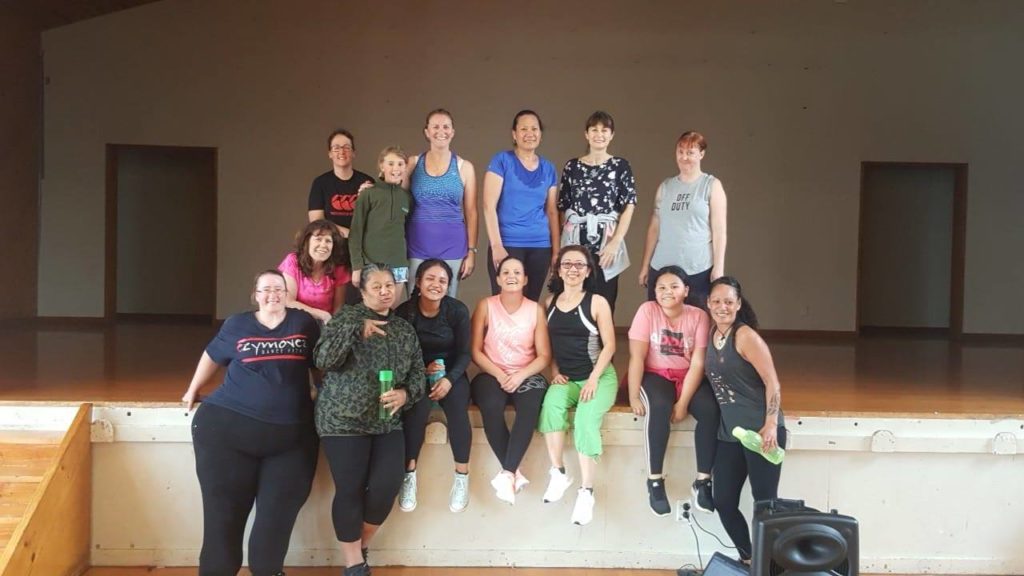 WORK WITH DIVERSE PEOPLE AND SECTORS
As all community-led development projects tend to experience, this initiative too had its challenges. The team were tasked with finding an appropriate space that was fit for purpose, suited the budget, made it easy enough for people to get to, and meant they have room to adapt their programmes to suit requirements.
"We definitely had fears about how we were going to find a space and make this happen. We had to research venues, review conversations, look at council bookings, find a space that felt right… all of those things. Between us we're all really creative. We're innovative and intuitive, and we had nothing to lose. We just wanted to get out there and make it happen."
The first place the group hired to run their programmes presented a few challenges straight away.
"We had to book so far in advance, but we were so new. We ended up spending more time checking in with people and figuring out parking headaches. It was preventing people from bringing their children… but we promote connection. We wanted to make that possible."
Now offering four classes, and operating across three locations in West Auckland, Manawa Community Wellbeing caters mainly to parents and caregivers – and sometimes whole whānau, since parents are welcome – who are able to bring their tamariki to classes.
The response has been overwhelmingly positive, with regular attendees saying the classes have made them feel connected to their physical and emotional wellbeing, successful, mentally refreshed, and healthy. That in itself, Coronation says, is enough inspiration to keep doing what they're doing.
GROW COLLABORATIVE LEADERSHIP
Between the six core Manawa team members they have found that they naturally work well with each other's strengths.
"You can't have six people working on one thing, and we all get that. I usually do the innovation and creation, and we all share the load in a way. When we're out networking and sharing there's the same story and there's clarity."
The team uses free digital mediums to stay connected between classes, because often when they do see each other it's not a good time to talk work things.
"We stay in touch and we see each other three times a week with classes. But when we need to chat we all make time and come together. Usually that's a scheduled thing but we are all flexible because life just is like that sometimes, and supporting each other so that we can support our community is the most important thing."
Heretaka explains that the wonderful thing about having a shared vision is that when they do come together, it's still about connection first and foremost, which provides further opportunities for socialising and getting those all-important photos to share across social media.
"Ultimately this entire project is about having healthy whanau. We want them to live longer, happier lives. We all have different backgrounds, we all work full time, but that doesn't stop us."
The learnings of the evolution of this project have been many, but no challenge has been too great for Heretaka and her team.
"The first thing we did was to believe in what we were doing, even if the world thought we were crazy. It's about keeping people at the centre, and keeping the love. If you're on the right path, the rest will follow."
To connect with Manawa Community Wellbeing, visit their Facebook page here: https://www.facebook.com/manawacommunityfitness/
Connecting communities one repair at a time
Nowadays the need for a circular economy is a statement that's hot on everyone's lips. A perfect example of an initiative that meets this need is the Repair Café movement. Repair Cafés seem to be popping up everywhere! In fact, there are over 1,500 Repair Cafés worldwide. The first one was in The Netherlands in 2009 and now they are happening in Aotearoa too: in Christchurch, Kapiti Coast, Te Puke, Auckland…
So what is a Repair Café? It's a pop-up event where people can bring items to be repaired instead of throwing them away. The event is run by volunteers who have repair skills to teach or to share. Depending on the expertise of the volunteers, repairs can be made to machinery, bikes, clothing, toys, furniture, electrical appliances and more. The purpose of these events is two-fold: to try to change our "throwaway culture" and to bring people in the community together. An added bonus is that it saves people money: if their item can be repaired they don't need to replace it or pay for more expensive repairs elsewhere. If the item can't be repaired, then the event organisers dispose of the item. It's a win-win!
Work with diverse people and sectors
Steve McLuckie is the coordinator for Shore to Thrive, a strengths-based, community-led partnership project between Auckland North Community and Development (ANCAD) and the Takapuna Methodist Church. Steve explains that Shore to Thrive "is all about bringing people together, fermenting locally led change and positive outcomes in partnership with local people. It is about supporting community connections and strengthening relationships to enhance the wellbeing of families and children in North Shore Communities".
Shore to Thrive partnered with Global Action Plan Oceania and the Devonport Community Recycling Centre team to organise their first Repair Café event in 2016 in Bayswater. Steve says that they thought this local opportunity would fit their strengths-based and community-led kaupapa. They had heard about similar events being held overseas and the first one in Aotearoa had taken place in Pt Chevalier (Auckland) earlier that year. Steve explains that they decided to run a Repair Café because they bring people together to share skills, save money and reduce the amount of waste going to landfill. And, of course, there's always food! "It's a beautiful idea that ticks a whole lot of different boxes".
This first event provided the catalyst for a successful, collaborative application to Auckland Council's Waste Minimisation and Innovation Fund that has allowed the partnership to grow the Repair Café movement across Auckland. In 18 months, they supported 18 events and saved people around $60,000 on replacement costs!
Build from strengths
The key to the success of a Repair Café event is finding skilled and passionate volunteers. The volunteers not only need to have repair skills, but they need to buy-in to the idea and be able to engage with the community. The team managed to recruit local volunteer experts in a variety of areas: electrical appliance repair, clothes repair, woodwork, bike repair and more. All of them were engaged and excited to be participating. Often these events can see people come out of the woodwork and use skills that had been lying dormant. Volunteers can not only help the community by using their skills, they can also teach these skills to others.
Learn by doing
Glenys Chapman, who started volunteering at some of the events by doing mending, says she participates because she enjoys "being able to recycle things, talk to people, the community feel, the shared food: the whole idea gels with me". Mostly she repairs, rather than teaching repair, but "sometimes people learn how to sew on a button, for example. I try to talk about what I'm doing so that the person might learn the skill themselves, but not everyone has a sewing machine".
Tasha Wehrle, who attended an event and then decided to volunteer at Repair Cafés, says "for the people who attend the benefits are huge, as it saves people time, money and having to drive out of the area to get something fixed. It brings people together, they connect and it strengthens knowledge, friendship and community spirit. The same benefits apply for volunteers but with the added bonus of feeling useful and using their skills".
What's next?
Soon after we did this interview, the Repair Auckland partnership won an Auckland Community Zero Waste Award in the following category POWER OF THE PEOPLE – For a group, community organisation (not for profit) or school that has demonstrated commitment, effort and leadership. There are already nine Repair Café events scheduled for 2019, with the prospect of many more. These include the first of the year at Browns Bay on the 17th of February.
If you'd like to learn more about how to run an event in your area, check out the Repair Café Auckland website, where you can find an event "how to" guide. They can also support you to plan and host a local Repair Café at your community facility or attend one at another site. And if you're in the Auckland area, you can hire a trailer full of tools for your event!
Here's a look at the 2017 Bayswater event in an excerpt from the film Living the Change.
And here's another Repair Café event at the Gribblehurst Hub in Auckland.
Grey Lynn 2030's transformation over the last decade
Like Inspiring Communities, Grey Lynn 2030 is celebrating its 10 year anniversary this year (2018)! We spoke to Brigitte Sistig and Colinda Rowe about how the organisation started, what it focuses on and where it's headed.
Grow from shared local visions
Grey Lynn 2030 started out as a couple of locals talking about what they could do to support a healthy local environment and community. At a public meeting in 2008, the Grey Lynn community created a vision of how their neighbourhood could look if it was more self-sustaining, relied less on fossil fuels and imported goods, and created less pollution.
The community wanted a local market, greater biodiversity, safer streets, community gardens, local waterway restoration and to know their neighbours. So they drew up a plan and Grey Lynn 2030 was born!
Grey Lynn 2030 (GL2030) is part of the Transition Towns movement, which is about communities coming together to address big challenges by starting local. The movement has a major environmental focus, and this is evident in everything GL2030 does.
Brigitte Sistig, the Chair, explains that being a Transition Town means that "any initiatives and solutions come from the community". To achieve the community's vision, they set up several focus groups around waste, energy, urban environment and more. Out of these groups have come many interesting and popular initiatives. In 2009, the first major project was an E-waste Action day. Over 12 tonnes of computer equipment was collected and diverted from landfill.
Also in 2009, a Farmer's Market was established and has steadily grown in popularity over the last decade. The market has a strong commitment to becoming zero waste. Workshops are frequently offered during market hours, which provide an opportunity for GL2030 to share ways of getting involved at a local level. GL2030 also launched a website and a monthly newsletter to further spread the word.
Other projects in which local people have become involved include community gardens, fruit tree planting, traffic calming, berm bombs, the community choir, Repair Cafés, car boot markets and starting up a Business Association in 2010.
Brigitte finds it rewarding to see things changing in the community. "To see the community coming together at the Farmer's Market every Sunday morning is inspiring. People can learn where their food comes from and connect with friends. It's a real community place".
Colinda Rowe, who moved into the area in 2009, became involved with GL2030 as she wanted to "get connected" to the neighbourhood. She became a Trustee in 2012, was Chair for four years and is now the Treasurer. "I've met some wonderful like-minded people who are now good friends and I love being able to go to local places such as the Farmers Market to catch up with them – it makes me feel like I live in a village within a city".
Work with diverse people and sectors

GL2030 is a great example of using collaboration to help achieve your vision. "Often, with grassroots initiatives, when people have a good idea they are ready for action, but sometimes there can be a time delay, due to the processes Council needs to go through" says Brigitte. "In this situation, it's important to keep the vision, the interest and the group's energy going."
In 2015, GL2030 worked with the Earth Action Trust to secure funding from Auckland Council's Waste Minimisation and Innovation Fund to set up a one-year trial Resource Recovery Centre, which opened in 2017. During that year, the RePurpose Community Recycling Centre diverted 10.8 tonnes of waste from landfill.
GL2030 holds Green Screens film nights which involve inviting a local speaker along, watching an environmentally-themed movie and discussing it afterwards. Brigitte has found that these sessions are "a real catalyst for action".
The Grey Lynn Business Association has brought together diverse enterprises from all over the neighbourhood, including ethical businesses and people who work from home. "Sustainability has been emphasised from the very beginning in the Grey Lynn Business Association" adds Brigitte.
Earlier this year, GL2030 held its first Trash to Trade competition showcase, in collaboration with Waitematā Local Board and the Grey Lynn and Kingsland Business Associations. Brigitte explains "Local businesses offered up their business waste, in keeping with sustainable business commitment, supporting emerging up-cycling artisans to create new works. The event attracted fantastic upcycled entries and stimulating conversation between artistic makers and experienced business managers. Listening to the stories of the makers was a highlight of the event." This project has strong support and will continue next year.
Learn by doing

"It's a continuous learning process" says Colinda. Grey Lynn 2030 "has enabled people in our community to action their ideas by providing a place of incubation and support for initiatives as well as a legal structure to allow for funding to be requested for these projects" she explains.
So what does the future hold?
GL2030 has plans to revive and reconnect some of the groups that have gone in different directions. Specifically, they want to focus on finding local solutions to the energy crisis and are aiming to continue with local food production with their Food Forest project. There are also plans for a more permanent Resource Recovery Centre in Western Springs and more local upcycling initiatives.
There aren't as many Transition Towns now, but Brigitte thinks there could be a revival on the horizon. "People are noticing that climate change is real. I have a sense that there's a new movement and more people will want to become involved. People are realising that it actually takes personal change as well".
Colinda says this is just what they need. People power! She talks about how vitally important it is to have a good volunteer base. She strongly recommends that other communities start Transition Towns in their area because "meeting new people and growing new friendships whilst doing something positive for your neighbourhood and our planet is extremely rewarding".
______
Grey Lynn 2030 has published a book about their journey over the last decade. You can order a copy here.
To find out more about Grey Lynn 2030, go to their website.
Learn more about their Trash to Trade project by watching the following awesome video.
The Trash to Trade Competition



For more about Transition Towns, see http://www.transitiontowns.org.nz/.
Building sustainable change in Auckland
When community development worker Tara Moala walks away from a project, she has to be confident it will be owned by the community and will remain in the community.
These outcomes are embedded in the way she and her colleagues at Rākau Tautoko support the development and growth of community.
Rākau Tautoko is a small, Auckland-based consulting social enterprise undertaking community-related projects, community research and development advice, facilitation and leadership. It creates supportive opportunities for community practitioners to develop their knowledge and skills, apply their philosophy and exercise appropriate accountabilities.
Grow from shared local visions
Tara's latest involvement is with the Hub Zero project in Panmure. Funding for this project came from came from the Maungakiekie-Tāmaki Local Board and was originally allocated towards investigating the development of a single social enterprise, but a strong community voice had other ideas.
The result was Hub Zero, which is a centre where many waste-based social enterprises are supported to grow. It helps small businesses to prevent waste from ending up in landfill and to create new, upcycled products for sale.
At Hub Zero you will find:
permanent and hot desk spaces for small social enterprises to base themselves
a shop full of upcycled products made by local entrepreneurs
a space for connection and networking
office space for Hub Zero partners and friends
a workshop room that can be hired out for community meetings and waste reduction workshops.
"There were a lot of ideas around creating a platform to do things better, so we shifted our mind-set to allow everyone to flourish" Tara says.
"That end game is what it's all about," she explains. "A key question to ask is 'How will things keep going once we step back?'. If the answer is from outside funding and expertise, then it is not sustainable. It's not going to work".
Build from strengths
Using the founding principles from the Tamaki Inclusive Engagement Strategy (TIES), Tara believes the success of community-led development (CLD) lies in the way funders, groups, social services and anyone working with a community listens to what the community is asking for and involves community from the start.
Tara's top three ways of working are:
involve community in all the decisions
ensure every single project can stand alone financially and be sustainable
make sure the community wants to do it
Tara explains that they use the TIES foundation principles and guidelines in every project, to ensure that the community is valued. "We never hold the project; the community does. We might support it for a bit of time, but it is always returned to the community. When we walk away it remains in the community and is owned by the community."
Tara acknowledges this is easier said than done. Often funding drives community ambition and outcomes, and there is no clear guideline on how to achieve sustainable and ongoing financial support. Communities are complex and unique so what works for one might not work for another.
"There are proven experiences for what works in Tamaki and these go back to CLD," Tara says. "How to create community ownership is a skill and one all social services need to work on."
Community at the heart for Point Chevalier
Project Background
In 2017 the Albert Eden Local Board allocated funding for "the coordination and activation of a placemaking initiative in Pt. Chevalier focused on the town centre". The aim was to revitalise the Point Chevalier town centre into a vibrant and inclusive space.
Some challenges like poor town planning, local building expansion and development and reduced community policing were historic. Others, like poor media portrayal of the town centre and issues with social behaviour and rough sleeping, were just emerging.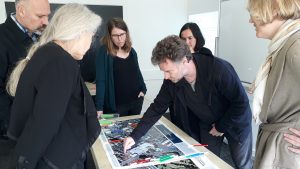 Finn Mackesy is no stranger to the Point Chevalier community, having co-founded Transition Point Chevalier and co-coordinated the Point Chevalier Treasure Hunt a decade ago. He also works at Resilio Studio. As well as landscape, urbanism and architectural design, Resilio's focus is on social innovation, education and facilitation. They support a range of projects in Tāmaki Makaurau, from public open space development to curriculum development, placemaking, social labs and community empowerment. Finn and his team are driven by the desire to support Auckland communities and focused on solutions that encompass positive and transformative change. They wanted to be part of this project so they took on the role of coordinating and facilitating a co-design process with other stakeholders in the community.
Work with diverse people and sectors
A key characteristic of CLD is working with a diverse range of community stakeholders, so the project team intentionally included local council staff along with local organisations, businesses and residents in their core group.
"The ideal situation is to collectively define what the problem is and the challenges you are taking on. Then you are sharing the work in terms of trying to understand and analyse those problems and collectively generate solutions" explains Finn.
In total there were more than 10 project partners and 15 additional groups engaged in the process, including Auckland Council, Pt. Chevalier Social Enterprise Trust, Transition Pt. Chevalier, Pt. Chevalier RSA, Nomad, Learning at the Point Community Kindergarten, Auckland Transport and local residents.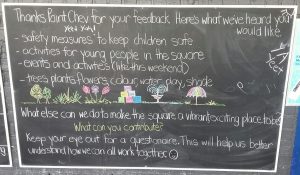 Resilio Studio and its Placemaking Project partners spent several months researching, networking, observing and mapping the area. They started by "focusing on the known issues, impacts and concerns" and went from there. Their purpose was to "work together to improve the experience of living, working and playing in and around the town centre". The second stage of the project is to focus on the activation of the local square and working to improve connectivity and safety in the town centre.
Building diverse and collaborative local leadership
Throughout the process there were ongoing opportunities for the project group to meet with influencers and decision makers whose work impacted on and continues to influence Point Chevalier.
Finn says a significant highlight was witnessing "the placemaking group becoming the local experts on local matters and having influencers and decision makers coming to them for information, insights and perspective".
Community-led development has informed Resilio Studio's business practice since they began three years ago. Inspiring Communities has provided a source of inspiration and models of good CLD practice which continue to shape the way it works and the way the Point Chevalier Placemaking Project operates.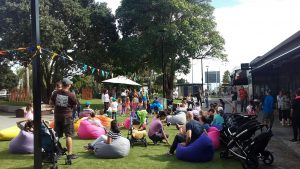 Learn by doing
It can be difficult in this type of project to translate outcomes into numbers. Many changes will be gradual, rolling out over a 10 year period, but will be influenced by decisions made in the immediate and short term.
At the beginning of the project, few people seemed to "appreciate the scale of change happening in and around the town centre", according to Finn. However, as community engagement progressed, a shift in focus occurred from "trying to improve existing public spaces to influencing and helping the community to shape coming changes to best serve the community".
You can find more about this awesome project here.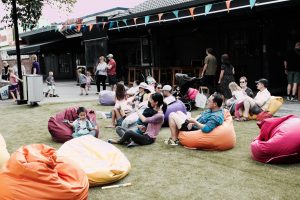 Sustainable change through leadership
Sport Waitakere's purpose is simple – to make a positive impact on West Auckland residents and their lives through sport and recreation. Since 1991, Sport Waitakere has been working within the boundaries of Auckland Council's three local boards: Whau, Waitakere Ranges and Henderson/Massey. It's a diverse and complex environment to manage, especially given that at any one time they can have more than 60 projects on the go.
Sport Waitakere has recently learned and implemented some valuable lessons that have helped them to be more sustainable.
Grow from shared local visions
When Sport Waitakere community broker Antonia Vai took it upon herself to do things a little differently in the Waitakere Ranges Local Board area, things quickly started to change.
Jasmine Graham, from Sport Waitakere, explains: "Antonia was quick to understand the importance of bringing local organisations together to support the opportunities within that community, allowing the people of that community to be the experts and providing a platform for local champions to thrive".
As an example, Sunvue Park in Glen Eden was equipped with a basketball hoop and playground equipment. However, not many people were using the park, so Antonia decided to find out why. By mapping what was already happening in the area and engaging locals, it was quickly established that a volleyball net would have been a better investment. Through her ongoing networking with other agencies in the area, Antonia found out that a local community hub was getting rid of a volleyball net. It was an easy fix.
Lack of shade also impacted on use of the space during the warmer months. After a few meetings with Auckland Council and Waitakere Ranges Local Board and with the support of Healthy Families Waitakere, more trees were soon planted.
A relationship with Inspiring Communities was already underway which helped Sport Waitakere to understand a community-led development approach. Furthermore, once an understanding of this level of community engagement was put into action, Sport Waitakere started to evolve all its operations to a more community friendly approach.
"What Antonia did was pretty special," Jasmine says. "By getting back to the basics and simply asking the community what they wanted in their park we realised the assumptions on the way spaces were being used were not entirely true".
Learn by doing
Jasmine says the very first value of Sport Waitakere was "lead from the front" which resulted in engagement with and providing solutions for the community. She says "we'd offer advice, expertise and leadership to our community" which was well intentioned, but didn't work so well in terms of having a "sustainable impact within our community".
Better-used park spaces and greater care of the environment were some of the results from this new way of working. This quickly attracted attention from local board funders and changes were made to the Community Broker contracts to reflect this way of working.
"As community brokers, we are now given freedom to work in a community development framework," Jasmine explains. "We can have open dialogue with local communities, groups and residents on how they use spaces for activities and how we can better support that. It opens up more opportunities to collaborate with existing groups on what is already happening and what's working".
Grow collaborative local leadership
This has also resulted in changes to Sport Waitakere's value statements. "We lead from the front" has been amended to "We build leaders". Leadership needed to happen from within the community by Sport Waitakere working with the community instead of for them.
Jasmine says the changes from inside and outside the organisation are a lot more sustainable compared to how things have been in the past and that changing from "an asset-based perspective" to one of "championing local leaders" drives a greater change within the community.
Work with diverse people and sectors
Support for implementing these changes has come from many groups, including Inspiring Communities. Jasmine says the organisation still has "much to learn and improve on" and is looking forward to ongoing support as the journey continues.
Sport Waitakere Hub – a community collaborative affair!
By Pauline Butt and the Sport Waitakere team
The situation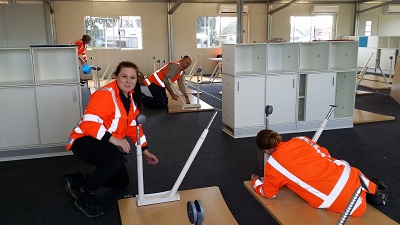 In December 2015 Sport Waitakere's tenancy at the Trusts Arena was terminated, being the organisation delivering sport and recreation to the West Auckland community we suddenly found ourselves without a base. A conversation with the local Waitemata Rugby Club to move a building onto their site became a strong possibility. The Rugby Club had a long term vision of being a sport and recreation hub for the community. This was an ideal place to start fulfilling that vision.
What's been happening?
And so the journey began… It was decided that a portable building from local West Auckland Company Castle would be our base at the club. Mike from Castle went above and beyond, giving us many hours of fee project management and accommodating our changing needs.
Who's been involved and how?
We had many people and companies involved. It is worth noting the great diversity of that support. Davenports West Solicitors, Black Box Architects, the City Council, Wendy Jones along with the staff who worked on the internal design and layout, Air New Zealand provided the desks, Zenith, Future IT provided technology support, Markovina moved mountains to obtain long piles at short notice, Chris Baker provided the fibre cable trench, and Urban Security provided a free year's monitoring. Fulton Hogan West donated many voluntary hours building our decks, ramps and stairs and their office staff built all our furniture and helped us set up our new office.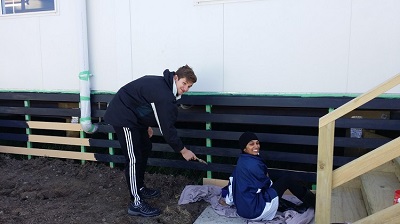 They also enticed many of their suppliers such as Atlas, Bunnings, Hirepool and Combined Haulage to donate goods and services and encouraged another branch of Fulton Hogan to assist with fixing a long standing drainage issue at the club. As the story grew many others became involved. Ivan provided advice and discounted prices for paint, and even a garden planter box from The Compost Collective.
The final touches to the building were a real community affair with support from the Summerland Primary School caretaker Ian. Ian guided staff to landscape the site in an afternoon, and to paint the building making it look fab!
What's changed?
Moving to the Waitemata Rugby Club has been positive experience. It's confirmed our identity, and the vision of being a community hub has started to grow; working closely with the Rugby Club and our other stakeholders to share resources and knowledge. The connections we made during our build has opened many new doors and started many conversations that will help to support the work that we do. We feel part of the community, and the community that helped us build feels like they are part of the building, they often pop in to find out how we are going.
What's enabled change?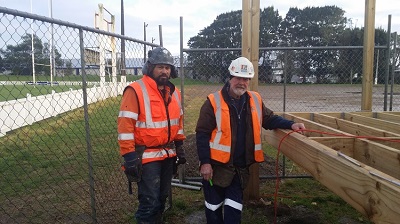 That sense of belonging and having a space to call our own. We have ownership of the building it is not just a place to work, but is a space where we all feel comfortable. The build helped our ever – growing team to connect more with each other, showed each other our strengths and we all feel like we have contributed to make our new home a place we all want to be.
What have you learnt most about CLD through doing it?
Communication has been key to keeping everyone happy and feeling like they are part of it. Not being afraid to ask for help and support and to gain the expertise of those that know what's best is important. We now know – and others should know this as well – there are people out there that will support and help when the cause is a good one. Above all, we've learnt to listen to our community and know that together we can achieve a change in the health and well being of our community.
What's next?
We're taking time to reflect on the job that was done, and how lucky we were to have gained such wonderful help. It's time to look to the future and to start building that community hub with the Waitemata Rugby Club. We made a video of our journey!
The original video link is here.