 Global Perspectives From the Edge – Deepening the Connection to Community and Culture
This webinar will bring you the latest evidence and practice unleashed at the World Community Development Conference in Darwin June 2023.

Our host Denise Bijoux will be joined by community development practitioners and experts from around the world.
With a strong conference emphasis on enabling indigenous-led development, the panellists will discuss what they have learned and share cutting edge wisdom from different parts of the globe on implications for community-led leadership and social change.
This is a great opportunity to reflect on some big emerging themes that impact on all our work:
Decolonising community development and enabling equity
What's the work to be done to enable all communities to thrive and prosper? What frameworks, practices and approaches are helping transform systems, relationships, mindsets and wellbeing outcomes for people and place
Power, participation and voice
Complex dynamics and uncomfortable edges between mainstream and marginalised groups are present in all sectors of industry, community and society. Who has a voice, how is self determination enabled, which groups have power and which don't and what helps change that?
Emerging from the unknown
How can communities thrive in the future amidst a COVID-19 landscape, climate change and disasters? What creative, radical and edgy responses are making a positive impact?
This webinar is free to attend – you're welcome to add your team mates when you register too!
Speakers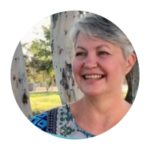 Stephanie Harvey
CEO Community First Development, Australia
MBA, MAICD, JPACT
"I commit to leading with hope and optimism, with my vision and energy locked on to what life could be for Aboriginal and Torres Strait Islander people 'beyond the gap'. My motivation is that we all get to reach our potential. What we do at Community First Development works; it changes people's lives – in the way they want it to change."
Steph Harvey, a Bidjara woman from Qld, is one of Australia's leading third sector executives with a career that spans government, community and the not-for-profit sectors. Steph is the CEO of Community First Development, a First Nations' led development and research organisation that is committed to the "by community, for community" approach with self-determination at its core.
Steph also holds non-executive director roles with Australian Regional and Remote Community Services (ARRCS) and the Healing Foundation and is a judge for the Telstra Best of Business Awards.
Steph devotes considerable energy to her passion for the rights of vulnerable people. She is committed to social and economic equity and the right to self-determination for all people.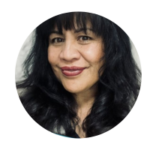 Faumuina Felolini Maria Tafuna'i
Edmund Hillary Fellow, Flying Geese Pro CEO, Aotearoa
"I just want to use indigenous frameworks that grow in the gardens of Pacific peoples. I want to celebrate our knowledge systems, cultural traditions and wisdom, to trade in the ancient currencies that value relationships and intergenerational reciprocity."
After more than 20 years in journalism, creative arts and development, and working with the likes of the Oxfam, UN Women and UNDP, Faumuina could see that mainstream strategy frameworks were rigid, flawed, and resulted in poor outcomes.
Having spent more than a decade as an ocean voyager on traditional waka hourua, Faumuina knew the invaluable nature of navigators' wayfinding approach and their unique leadership.
Uniting her voyaging and professional worlds, it became clear to Faumuina that so much of what wayfinding offered, was what was lacking from these frameworks.
Faumuina is delivering a keynote at the World Community Development Conference in Darwin on how Indigenous peoples can create frameworks drawing from their culture & the importance of lived experiences. The Wayfinding framework was developed by Faumuina under the guidance of master voyager and navigator Hoturoa Barclay-Kerr of Te Toki Voyaging Trust.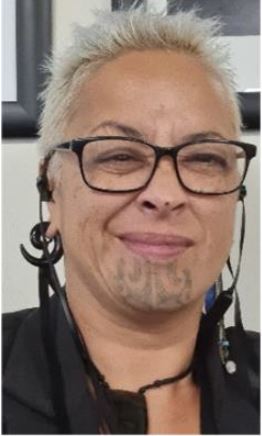 Rolande Paekau
Hapū Hāpori Engagement Coordinator for Raglan Naturally Community Trust
"I support strengthening and developing hapū aspirations for all our whānau in and around Whāingaroa, to ensured that our voices as mana whenua/mana moana are involved in decision-making processes within our community. I have strong whakapapa connections and relationships with my local iwi and hapū, with experience in hapū management and development."
E ngā mana e ngā reo, e ngā matawaka ki ngā hau e wha tēnā koutou katoa
Ko wai au? I te taha o tōku māmā…
Ko Karioi te maunga, Ko Whāingaroa te moana ngūnguru te pō ngunguru te ao, Ko Te Tarata te awa, Ko Te Kopua te whenua, Ko Ngāti Tahinga, Tainui tōku iwi, Ko Te Paetoka, Ngāti Hounuku tōku hapū, Ko Poihākena te marae.
Ko Whareaitua rāua ko Te Kiriwera Paekau ōku tūpuna koroua nui. Ko Tumu rāua ko Te Kakahuruhuru Paekau ōku tūpuna, Ko Nellie Paekau tōku whaea. Ko Rolande Paekau ahau.
A single mum of four children, I raised my children in Whāingaroa upon returning home with my mum, Nellie Paekau in 2005. With all my children now young adults and living out their best lives around Aotearoa.
I have a Bachelor's Degree in Iwi Environmental Management and Master's Degree in Applied Indigenous Knowledge, and is about to undertake Professional Doctorate studies in Māori Advancement & Development and Indigenous Advancement & Development.
I have worked primarily in voluntary governance roles over the last fifteen plus years for local Māori Trust Boards that began at Poihākena marae. As well as a consultant, environmental practitioner, project manager and strategic planner.
I work in the Te Tiriti o Waitangi and Marine and Coastal Area (Takutai Moana Act) Settlement spaces for Tainui o Tainui iwi and Tainui Awhiro Trust who has consisted of Ngāti Mahanga-Hourua, Ngāti Tamainupō and most recently Ngāti Whakamarurangi.
I recently filled the position of Hapū Hāpori Engagement Coordinator for Raglan Naturally Community Trust.
Nō reira, kua mutu āku kōrero mō tēnei wā, e ngā rau rangatira mā huri noa… Tēnā koutou, tēnā koutou, tēnā koutou katoa.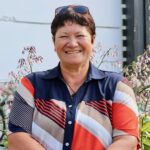 Min Vette
General Manager Whanau Oranga – Ngati Porou Oranga, Aotearoa
Min grew up among both her mother's people Ngā Paerangi of Kaiwhaiki marae Whanganui and her father's people Ngāti Konohi of Whāngārā marae Gisborne.
Her understanding of the world has been shaped by her early and lifelong experiences in and around these two marae with extended whānau. Mātauranga – learning about ancestors, mahi – roles and responsibilities, manaaki – caring, hauora – hygiene, haumaru – safety and tiaki – support have all been a part of growing up around the marae.
Min's early professional background started in the woolsheds, where she developed strong work ethics around being reliable, working as a team and pushing your potential, i.e. sweating!

After graduating from Waikato with a degree in Māori she worked for Iwi for ten years before moving into the public sector. She has held various senior roles at Southland DHB, and the Ministries of Education, Social Development and Oranga Tamariki. During which time she gained a master's degree in management from Victoria.

Min has seen positive initiatives grown out of and inspired by community, whānau and hapū but sadly also the demise of these as a result of racism and not understanding te ao Māori. She'd like to support whānau and hapū led initiatives and contribute at a board level towards advice and decisions that help to keep whānau positive and motivated.