 Community Innovation Insights to Get Us Through COVID-19
DUE TO COVID-19 OUR ORIGINAL CO-MATTERS NATIONAL SYMPOSIUM AND MASTERCLASSES WERE CANCELLED. THIS WEBINAR AIMS TO KEEP THE CONVERSATION ALIVE.
As we navigate the rapidly changing world around us let's catch a breath, and take time to look at how we can apply what we've learned from community innovation approaches.
Join Inspiring Communities and our Co-Matters Canadian Colleagues Liz Weaver, Mark Cabaj and Jamie Gamble for a thought-provoking hour of insights and tools to keep at the cutting edge of our community-change kete.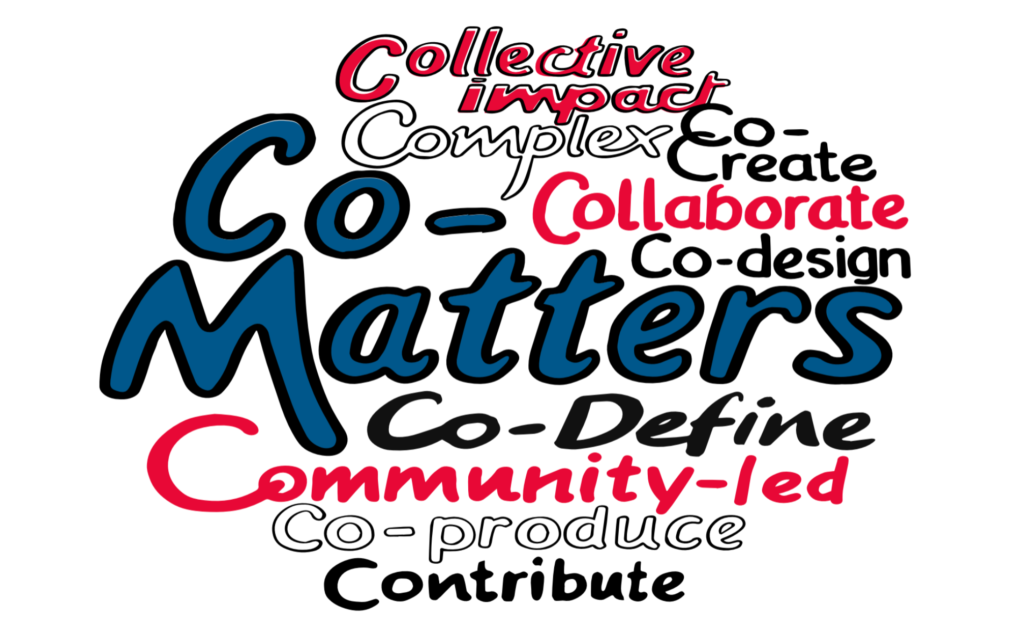 Ka tū, ka ora – stand, grow together
We'll discuss:
Adaptive leadership and collaborating effectively amidst the chaos Navigating complex systems to work in a multi-level way
Applying a learning lens and noticing change in this rapidly changing situation
What we should consider doing more and less of to help our communities get through this together.
If you can't make the live event, register below and we'll send you a full recording of the call!
Facilitated by Inspiring Communities' Denise Bijoux.
---
---
Read on to find details from our original programme, which will feature as part of this webinar.
Ka tū, ka ora – stand, grow together, a national symposium on community change
Be inspired by local innovation and collaborative action underway in many sectors and parts of Aotearoa. Reflect on our nation's shift toward wellbeing and how Treaty principles are being applied and embedded to enable transformative change.
Leading international community innovation and change experts – Liz Weaver, Mark Cabaj and Jamie Gamble will add to this kete, sharing powerful tools, frameworks and learning around successful multi-sector, multi-stakeholder change.
Masterclasses
The Multi-Level Perspective – Mark Cabaj
Stubborn and complex challenges require change at multiple levels: grass roots innovation, policy change and public awareness.
This Masterclass will outline the pivotal components required for long term change and impact – sharing a sustainability framework that has important implications for the strategy, evaluation and funding of social innovation.

Developmental Evaluation – Principles, Practice and Systems Change – Jamie Gamble, Kate McKegg and Nan Wehipeihana
If innovators and policy makers want to 'move the needle' on complex issues, they must change the systems that hold those complex issues in place. Developmental Evaluation is a fresh approach to evaluating social innovation.
This Masterclass will explore the design, implementation, challenges and solutions of developmental evaluation and systems change.
*PLEASE NOTE: This masterclass is for people who have been part of, or have some experience in, developmental evaluation.

Evolving Collective Impact – Change Across the Ecosystem – Liz Weaver
Collective Impact is a disciplined form of multi-sector collaboration. Learn how different sectors are using Collective Impact as a framework to advance community change and accelerate systems change. This masterclass will also explore the evolving nature o the collective impact framework, effectively engaging both organisational and community perspectives and ensuring they work well together.



Let's advance New Zealand's community change story together.