 A light touch – firm results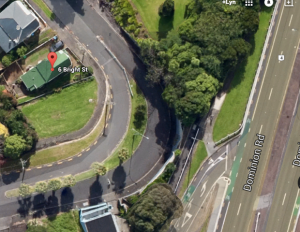 From the side-lines we watched a piece of unused council land in Central Auckland transform into a garden that would encourage pollinators like butterflies and bees. One woman with a small idea working alone – until the neighbours noticed and got involved
While tending the garden they began to talk about the wall and tunnel opposite which were tagged and a magnet for dubious activity.
A small group decided to organise a competition to put a mural up on the wall. A local artist was announced the winner. But then funding was required, and gathering that was taking a while which is when Inspiring Communities became involved.
We helped strategise, we acted as social brokers, putting them in touch with the right people, giving them language and approaches to use. We helped them figure out how to plug into others in the community to ensure they were building on the existing strengths.
We provided a sounding board and ideas to help fundraise and get local businesses involved. We suggested they approach Council to contribute once local support and resourcing w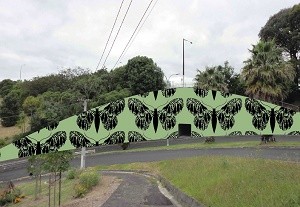 as secured and gave them advice about keeping local people engaged.
We then took a lead role in promoting progress on the painting and in organising a Neighbours Day celebration to thank neighbours.
This process and resulting mural have given the Eden Terrace community a sense of pride and security. It's also led to re-vegetating the small reserve above the tunnel and there is talk of other events and enterprises to help pay for maintenance and upkeep of the mural, garden and reserve.