Thought leadership November 2022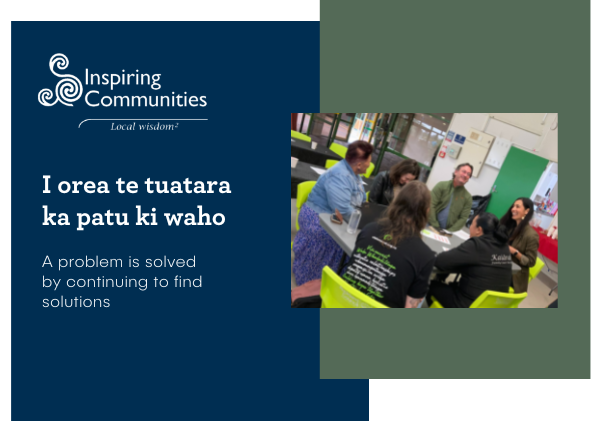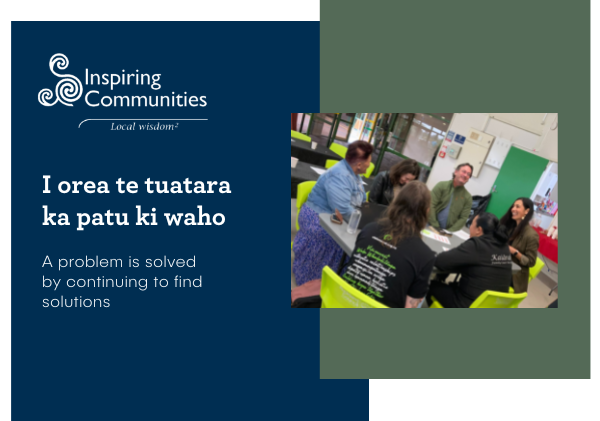 Here we are heading towards summer and the inevitable busyness of end-of-year ambitions and celebrations. Our thoughts have been on the increasing use of community-led language and strategy across the motu. Read this blog from IC's Rachel and David speaking on how we need to embed the rhetoric of Community-led Development in the political landscape to ensure long lasting community-led change is here to stay.
We're excited about the IACD World Community Development Conference in Darwin in June next year. Join our Kiwi Conference list to be updated with new announcements, funding possibilities and opportunities to connect with other Kiwis attending the conference.
More in this newsletter:
> Inspiring stories – read about Rangatahi leading in Porirua and watch an awesome video story update on how the Whananaki community is travelling on their CLD journey.
> The Local Government review panel have released their draft report and submissions on this are now open – see below for links to this report.
> Neighbours Aotearoa have a new name, future vision and are currently recruiting for community connectors cross the motu.
> In case you missed our last webinar of the year – The Power of Place-based Collaboration, the recording is now available to watch online and if you have thoughts on our webinars for next year, we'd love you to complete our short survey.
Training and Events October 2022
Read about our upcoming events and training opportunities to further develop your CLD mahi in our October panui.
Training and Events August 2022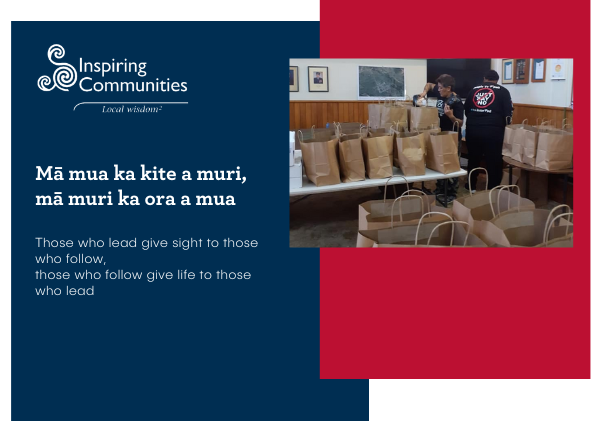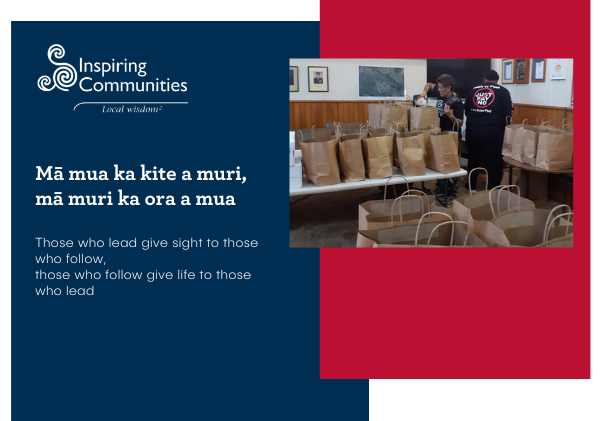 This month we open registrations for our next webinar, the power of place-based collaboration. We invite you to join us to learn and understand ways of making sense of and evaluating community-led development with an online workshop. We also highlight some of the regional events & training on the horizon, including an in-person workshop in Taupō.
Thought leadership August 2022
Inspiring Communities has long pushed for TRUE collaboration – sharing power and resources and adapting systems to harness the knowledge and capacity within local places to be part of positive change. 
Training and Events June 2022
Read about our upcoming FREE offerings to further develop your CLD mahi in our June panui.
Thought Leadership June 2022
Thought Leadership June 2022
Read about the key role of Field Catalysts in this blog from Megan Courtney, dip into another chapter of How Communities Awaken, and learn more about BANI vs. VUCA, where Stephan Grabmeier proposes a new approach for reflecting on our changing world.
Thought Leadership April 2022
Thought Leadership April 2022
---
---
Diving deep into How Communities Awaken, addressing the strengths of community-led development (CLD) and honouring Te Tiriti, and we share a video story of how the the communities of the Whanganui River are thriving through Tamaūpoko Trust CLD mahi.
---
February Training & Events 2022
February Training & Events 2022
Kicking off the year with online opportunities.
January 2022
January 2022
Welcoming fresh conversations.
In this newsletter, read about Active Citizenship, register for Mobilising your Neighbours with Jim Diers, and find out about gaining a micro qualification in Community-led Facilitation at our upcoming Edubit information session.
We're also seeking new members for the Inspiring Communities Board. We welcome applications from across the motu.