 Community Building Blocks
Inspiring Communities exists to mentor, connect and support learning for individuals, organisations and groups working in support of community-led development (CLD) across Aotearoa.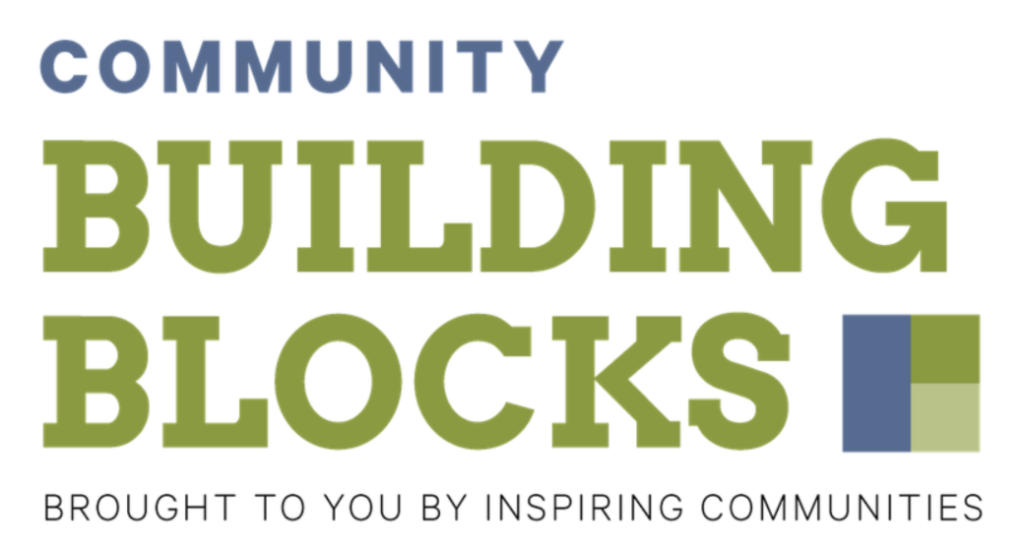 Our Community Building Blocks are back for 2021: Your introduction to using Community-led Development (CLD) tools in your mahi.
Facilitated online by one of Inspiring Communities' team, we'll explore a community-focused way of working collaboratively and build on the foundations of community-led action to strengthen resilience and create positive changes in your community that will last.
2021 Building Block Sessions
Third Thursday of every second month, 9:30 – 11am.

Our first Community Building Blocks session on Thursday 25 March, Sustaining Self in 2021, with Cissy Rock, focussed on self-care ideas and tactics for those working in community-led development to keep us sane, healthy and safe.
More sessions coming soon.
Cissy Rock introduces her Community Building Blocks session on Sustaining Self.
Looking for other CLD Training Opportunities?
Dive deeper into specific tools and approaches with 1:1 support in our CLD Clinics. Facilitated by a trained CLD Practitioner.