 Community Building Blocks
Inspiring Communities exists to mentor, connect and support learning for individuals, organisations and groups working in support of community-led development (CLD) across Aotearoa.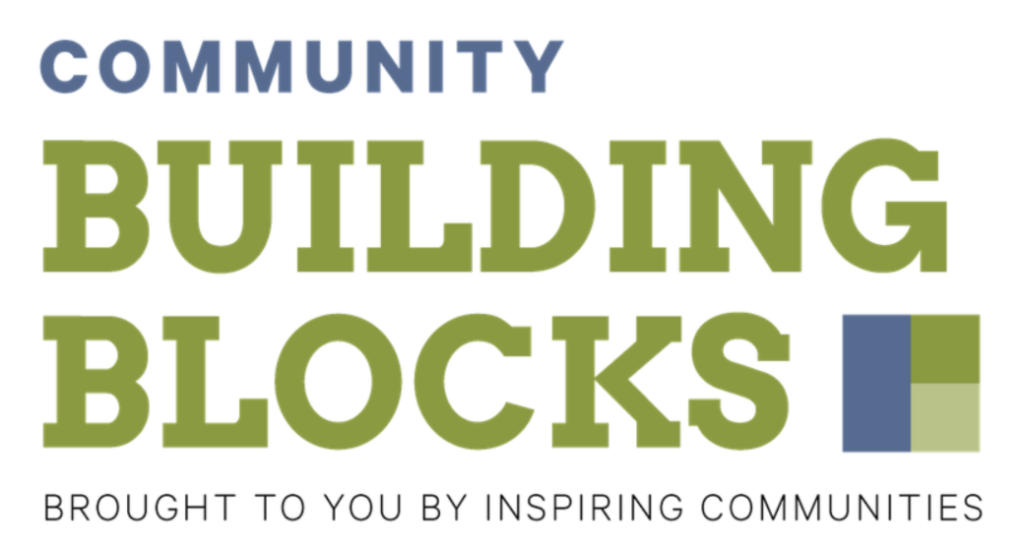 Facilitated online by one of Inspiring Communities' team, we'll explore a community-focused way of working collaboratively and build on the foundations of community-led action to strengthen resilience and create positive changes in your community that will last.
Next Building Blocks Session:
Leaderful communities – growing collaborative leadership – 16 September 2021: 9.30am – 11:00am
This session will focus on tips, tools and insights to support the leader in everyone! Participants will have the opportunity to enrich their own leaderful practise and reflect on what grows a successful collaborative leader. Register now for this free building blocks session
Previous Building Blocks Session:
Come Together: Strengthening our communities. 10 June: 9.30am – 11.00am
How do we Engage, Activate, Connect, Mobilise and Celebrate? Do you want to dig deeper into what it takes to bring your community together? This Community Building Blocks session will explore how we can evolve general community engagement into a much richer form of community connectedness. You will learn how to identify and build on the strengths, talents and resources of locals to create thriving, equitable, and sustainable communities – using Asset-Based Community Development approaches (ABCD).
This session will provide you with practical tools and examples to keep your mahi rich and your kete full.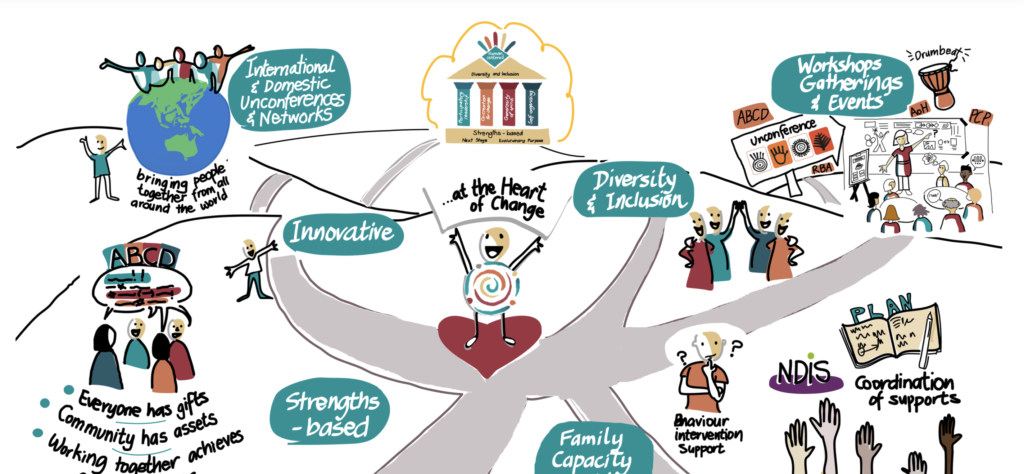 The Jeder Institute creates positive change for individuals and communities, around the world, by bringing people together to realise their full potential, build on their existing networks and community strengths, and to empower individual's choice and control. We are a strengths-focused organisation with extensive experience in:
Delivering asset and strengths-based training and workshops
Coordinating plans and supports for people with a disability &/or mental health challenges
Providing behaviour intervention support for people with a disability &/or mental health challenges
Facilitating conversations and conferences on critical social issues
Hosting global networks and partnerships for social change
Co-designing virtual conferences, events and initiatives
---
Source: Jeder Institute
You might also be interested in a free 1:2:1 Kōrero
Dive deeper into specific tools and approaches with 1:2:1 support in our CLD Sessions. Facilitated by a trained Community-Led Development Practitioner.