Collective Impact for Child Wellbeing
Child poverty comes from many sources, with one of the biggest being debt from loans with high interest rates.
These loan interest rates have a disproportionate impact on the wellbeing of children and families. The recent law changes to put a cap on interest rates were not an overnight certainty but instead, the result of a long campaign led by FINCAP* in partnership with its 200 local free financial capability and budgeting services in New Zealand and the communities they support.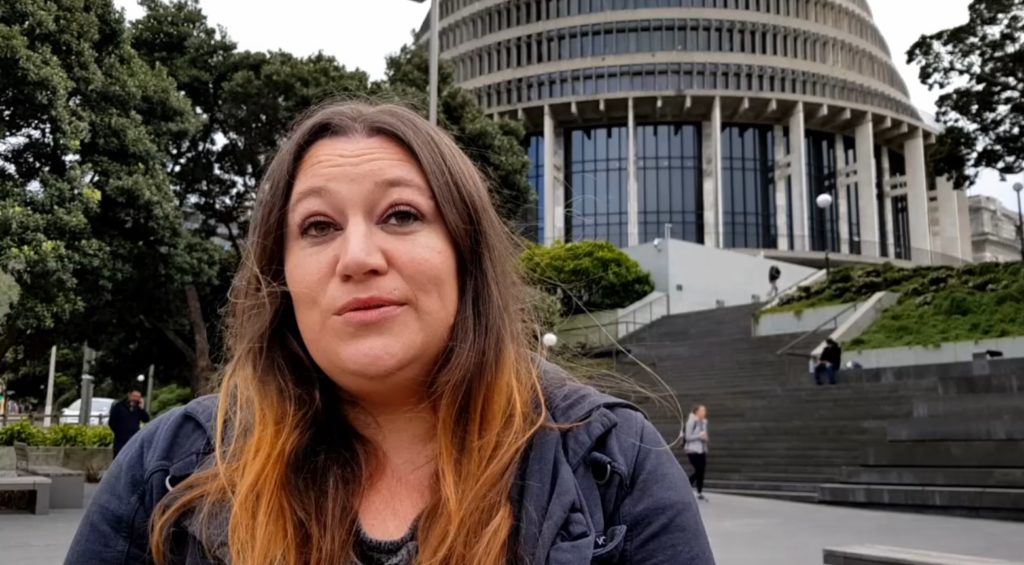 FINCAP used the Child Rich Community principles of collaboration, empowerment and relationship-focus to develop their submission on the Credit Contracts Legislation Amendment Bill and highlight the key policy issues for communities to also speak out on. They had three rounds of engagement with the 200 services in their network during 2018-19 which resulted in 110 organisations contributing submissions through that process. They also held 11 hui nationwide in early 2019 to inform local communities about the Bill, to prioritise key issues to campaign on for change, and to encourage budget service users to share their stories through the Select Committee submission process. Sarah Newham's story is outlined below.
The Government made changes to the Credit Contracts Legislation Amendment Bill as a direct result of strong submissions at Select Committee stage and introduced a cap of 0.8% interest per day (still 24% in interest over a 30-day month). This sits alongside a new overall limit on the total cost of credit for high-cost loans, which means the interest charged can't be more than twice the amount initially borrowed. This would mean if someone borrows $500 they won't have to pay back any more than $1,000 over the lifetime of the loan.
Sarah's story is below:
2018 was the first time I ever took a payday loan. I'm a solo mum, my kids have their birthdays really close together and the budget was tight. I'd tried to save for it but there'd been some unexpected costs. I didn't want to let them down, so I borrowed $400. It was easy. I went online and had approval in a matter of minutes. I'd have to pay back nearly twice that but that was going to be OK once things picked up. I made the first couple of payments, they were big – nearly a quarter of my weekly income but then I missed one.
The penalties were bad but the rate they wanted repayment made at was worse – it was huge because the interest rate was huge. There were weeks where I was choosing between paying for electricity and paying for food. Meeting the loan repayments was the most important thing because having a bad debt against my record would have cost so much more in the long run.
In the end it got to the point where I was begging the lender to send the debt to a debt collector. The extra 20 or 30 percent added was worth it just to be able to pay it off over a longer period of time. They refused.
It only turned around when I finally got the local budgeting service involved and they made the lender send the debt to a collector. I'm almost debt free now, but it's come at a real cost to me and my kids.
This year, on my birthday the loan shark I borrowed from sent me an email that said something like "Happy Birthday Sarah – how about you treat yourself with a loan"? I felt ill. I've looked at the changes this law will make, and I've put them up against my experience. They would have helped a bit, but they wouldn't have made the total cost of the loan less than it was to start with. The payments I had to make wouldn't have been any smaller. Maybe some of the penalties would have been smaller but I only just missed that third payment. If things had been a little different I could have paid it all back on time. Maybe at the cost of my kids' breakfasts and a couple of disconnection threats. Lots of people do.
If I had, I don't know if I would have said no when they offered me a new loan, or another after that. There's always a bill that needs to be paid, especially when you've been tightening the belt to pay the last loan. What I do know is my family would be a lot worse off for it.
I also know that a lot of other people are hurt by this kind of lending too. That's why I'm speaking out. It's not easy to tell my story so publicly. Being "bad with money" is seen as a shameful thing in New Zealand, but it's not as shameful as the way people like me are being preyed on by this industry. Please, make sure that this law change stops that."
FINCAP emphasised that this experience has highlighted the power of authentic story-telling from members of the community through the law reform process. FINCAP CEO, Tim Barnett, advised that "these stories can move hearts and mountains, especially in politicians' offices and select committee rooms."
*FinCap (the National Building Financial Capability Charitable Trust) supports 200 services around New Zealand that provide financial mentoring support to people. These services see 70,000 people a year between them. Most people that visit these services have a number of expensive and unaffordable loans ranging from bank loans, personal loans, credit cards, car loans and high cost short term loans. The average debt is $10,000.
Mataura: a community transformed
Jo Brand, former Community Development Worker, says Mataura was "limping along and disconnected". This was partly due to the shut-down of various industries over the years, resulting in people moving away to find work and to access a better range of facilities. A lot of property was owned by absentee owners and wasn't looked after well. Jo adds says that "all the numbers were terrible", according to a 2008 study done by Public Health South (Southern District Health Board). Mataura also had the lowest decile school in Southland, only one out of five kids were school ready at age 5 and the crime statistics were less than ideal.
Shared local visions drive action and change
Government agencies were concerned about Mataura and were going to meet to decide what to do, but then they realised that the locals were already creating a way forward. The town had already formed a taskforce and started working with Inspiring Communities.
Alan Taylor, Chair of the Community Board, stresses that "there is always a need for a common vision". So, the process started with a community consultation workshop. Everyone got together to talk about what they wanted in Mataura. "We started with celebrating and identifying who Mataura is first. That we're not buying into what everyone else was telling us we were or weren't" says Jo.
The residents created lists of what they wanted to see in the town and 70% of the projects on those lists have now been completed, even ones Jo never thought would succeed. Having more than one cafe in a town of 1,500 people didn't seem realistic, but they now have two independent cafes as well as a Four Square and a fish and chip shop.
Using existing strengths and assets
Jo believes "the skillset was always there from the people. It just needed encouragement". Many of the town's projects have been ones of restoration. The Mataura Museum was a struggling entity until a group of volunteers worked with Gore District Council to restore the building. They made it interactive and modern, relevant and local. On opening, in 2015, it won Best Museum Project Award at the NZ Museum Awards and one of the volunteers travelled to a Heritage conference in Croatia to speak about the project.
The old town hall was restored and there is also a newer community centre, which is a real focal point for the community.
Eleanor Ranstead, the current Community Development Coordinator, has witnessed the extraordinary transformation of the town in her 20 or so years in the area: "It has a lot of hope". She says the focus is now on building the capacity of community groups and people. The list of programmes, activities and resources the town now offers is extensive: a Mens' Shed, Strengthening Families, community lunches, Toddler Time, the Bunker Youth Centre, Mind Matters, an Al-Anon group and a suicide prevention group, activities at four different churches and so much more.
"What's really emerged is not so much leaders. It's that people have embraced other people's strengths. People recognise and understand that you don't have to be the expert at everything. But everybody has an expertise in something. That's what we do differently now" says Jo.
Many people, groups and sectors working together
Mataura was awarded a Community Development Scheme grant by the Department of Internal Affairs. The community has also worked with Inspiring Communities on a regular basis and has brought Jim Diers to town to do workshops on several occasions. Gore District Council has been another important partner in the town's development.
Working collaboratively is something that the town's people have got better at over time. "Now we say 'Here's what we want to do. Who do we need to help us get that?'" says Jo. "To encourage involvement from the community is huge. And working with local government is important" adds Alan.
Working adaptively, learning informs planning and action
There has been a lot of learning along the way. "It was a journey of understanding what people needed" Jo says. "The community gardens didn't work at first. They realised they had to charge money because no-one would come if it was free".
Barbara Cunningham is responsible for the community gardens. The project expanded further when she realised that the Meals on Wheels programme was using frozen meals from Gore. She took over the contract and started delivering fresh food, using produce from the garden. The service now runs five days a week.
Other projects include demolishing derelict buildings and putting in parks and recreation areas, building a sensory garden and an outdoor gym circuit and creating a new childcare centre which fits the needs of the local parents, many of whom do shift work. The primary school roll is up by about 30 and they've just established a bilingual class.
Mataura Marae sat incomplete for about 30 years, after a number of setbacks prevented renovations taking place. Work finally restarted in 2017. The wharenui is now finished and the plan is to have gardens and possibly a café, with wheelchair accessibility and a family friendly atmosphere.
These projects are not only important to Mataura. Gore District Council wants to retain Mataura as a destination point, so Southlanders (and others) stop and visit.
The population is on the rise and house prices are increasing, but are still affordable, which makes it a very attractive location. And business is booming! Eleanor estimates that there are now 80 – 100 businesses operating in the town. The townspeople think local before buying further afield and some businesses that might have closed down have been bought and run by other locals.
Jo captures Mataura's community spirit well when she says "I remember my Great Grandmother telling us 'just do what you can to help others: it doesn't matter if it seems small to you'. I think that sort of sums up why Mataura is what it is".
Ōpōtiki using their taonga to harbour a dream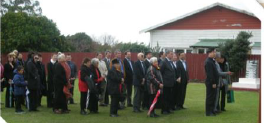 Decades ago, some Whakatōhea kaumatua advocated farming the sea, and rebuilding  the marine based economy which the Iwi had been renowned for pre-confiscation.  At the time there was scepticism –  maybe the vision seemed impossible….
Ōpōtiki now has the largest offshore marine farm in New Zealand and local iwi, Te Whakatōhea is the majority shareholder. Over the past 20 years Te Whakatōhea and partners have co invested in research and farming infrastructure to harvest spat and grow mussels. Both are now being produced at extraordinary rates.
It's now time to fulfil the plans to develop the Ōpōtiki Harbour so that both the farm can be serviced and the mussels processed locally – generating local jobs and wealth. Regional commitment to investment is lined up, awaiting government commitment so that construction can commence.
Ōpōtiki, an eastern Bay of Plenty sea side town resident to nearly 5 thousand, was once considered one of New Zealand's most deprived communities. The town has had heavy unemployment, decreases in population, and a large dependence on government benefits. Increasingly both locals and outsiders are perceiving it differently. They're beginning to believe that benefits plus seasonal work in kiwifruit need no longer be the only option for a significant portion of the population.
Through their joint leadership, Te Whakatōhea and the Ōpōtiki District Council have integrated iwi and community-led development approaches to empower their community's transformation.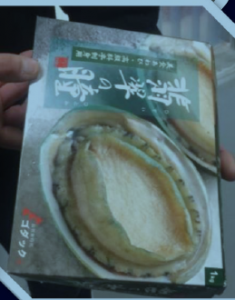 Shared local visions drive action and change
Ōpōtiki had a desire for change, they envisioned a community that could be more sustainable: Iwi saw opportunity for economic growth congruent with their values and aspirations, that would lead to job opportunities for their people; the Council saw potential in a sustainable seafood industry, along with other industries enabled by a viable harbour, which  would all support the community's wider vision for change.
Using existing strengths and assets
UTe Whakatōhea has  a strong connection to the sea. Traditionally known as enterprising seafarers and coastal traders, their history is closely linked to the ocean. The community saw their vision as an asset, one of great value in rebuilding a vibrant local economy and wellbeing. Layered over this was Ōpōtiki harbour. It had been developed in European settlement times for whaling and coastal trading, and was once a busy, thriving harbour – a connection to both European and Māori heritage.
Many people, groups and sectors working together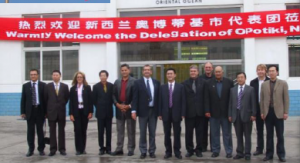 MTe Whakatōhea, settled on their vision to develop the marine farm,  reached out to multiple groups and organisations to assist.  Ōpōtiki District Council, with community support got behind the initiative, taking leadership to develop the Harbour.  Getting the marine farm underway and confirming the viability of the harbour development has been complex.  Processes with community, iwi, multiple central and local government layers, scientist, researchers, investors and a wide range of businesses. There's been effort regionally, nationally and internationally  over many years and that's created more relationships and trading opportunities both here and overseas.
The Ōpōtiki Marine Advisory Group, established nearly a decade ago, has been a constant thread at the local level, bringing Council, Te Whakatōhea, marine farm leadership and other business people, to the table, along with funders, the regional council and economic development agency.
Working adaptively, learning informs planning and action 
WOver the decades of persistence, patches of progress have been frequently interrupted by knock- backs and road- blocks. Two things stand out. One is a collective determination to keep going, learning from experience and adapting to new circumstances and ideas. The other is the value of diverse skills, knowledge and leadership skills around the tables driving these projects, which means different people and organisations can step up when leadership is needed, and then step back as new challenges and opportunities emerge, demanding other expertise.
Watch Ōpōtiki Mussell Farm on Seven Sharp.
Massey Matters Fund – small change enables progress
A core part of the Massey Matters initiative has been releasing new funding into the community to enable the community to lead action towards making Massey a better place to live, work, play, grow and learn.
The Massey Matters fund is capped at $25,000 per year and encourages applications for relatively small amounts to carry our new projects.
Read more; Massey Matters Fund – how small change enables progress
Bees, sunflowers and Great Start's Bright Spot campaign
In Taita, children have been growing community along with sunflowers.
Having fun can be a great way of learning. Not only that but it can also be a really effective way to build connections to the environment and people around us. In Taita, children have been having fun planting sunflowers in less than beautiful spaces – on verges, along fences and in parks as well as back and front yards. Not surprisingly the sunflowers have been noticed by many people. So while the children have been learning a lot about how sunflowers grow, the importance of bees and what they can do to protect bee populations, they have also been learning how they can use sunflowers to help not only bees but also their community through 'the Bright Spot' campaign.
Read more; Bee's, sunflowers and Great Start's 'Bright Spot' campaign
Sharing the Love- Great Start's project Sunshine
In 2010, Project Sunshine quickly found that growing sunflowers brought out the best in local people as much as it helped beautify parts of the community. Children became recognised as leaders and sunflowers became a catalyst for all sorts of things, including the development of a connection with a local beekeeper, Al Kilminster.
Al was keen to work with the Taita community in establishing a local beekeeping group. ProjectSunshine linked Al with the gardening club kids and soon the children were learning about the importance of bees, and their current plight. The children also realised that sunflower planting could help other children to make their communities beautiful too, while building connections between people and bees to help ensure the survival of the bee population. As a result, the BrightSpot campaign has turned into Project Sunshine and in 2011 it went national.
Read more: Great start project sunshine – Sharing the Love with NZ
Getting Started: Being of Service in Taita
Being of service in Taita
Providing services can be quite different to being 'of' service.
Great Start Taita has found that communities have a lot of skills as well as aspirations and needs. Often they want to put these skills to use with the organisations that work in their area rather than be clients of those organisations. This is the philosophy that underpins Great Start.
Read more: Getting Started – being of Service in Taita
Getting Started: Growing what Waitara wants
The Waitara story is one that comes from a hard place, yet their story is one of strength and resilience – especially once local people started working together.
Already known for its many talented locals, the recent growth in the arts offers a spotlight in Waitara. Getting to this place has been a joint effort, and one that has been gently nurtured by the Waitara Community Development Project, (amongst others.)
Read More: Getting Started – Growing what Waitara wants
From Neighbourhood Barbeques to Street Redesign
In Waitara locals banded together over the barbie to support victims of burglary and those living in areas plagued by street racers.
Learning from others working in community led development across Aotearoa New Zealand, in Waitara neighbourhood barbeques provide a way of building connections at 'the ground floor' between communities and the Waitara Community Development Project (WCDP), the Community Constable and Neighbourhood Support.
Having the capacity and skills to create space for locals to bring their thoughts, ideas and aspirations to the decision making table can lead to all sorts of unexpected changes.