 When a community works together, anything is possible.
You might be already working in a role that's already got great connections into your community's infrastructure. But are you wanting to learn from people who have had success with their own lead-by-example initiative? Below is a list of some ideas, case studies and reports that aim to really help solidify your thinking in this space.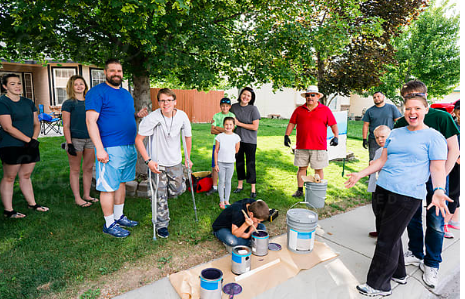 Take action on bigger community-led initiatives.
Community engagement initiatives for groups
Running a community garden
Running community dinners and kai sharing
Community newsletters and their influence on wider community action
How to create a Timebank
Thanks Project Lyttleton for sharing your learning about a great way to engage a community's strengths and skills in a powerful alternative economy.
How to set up a Repair Café
Here are some practical resources from Auckland and a story about connecting communities one repair at a time.
Communities shaping fun, creative community bumping places and spaces
Environment, Conservation and Sustainability action
Grey Lynn Transition Town's initiatives have a proud history of change over the last decade that we can all learn from.