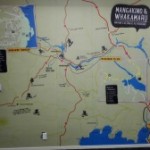 The essence of Community-led Development (CLD) is working together in a place to create and achieve locally-owned visions and goals.  Rather than being a model or service, CLD is a planning and development approach.
There are five core Ngā Mātāpono/CLD Principles
1. Grow from shared local visions
2. Build from strengths
3. Work with diverse people and sectors
4. Grow collaborative local leadership
5. Learn by doing
Implementing all CLD principles at once is sometimes simply not possible – especially in the establishment phases. What matters is starting from where you, your organisation or community are at and then applying a CLD framework to guide how things develop from there.
Download CLD framing and Ngā Mātāpono/CLD Principles
Ngā Mātāpono/CLD Principles One Page – feel free to use and share
We have other file versions of our Ngā Mātāpono/CLD Principles please contact us if you would like these.
To find out what you can share and adapt from this website, see IC's Creative Commons Policy.
Resources