 What is community-led development?
Community-led development strengthens the vitality of communities by activating and weaving the contribution of everyone connected to a place/whenua.
What is Community-Led Development?
Community-led development strengthens the vitality of communities by activating and weaving the contribution of everyone connected to a place/whenua.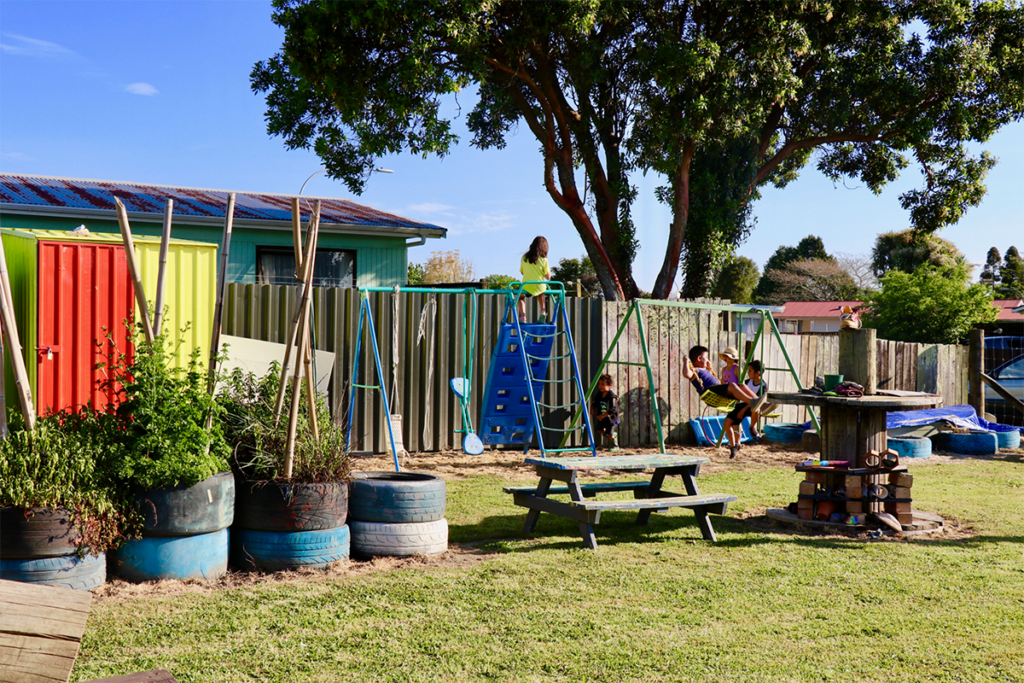 Why Community-Led Development is a successful approach for change.
Nā tō rourou, nā taku rourou ka ora ai te iwi. With your basket and my basket we will sustain the people.
Te Tiriti o Waitangi is the foundation for sharing power between tāngata whenua and tāngata Tiriti (all others who have come here) and to sustain just and vibrant communities.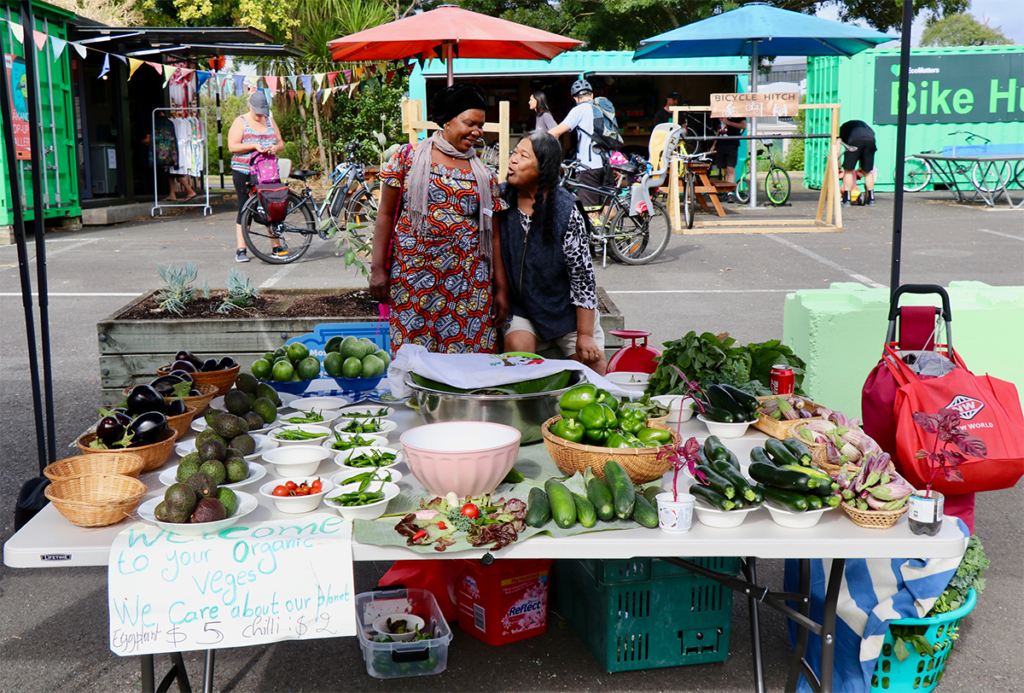 How does it work?
Rather than a service model, community-led development (CLD) is a way of thinking that's underpinned by five principles. Inspiring Communities has crafted these principles from working with communities. They continue to evolve.
Community-led development strengthens social connections so communities thrive. What may start as loose connections, can grow into confidence to take one-off small actions.
Building on local strengths and success, communities get organised, extending their influence and engagement with other allies outside their immediate neighbourhoods. Collaboration and local leadership all help accelerate change.
Our theory of change illustrates how we see sustainable change happening using a Community-led Development approach.
In this awesome video, local people describe what CLD means to them.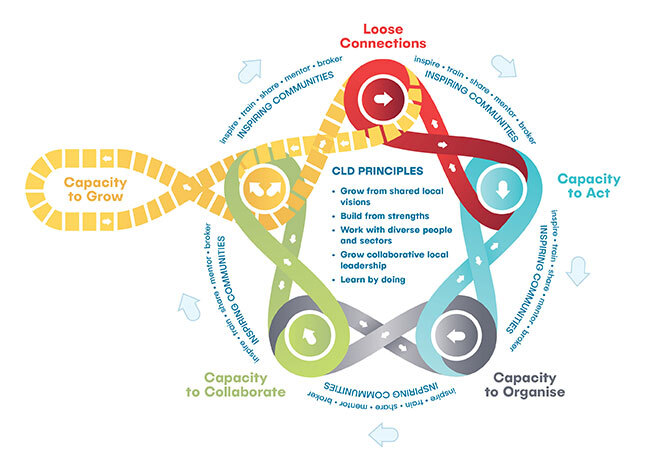 What do we need to pay attention to?
Communities of place.
Communities of place are a useful organising platform for community strengthening as those who live, work, play, care, invest or connect to a particular place tend to have a shared vested interest in making things even better.
The greatest gains are made when combined with other strategies (such as iwi/hapū development, local economic development, social development, service coordination, environmental restoration) and integrated into core practice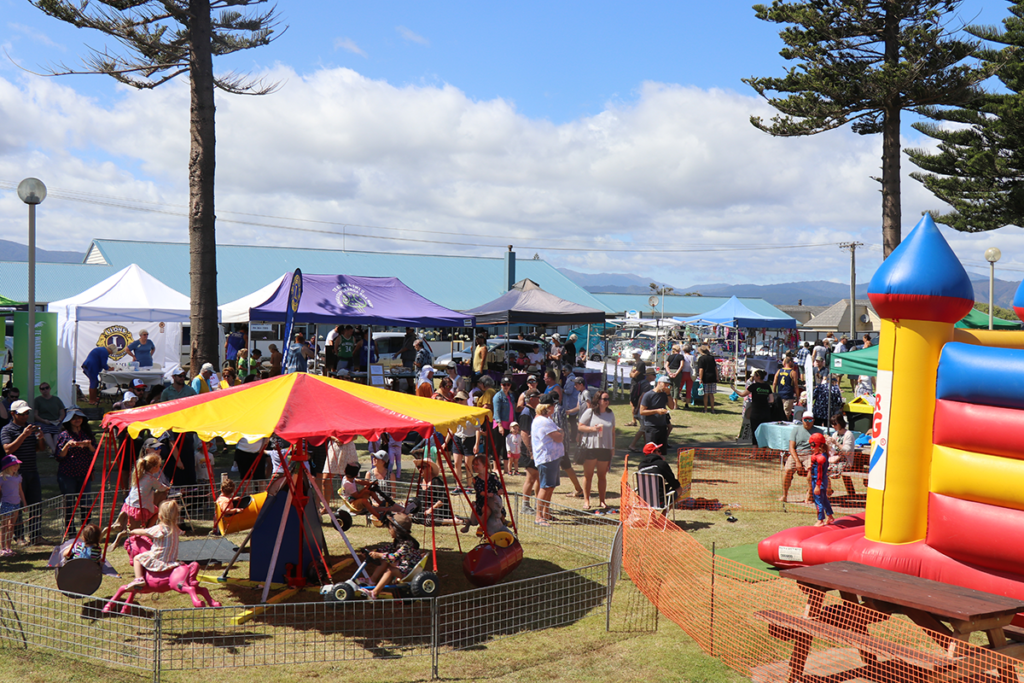 Different approaches to leadership needed.
This video* with Inspiring Communities' David Hanna explains some of the different ways we need to adapt our leadership for different, often complex, situations we are working with.
Our Leadership as Learning framework helps us work with the messiness of community-led development. Our capability framework helps us think about some of the capabilities we already have and some we might need to grow to help local CLD leadership thrive. The 'little things' we do are often actually the seeds of 'big things' changing. However, in isolation, these one-off little changes do not create stronger, more resilient and sustainable communities.
This framework (quadrants of change) helps us understand what it takes to achieve sustainable change in communities, suggesting at least five dimensions of change we need to pay attention to: personal, relational, structural, cultural and power.
*This video was produced when David Hanna was the former Chair of Inspiring Communities. We believe its narrative remains relevant in our collective mahi.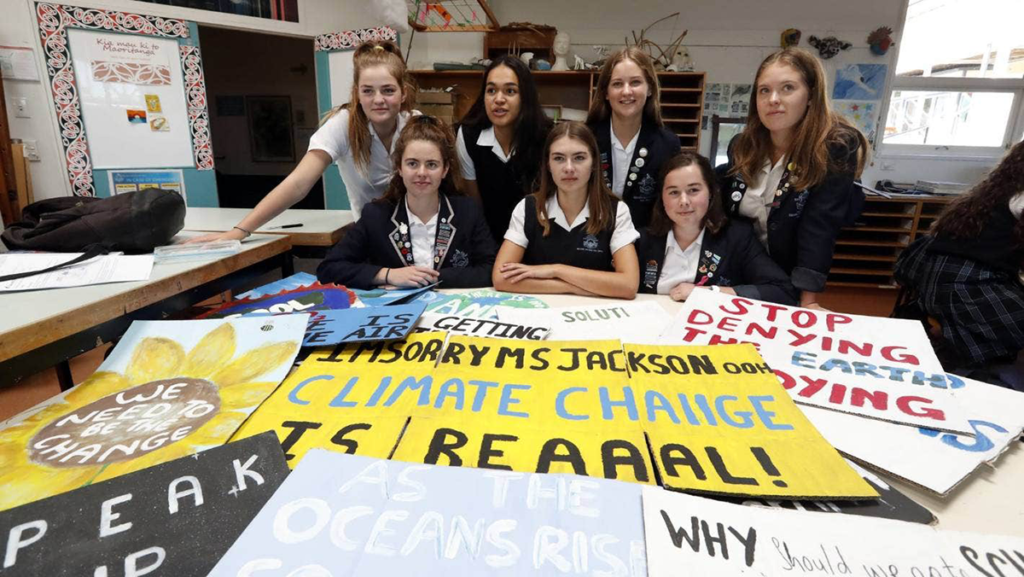 Working in an ever-changing environment.
Things around us are constantly evolving. Things rarely go to plan. This framework helps us observe, learn and adapt to where the energy, resources, risks and opportunities are in our communities.
We put together some of our key learnings in this publication as an essential guide for anyone working in CLD in New Zealand