 Building Wellbeing The Manawa Way
Connecting heart, mind, body and soul. Honoa te ngakau, te hinengaro, te tinana me te wairua.
Community-led development approaches take many different shapes and forms.
When we think of group fitness classes, some words that come to mind might be: cardio, strength, schedule and training. But when we spoke to Carnation Hetaraka of Manawa Community Wellness – a project that started out as community group fitness classes – the words we heard included connection, heart, sustainability, inclusion, culture. Needless to say, we were intrigued to find out more.
"Usually inside a gym setting you're in for an hour, then you're out the door. But we wanted to retain a connection."
Manawa – meaning heart – was an important word included in the name given to the project by a group of mothers who had a shared vision.
"Originally it did start off as Manawa Community Fitness. But we realised that people were there for more than a programme. They were staying at the end. Talking… sharing. Manawa is community. Manawa is people."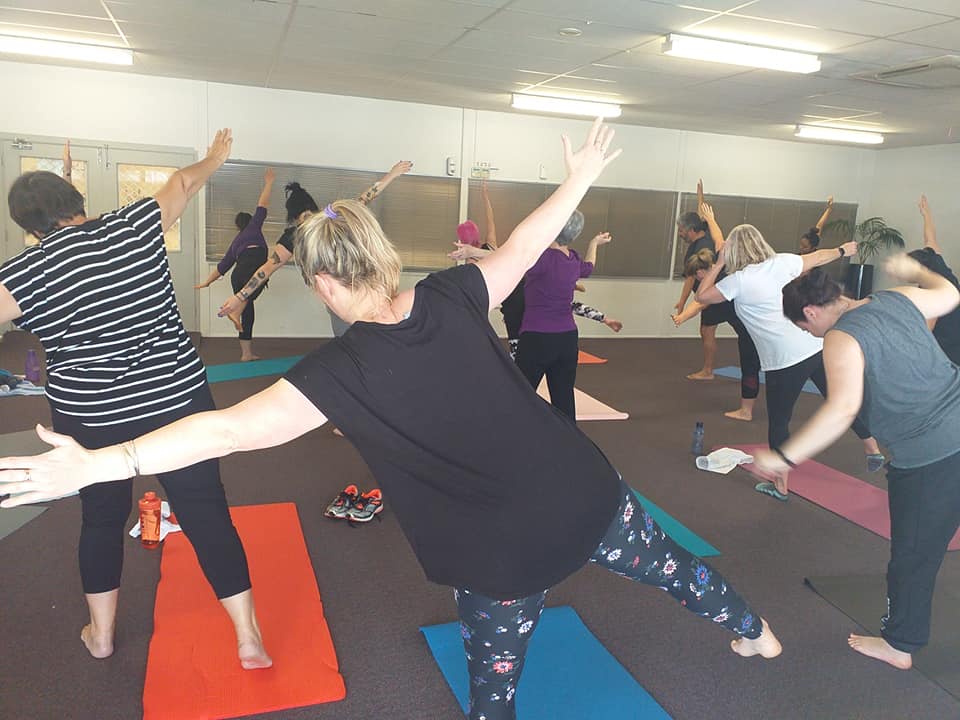 SHARED LOCAL VISION
Hetaraka and her five colleagues realised that people were taking much more than just exercise from the classes, and willingly embraced the idea of growing the movement as a community rather than a series of weekly classes.
"For us it's about connection. To each other and to our culture. Most of the people who come along identify as Māori and they have kids… so we manage that by keeping them entertained. It makes it easier for people to come along if they can bring their kids."
Evolving naturally at first into group hang outs following classes, it was the memories of childhood games, activities and a connection to their shared Māori culture which saw the Manawa leadership grow their vision.
"We wanted to find other ways of embracing our culture. It's grown from everyone staying for morning after class to incorporating Māori rhythm and music into our fitness and wellbeing classes."
Along with the inclusion of Te Reo Māori, an acknowledgement of everyone's individual iwi and whakapapa, and a commitment to respond to the needs of their wider community, Manawa Community Wellbeing is an initiative that delivers exactly what they set out to.
BUILD FROM STRENGTHS
Heteraka wasn't always a keen gym-goer. But after living through some hardships in her life she found reprieve in going to the gym.
"A friend of mine actually dragged me along. It wasn't ever my thing. But after a while I got into a routine, and I ended up training as a rookie instructor."
Together with some fellow mums who had similar goals to enrich their whanau, Manawa Community Wellbeing took shape in early 2018, and the group worked to their strengths to develop programmes that each of them felt passionate about delivering. They now have, on average, 30 people attending each class regularly.
"Gyms don't want just anyone, they want people who are heavily into fitness. But that's not us. Our mantra is 'purposeful movement for everybody'".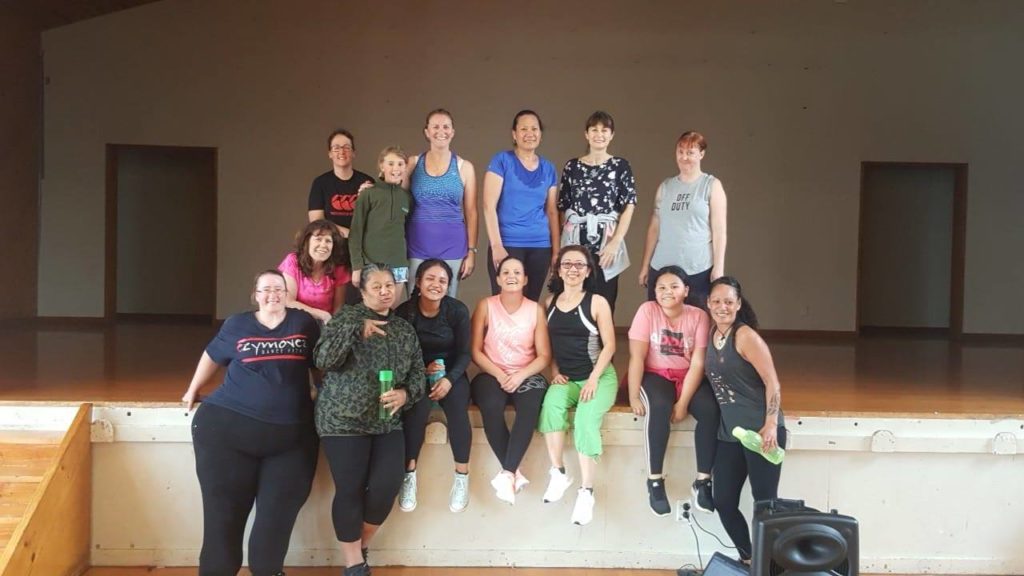 WORK WITH DIVERSE PEOPLE AND SECTORS
As all community-led development projects tend to experience, this initiative too had its challenges. The team were tasked with finding an appropriate space that was fit for purpose, suited the budget, made it easy enough for people to get to, and meant they have room to adapt their programmes to suit requirements.
"We definitely had fears about how we were going to find a space and make this happen. We had to research venues, review conversations, look at council bookings, find a space that felt right… all of those things. Between us we're all really creative. We're innovative and intuitive, and we had nothing to lose. We just wanted to get out there and make it happen."
The first place the group hired to run their programmes presented a few challenges straight away.
"We had to book so far in advance, but we were so new. We ended up spending more time checking in with people and figuring out parking headaches. It was preventing people from bringing their children… but we promote connection. We wanted to make that possible."
Now offering four classes, and operating across three locations in West Auckland, Manawa Community Wellbeing caters mainly to parents and caregivers – and sometimes whole whānau, since parents are welcome – who are able to bring their tamariki to classes.
The response has been overwhelmingly positive, with regular attendees saying the classes have made them feel connected to their physical and emotional wellbeing, successful, mentally refreshed, and healthy. That in itself, Coronation says, is enough inspiration to keep doing what they're doing.
GROW COLLABORATIVE LEADERSHIP
Between the six core Manawa team members they have found that they naturally work well with each other's strengths.
"You can't have six people working on one thing, and we all get that. I usually do the innovation and creation, and we all share the load in a way. When we're out networking and sharing there's the same story and there's clarity."
The team uses free digital mediums to stay connected between classes, because often when they do see each other it's not a good time to talk work things.
"We stay in touch and we see each other three times a week with classes. But when we need to chat we all make time and come together. Usually that's a scheduled thing but we are all flexible because life just is like that sometimes, and supporting each other so that we can support our community is the most important thing."
Heretaka explains that the wonderful thing about having a shared vision is that when they do come together, it's still about connection first and foremost, which provides further opportunities for socialising and getting those all-important photos to share across social media.
"Ultimately this entire project is about having healthy whanau. We want them to live longer, happier lives. We all have different backgrounds, we all work full time, but that doesn't stop us."
The learnings of the evolution of this project have been many, but no challenge has been too great for Heretaka and her team.
"The first thing we did was to believe in what we were doing, even if the world thought we were crazy. It's about keeping people at the centre, and keeping the love. If you're on the right path, the rest will follow."
To connect with Manawa Community Wellbeing, visit their Facebook page here: https://www.facebook.com/manawacommunityfitness/