 Kidshub: Looking after our tamariki, whānau and community the CLD way.
Over the last two years the Christchurch Methodist Mission (CMM) Community Development team have worked alongside a group of whānau who are passionate about providing experiences and opportunities for their community. Together they have created the 'Kidshub' initiative in Linwood, Christchurch.
The Kidshub committee is now made up of 5 whānau leads and committed to providing low cost or no cost activities for whānau in the Linwood area. Building on the seed of an idea sown at a parents' hui about five years ago, they have been busy organising community meetings and community events for their whānau, tamariki and the wider community.
With support from a CMM Development worker, a family worker from the Linwood Community Corner Trust, a Christchurch City Council advisor and Kim from the STEAM collective, the committee has organised a range of activities for the community during the school holidays. These activities all promote brain development and team building: they include art and craft, high tech days, maths exercises (using dragon cards in order to complete mathematical tasks in a fun way), engineering exercises, as well as bus trips to Victoria Park, Willow Bank and Spencer Park. Moreover, the committee also organised several community events throughout the year such as a kids market, Quiz night, neighbourhood BBQ, pizza nights and a light dance.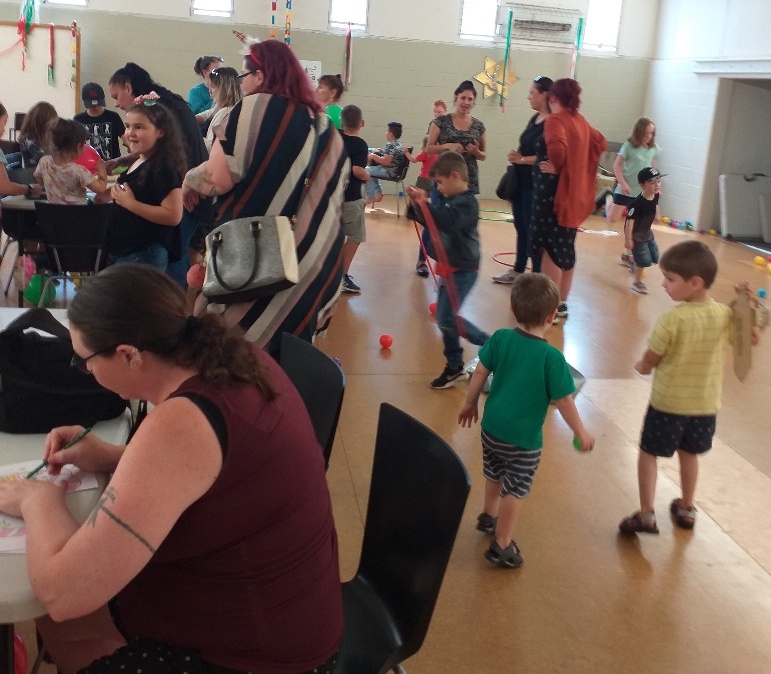 Fun for everyone at the Kidshub Activity Day 2019.
In February 2020, whānau and tamariki presented Kidshub to the Linwood Community Board, sharing their vision and goals: to give the tamariki the kind of experiences that they have been dreaming of, experiences that they wouldn't normally have access to, and to enable whānau to share these experiences with their tamariki. The Kidshub committee envisions these experiences to come at little to no cost for whānau to ensure that tamariki have the highest possible likelihood of being able to participate.
Kidshub is all about fostering community connections in a neutral environment. A place to nurture whānau connections and to create a sense of belonging and bonding, with shared interactions and new experiences in a safe space for whānau to enjoy time together.
---
Key community-led learning from Kidshub:
In talking with the committee whānau about why they enjoy the Kidshub, they speak about the relationships they been able to build with the people whom they have met, and about having grown in confidence. The hope is that this will filter through to their tamariki to grow more confident and eventually become leaders in their local community. Kidshub is nurturing this growth and providing opportunities for leaders to grow. 
---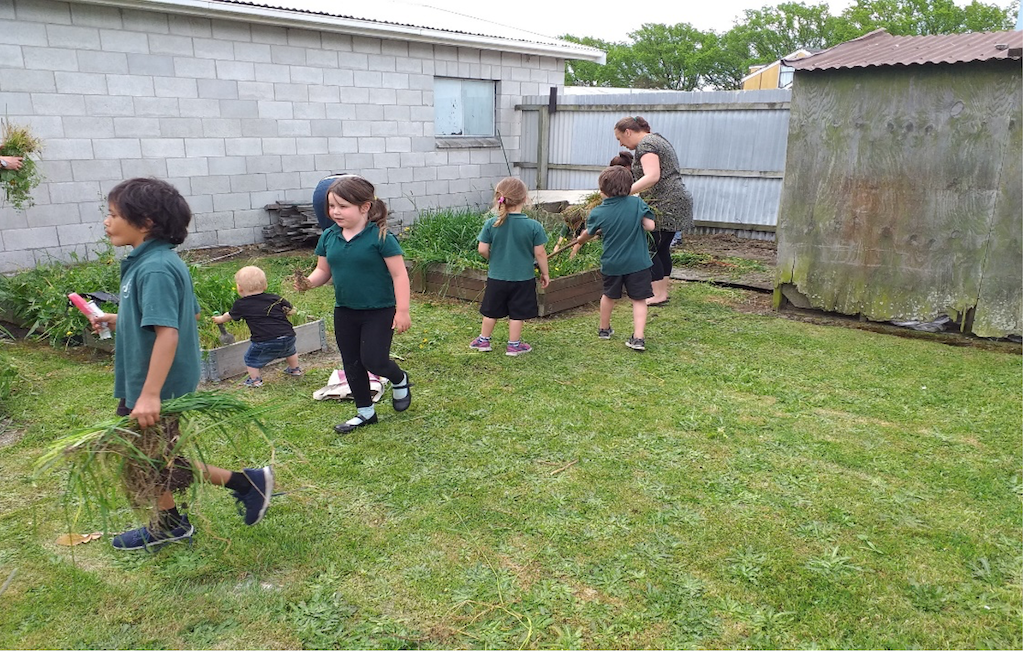 Gardening is a great way to learn for the tamariki.
---
The success of the Kidshub initiative points to the role that the following key principles of community-led development play in community projects:
The importance of place and a sense of belonging
There is a long term commitment to the mahi because the whānau feel a strong sense of connection to, and ownership of the places and spaces occupied. Working in collaboration with the neighbourhood and making sure everyone felt safe and respected, the committee cleaned up the section, removed rubbish, and turned it into a space that was safe and safe for everyone to enjoy.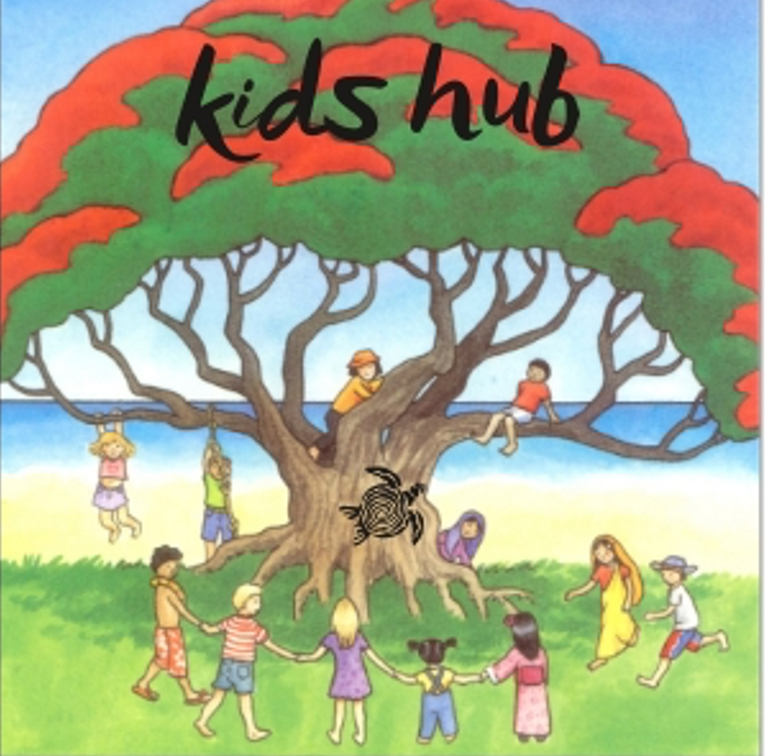 Belonging, community and play are represented in the Kidshub logo.
---
Taking the time to listen and understand local voices
The committee dedicated a lot of time to building trusting relationships with the whanau in their community, and involved them in every step of the process, starting from scratch and finding resources needed to create a space where everyone felt heard, understood and had their needs met. It is from the shared experience and active listening and engagement that trust, respect and relationships can grow.
Local leadership and learning by doing
The driving power behind Kidshub was the leadership of the four key women and their wishes for their children. Putting these ideas into action and reaching out for support where they needed it enabled them to build relationships with people in the wider community, even with those whom they never imagined they would be able to connect with. They were able to build trust through making the commitment to show up, listen and act on what they promised. Growing and learning along the way, there is not set-in-stone agenda, the whānau are shaping next steps as they go along – together with their community.
For more information on the Kidshub initiative, please email Anne Gibling, Christchurch Methodist Mission.