 Walkways and Whitebait: Good things in Greymouth
From an idea to a collaborative effort to an ongoing success, Greymouth celebrates two projects that have seen visitors and whitebait flourish.
It's been seven years since a public meeting held by Grey District Council introduced two ideas: to enhance the local estuary, and to develop the adjacent lagoon into a welcoming park and recreation area.
The project that was seeded that night responded to the agreed task at hand: to come up with ideas to encourage more visitors to stick around in Greymouth, and as well as the buy-in from community members at the meeting, the project won backing from both the council and the Department of Conservation (DOC).
Part one – enhancing the local estuary – meant creating and planting more channels in the estuary to create a thriving whitebait habitat. Arguably the animate hero of the West Coast, this idea was heartily welcomed by locals and by DOC workers who have a vested interest in the preservation and regeneration of the whitebait population.
Work began on this part of the project in 2013, and by 2018 six kilometres of new channels had been dug in the estuary, and between ten and twelve thousand plants had been put in the ground.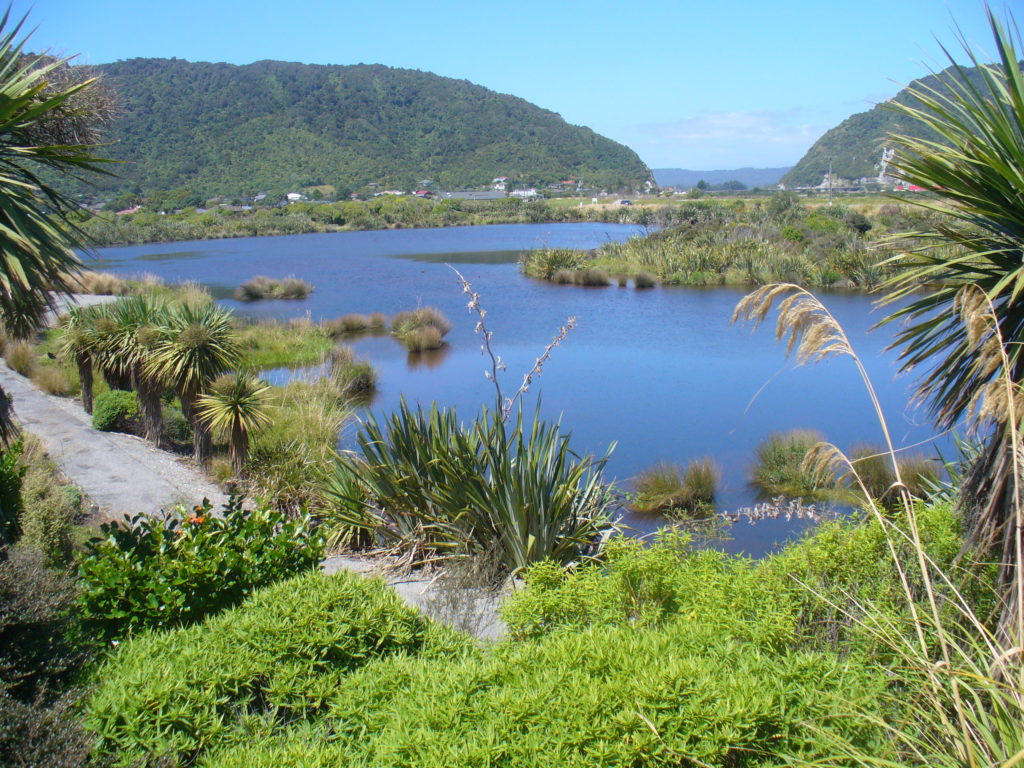 Rob Harrison, local volunteer and career land manager says, "now it's a matter of keeping back the weeds to allow the native plants to colonise the estuary and watch the whitebait population grow."
GROW COLLABORATIVE LOCAL LEADERSHIP
(click here to see IC resources on Grow Collaborative Local Leadership)
Rob joined forces with fellow volunteers to establish CASRA (Cobden Aramohana Sanctuary and Recreational Area) society after the council coordinator's funding was stopped.
"When the funding dried up, we decided to make a little incorporated society CASRA, to facilitate the project and so that we could have the ability to apply for funding. It's worked well because DOC and the council was impressed with our efforts."
"We became the liaison agency to connect the Grey District Council and DOC. There was a plan which had been drawn up and it was essentially our job to see it through."
CASRA is a mix of passionate locals who have a wide range of skills from landscaping to whitebaiting, and just generally want to lend a hand on the project.
BUILD FROM STRENGTHS
(click here to see IC resources on Build From Strengths)
"We were lucky at that first meeting. We had people in the room whose skills really suited this project. Connections to DOC, experience in land management, landscaping and eco-systems… it became a situation of building on the skills we had in our group."
Part two – redeveloping the beautiful Cobden Lagoon, a stone's throw from the estuary – was commenced in 2014.
"The council had begun planting the lagoon around ten years ago after a rubbish dump, on the ocean side of the lagoon, was closed in 2008. We then became involved focusing on planting and developing a path around the lagoon."
SHARED LOCAL VISION
(click here to see IC resources on Shared Local Vision)
Although CASRA has just ten regularly active volunteers, there was great interest from locals to lend a hand, and by working closely with the council and DOC, extra labour was brought in from Conservation Volunteers NZ.
The numbers go some way to demonstrate the scale of this project:
$21,000 spent on plants and contract planters
600 hours of volunteer work
4,000 trees, hebes and flaxes planted with plans to plant more in the coming years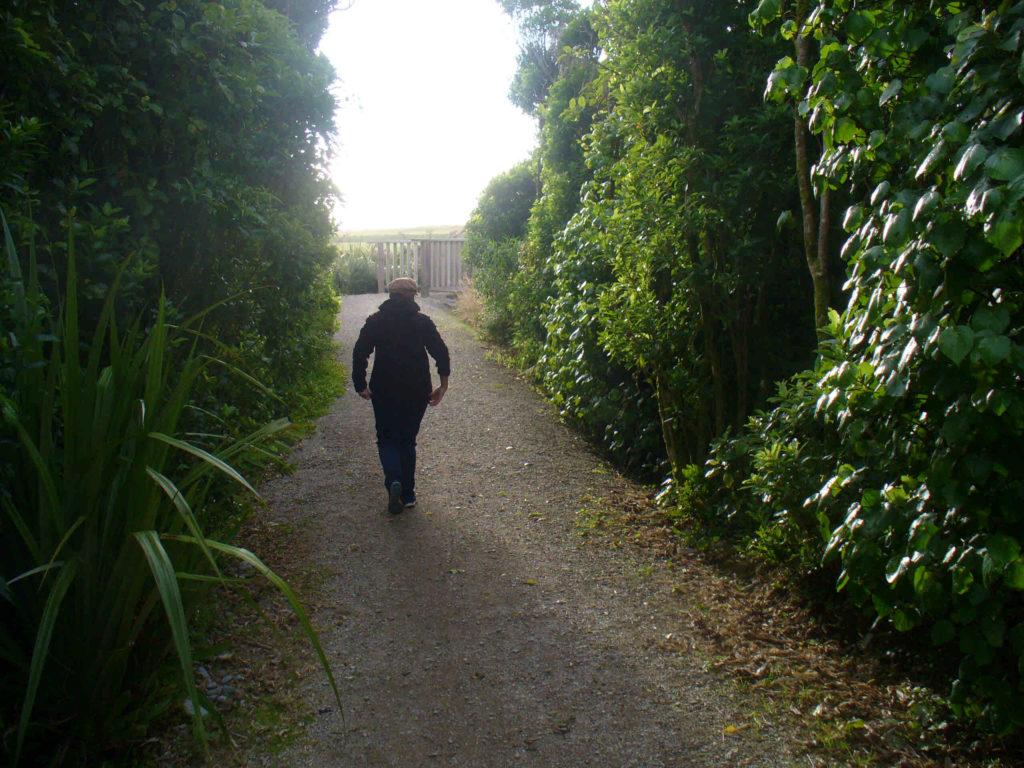 "The maintenance side of things kicks in now. Weed clearing, path making and predator trapping to name a few. The introduction of plants has naturally evolved this lagoon into a bird sanctuary and overall it's a beautiful looking place."
Harrison and his wife live very near the project site so it became a personal investment to see their own place be developed for future generations.
"We won't be around to see the trees grow too tall of course, but it's really turned into a lovely place to go for walks and see the wildlife."
LEARN BY DOING
(click here to see IC resources on Learn by Doing)
"To say this project was carried out without hiccups wouldn't be accurate! What's a project if it doesn't face delays and speed bumps, after all. But I think you have to make allowances for that and be prepared to work with what you've got, Especially within a small community as we have. I have definitely felt a bit frustrated sometimes…. If you want to make progress you've got to focus on the positives."
On a personal level, Harrison's involvement in CASRA and this particular project has meant he's felt a sense of being able to give back to his community by sharing his skills and knowledge, as well as offering some of his free time now that he's retired.
To see the significant rise in the number of people who stop to enjoy the surroundings has been reassuring for everyone involved.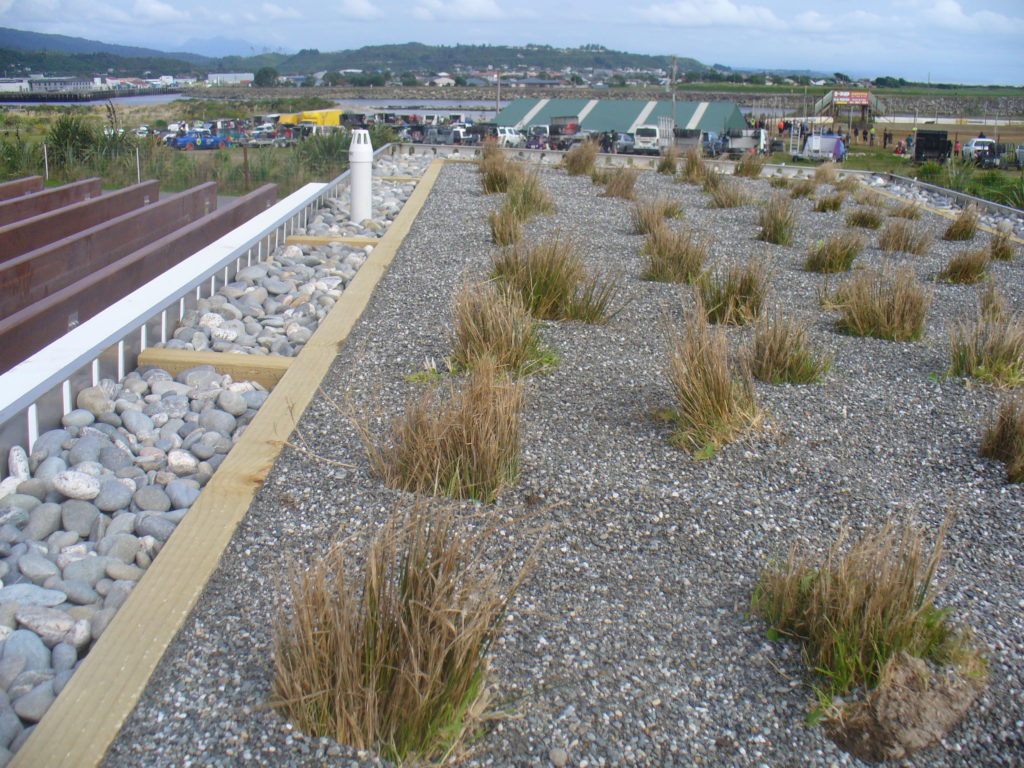 "The combination of walks, water, native plants, birds and whitebait is drawing in the visitors, and that was our original goal. It might have taken a while to get here, but it goes to show that if you can retain a sense of humour and some patience, you'll get there. It's worth it in the end."
Cobden Lagoon is located off the main state highway through Greymouth and is well worth a stop. More information about this project and its whereabouts can be found here.
For resources collated by Inspiring Communities that relate to the processes and principles identified in this story, we encourage you to visit our website.